Alpine's vintage tour buses take a leisurely trip round the Marine Drive and their open top double deckers operate Guide Friday - Citytours to Conwy and Back via a circular route. From here their latest air-conditioned coaches take visitors to Snowdonia and all other parts of North Wales.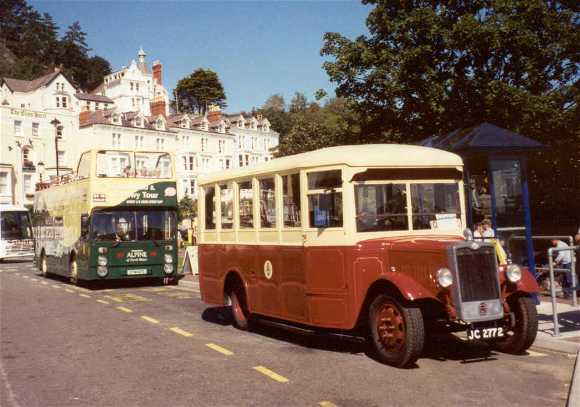 This veteran Guy tour bus is preserved by enthusiasts and still makes occasional trips round the Great Orme just as it did when it was bought new by Llandudno Urban District Council.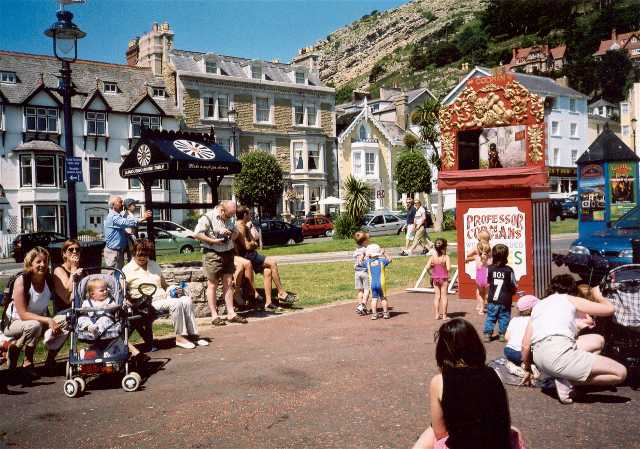 Photograph by Eileen Siven, July 2003
For a hundred and forty years Professor Codman (and his descendants) have delighted kids and their parents with this Punch and Judy show on this their traditional spot.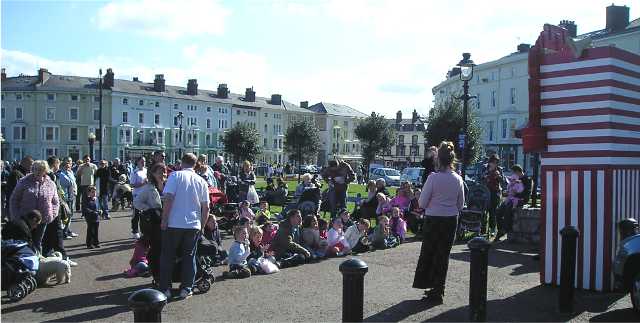 Whilst children build their castles in the sand, the Local Boatmen offer trips round the headland from the inshore jetty near the pier.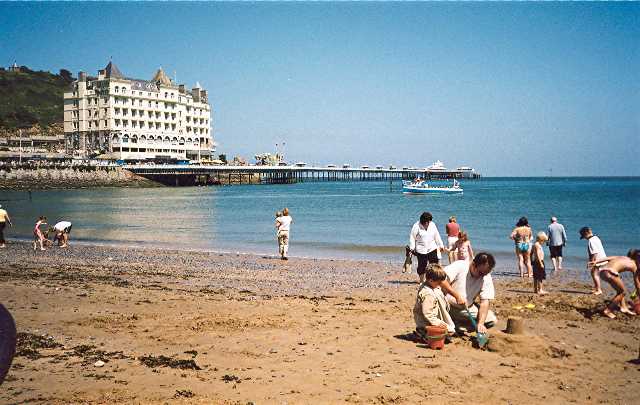 Photograph by Eileen Siven, July 2003