Trinity Square links Mostyn Street and Madoc Street, which latter is an important commercial shopping street also housing a number of estate agents and several solicitors. The fine imposing
Church of the Holy Trinity
, the Church in Wales Parish Church, seen here from the corner of Clonmel Street, was built in 1874 to the design of George Felton who was the Agent of Lord Mostyn. The Colours of the 13th & 17th Battalions, Royal Welch Fusiliers are housed in the War Memorial Chapel.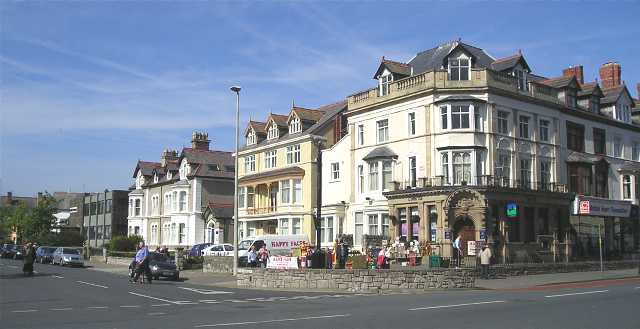 Across Mostyn Street from the bank is Clonmel Street seen below leading to the Promenade.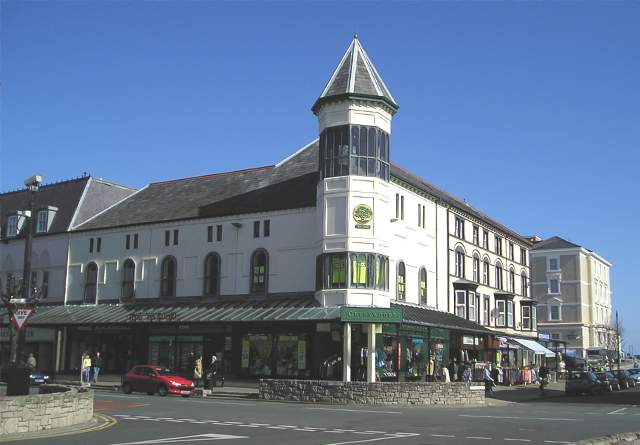 The roads through Trinity Square from Mostyn Street lead to Augusta Street,
which links the Railway Station with Madoc Street, pictured in two photographs below.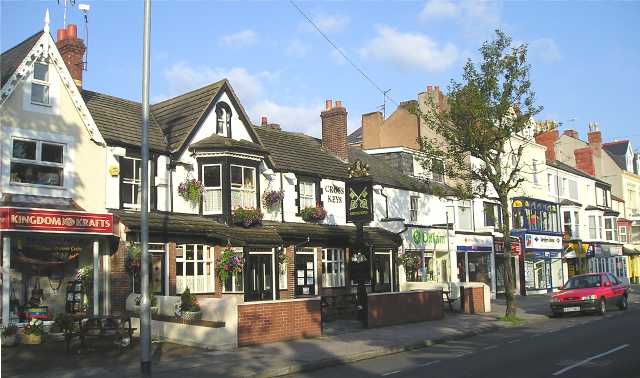 The Cross Keys in Madoc Street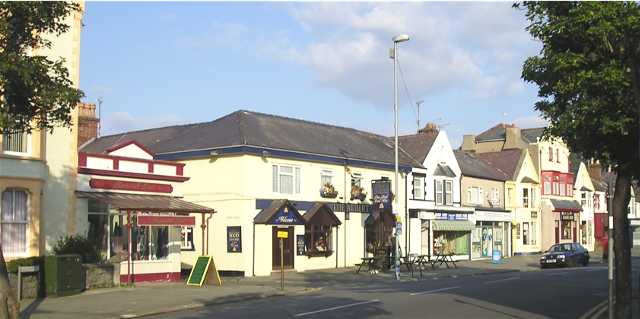 The Albert in Madoc Street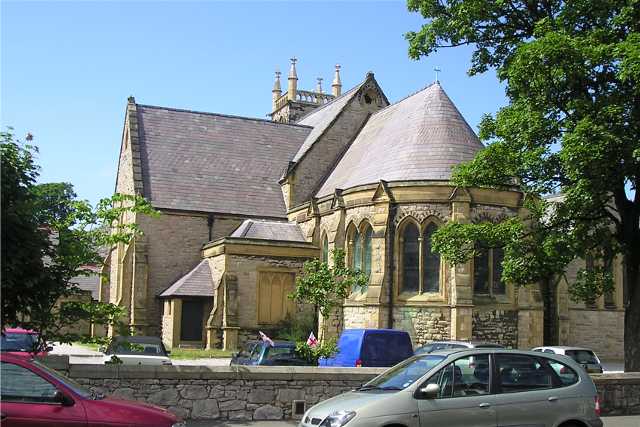 Holy Trinity Church has a fine apse at the eastern end seen above. The continuation from Trinity Square across Augusta Street is Trinity Avenue, which is one of two through routes from Mostyn Street to the West Shore. Our walking route however takes us along Augusta Street (named after Lady Augusta Mostyn) to Llandudno Railway Station.

Photographs © 2004 Noel Walley
Website last updated December 2008