Beyond the station is the Kings Head, Llandudno's oldest pub and the leading hotel until about 1850. It was in its parlour that in 1846 the deed was plotted - the creation of a seaside resort on the marginal wasteland and commons between the Ormesheads, as they were then known. The very steep Old Road (1 in 4) that the tramway follows for the first quarter mile serves a number of houses and yet it is hardly wide enough for the tram and there are no passing places.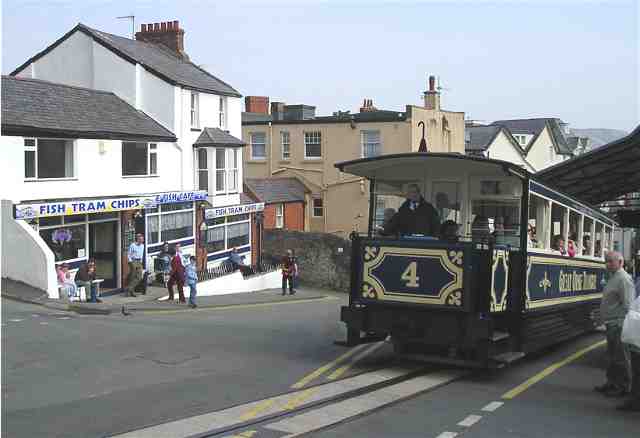 The tramway is one of only three cable hauled street tramway systems surviving in the world. The others are in San Francisco and Lisbon. The writer's
Great Orme Tramway
web pages contain more information, a great many photographs, and a detailed history of this popular and world famous tramway.
Church Walks descends slowly from the Tramway Station to Saint George's Church, built in 1840 and closed in September 2002 when Holy Trinity Church was formally designated as Llandudno Parish Church. Saint George's is now seeking a user that will preserve its historic features.