These contrastingly styled buildings in Mostyn Street (all built c1897) stand opposite the North Western gardens, which is a small but attractive triangular shaped pedestrianized open space at the junction of Mostyn Street and Vaughan Street. The gardens take their name from the North Western Hotel (now called the Tudno Castle Hotel) and are renowned for most attractive fully restored underground public toilets now equipped with an electric lift for disabled users.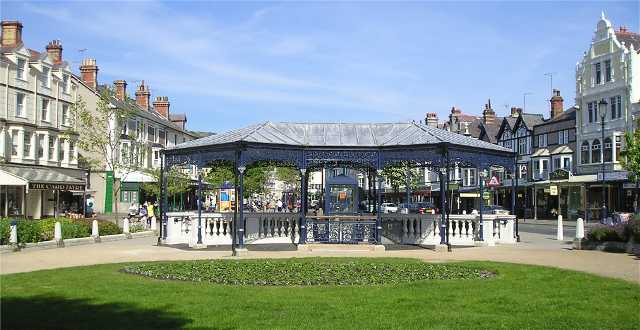 The lift is in the centre of this elegant feature.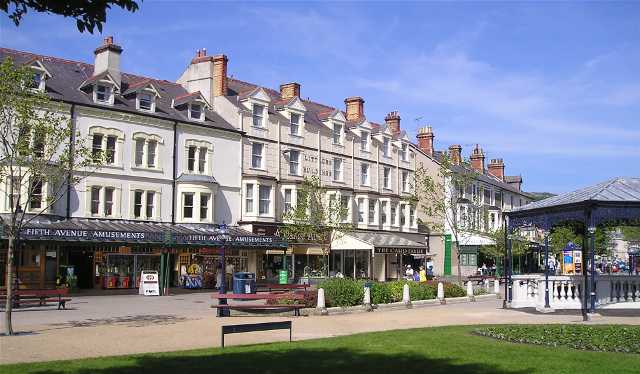 Fine shops and arcades with elegant cast iron verandas adjoining North Western Gardens.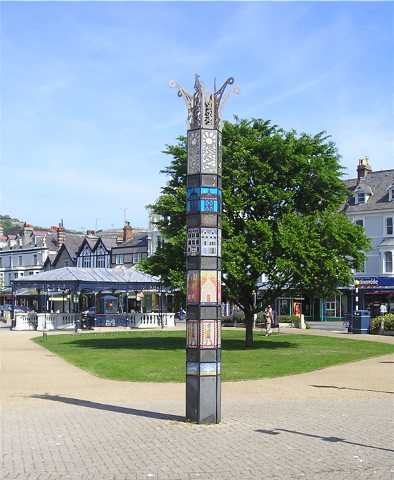 The Millennium Totem Pole!
This unusual hexagonal sculpture a vertical time-line of key aspects of Llandudno's history was created in 1999 as part of the re-development of North Western Gardens to celebrate the start of the Twenty-first Millennium.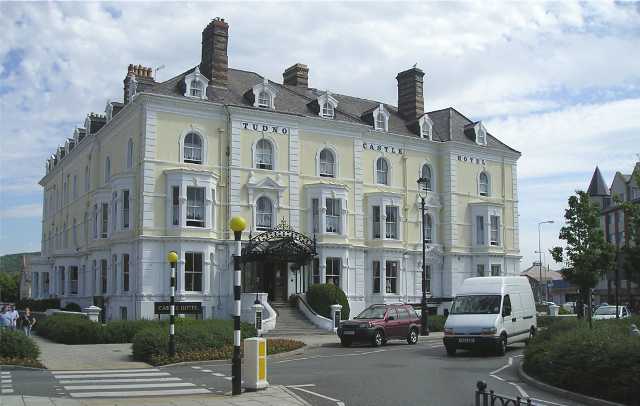 The Tudno Castle Hotel formerly known as the North Western Hotel
is now closed and faces an uncertain future in the hands of the developers.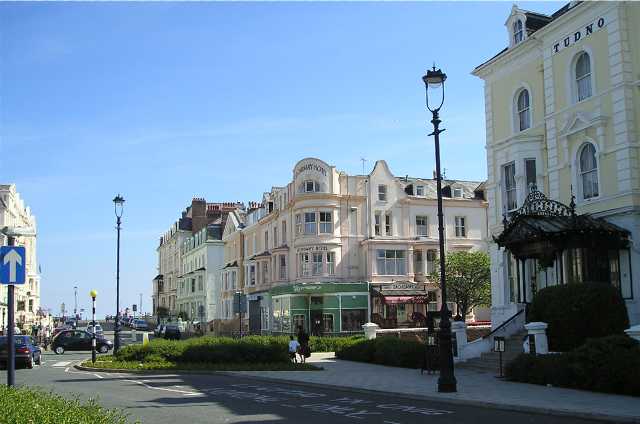 The Broadway Hotel at the corner of Mostyn Broadway and the section of Vaughan Street leading to the Promenade. To the right, Mostyn Broadway leads to the main coach park, the North Wales Theatre, the Mostyn Champney's Retail Complex and the districts of Craig y Don, Llanrhos and Penrhyn Bay.