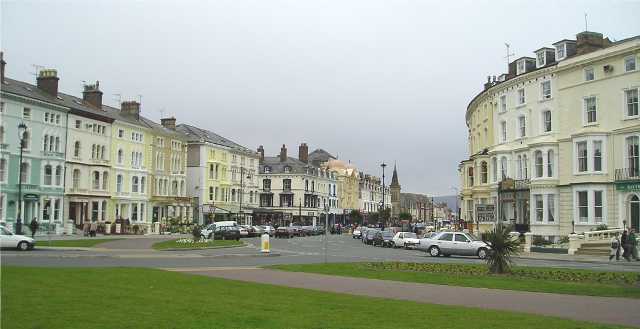 With the cenotaph behind this open view links the Promenade with the town and its other shore. North Parade is on the right and South Parade on the left through to the junction with Mostyn Street and beyond is Gloddaeth Street leading to the West Shore.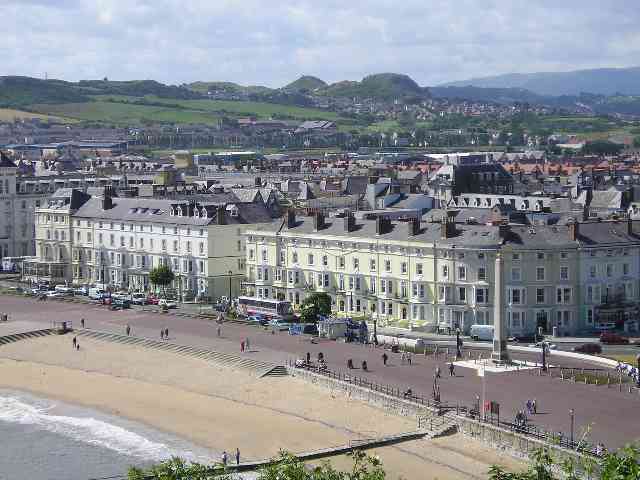 This above morning view in June 2004 from the Camera Obscura hill shows the Cenotaph with South Parade and further to the left Glan y Mor Parade. Included in the view are the twin mounds of Deganwy Castle.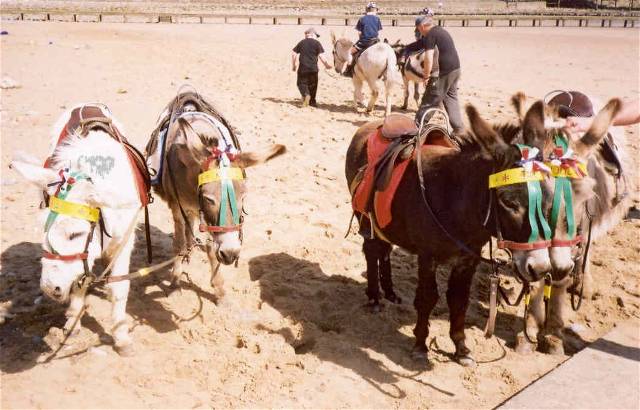 Donkey rides for children are a great feature of the Llandudno beaches and usually operate from either side of the boat slipway near the cenotaph. Elizabeth Hughes, the donkey lady started the tradition over 125 years ago and her descendants continue this fine experience for children.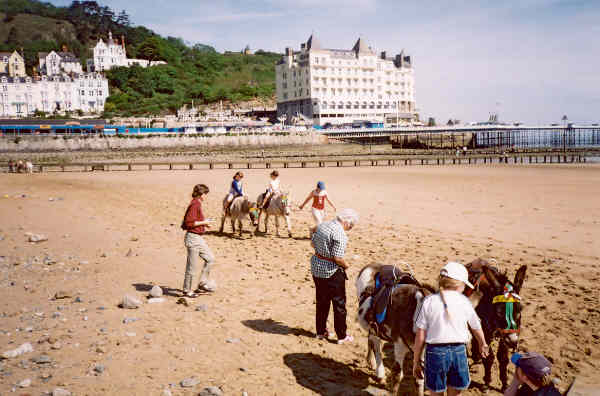 Here too, from the two boat jetties below, small boats set sail several times daily for leisurely
trips (or if preferred exciting trips by power boat) round the headland of the Great Orme.

Photographs © 2004 & 2006 by Noel Walley
Last updated December 2008
Email: Webmaster