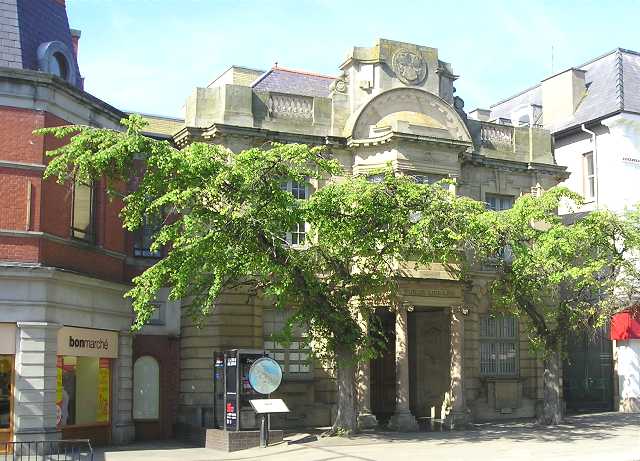 The Llandudno Town Library in Mostyn Street was built on the site of an earlier single story public library designed by Mr George Felton, architect to the Mostyn Estates and opened in 1873 by Lady Augusta Mostyn. The present much larger building was opened in 1910 by Lord Mostyn to the design of a later Mostyn Estate architect, Mr George Humphrey and hade been built and furnished with the significant aid of a £4,000 grant from the philantropist Mr Andrew Carnegie. Further extensions to the library were completed in 1939 and 1994.
The Library stages a permanent exhibition illustrating the development of the town and is therefore a good place from which to start this leisurely walk about town. The Library has a good local history study centre and excellent computer access facilities as well as a fine collection of books. The Llandudno Tourist Information Centre is located in the Library.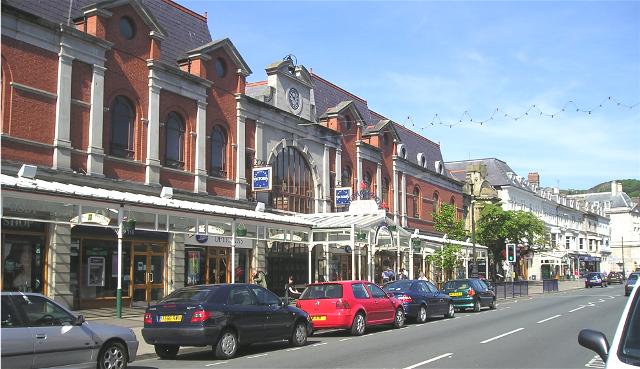 The Library is surrounded by the Victoria Centre, which is a fine modern shopping Mall that also has at the rear a large and inexpensive multi-storey car park. Much of Mostyn Street is devoted to elegant architecture and fine shops of all descriptions.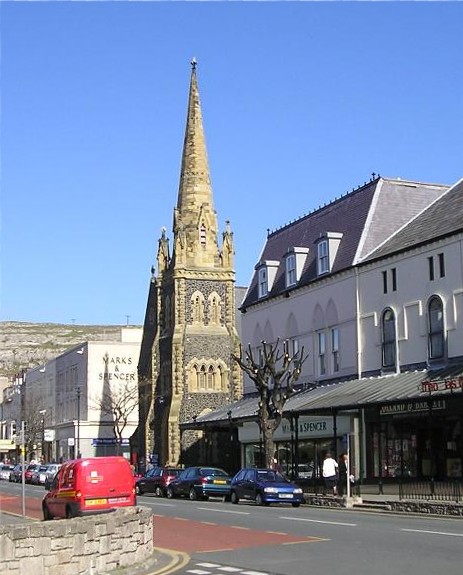 Great features of all Llandudno shopping streets are the very wide pavements and the many covered verandas, which make shopping in Llandudno a totally pleasurable experience.
Almost opposite the Library and flanked by shops is St. John's English Methodist Church
(Marks & Spencer have their ladies' shop on one side of the church and their men's shop on the other). The church has a fine Victorian gothic tower with an elegant stone spire. Regular concerts mostly by leading Welsh male voice choirs are held in the church on Tuesday and Thursday evenings throughout the season.
Llandudno benefits from extraordinary foresight on the part of Lord Mostyn's Architects and planners who deliberately laid out the width of all the major streets to very generous proportions (despite criticism at the time) such that parking on both sides is generally permitted without restricting the passage of vehicles in both directions. In this section are the main central Llandudno bus stops and there are frequent services to Conwy and Colwyn Bay as well as to Rhyl, Bangor, Caernarfon and Holyhead. It is just a very short walk from the Library along Mostyn Street flanked by its imposing shops that lead round the corner and into Clonmel Street and through to the Promenade. Clonmel Street is also opposite one side of Trinity Square and is thus the end of the first very short stage of the Town Trail.
Photographs © 2004 Noel Walley
Website last updated December 2008