We are approaching the end of the town trail and our route from Gloddaeth Street will have taken us down Chapel Street with its hotels and guest houses. To the right across Lloyd Street is Madoc Street, the commercial heart of Llandudno: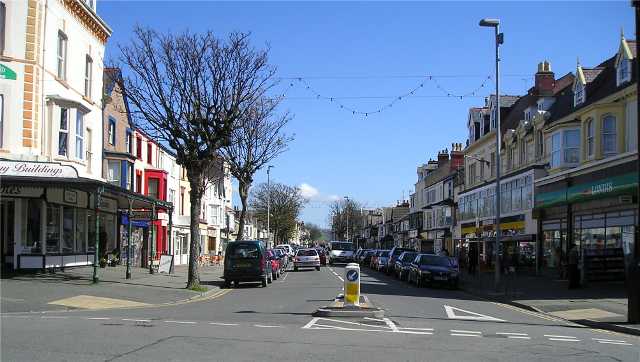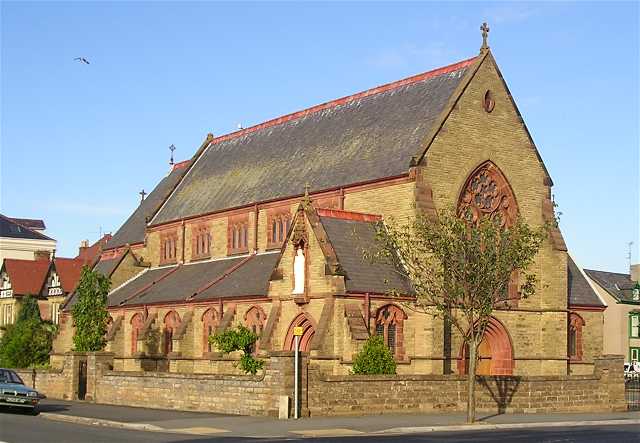 pictured above at the corner of Lloyd Street and St. Mary's Road.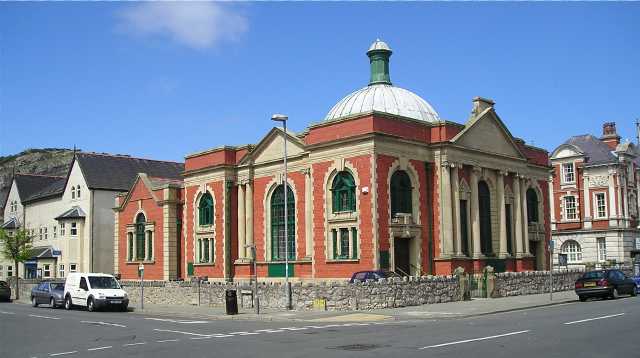 However, on the left corner of Chapel Street at the junction with Lloyd Street is another church,
the Emmanuel Christian Centre pictured above next to Llandudno Town Hall on the right and
Llandudno Job Centre (Employment Exchange) on the left in Chapel Street.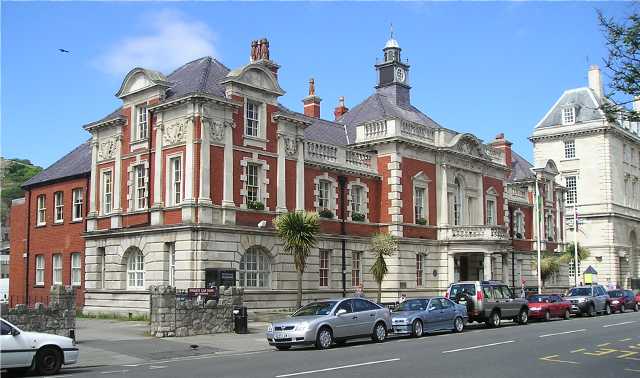 Llandudno Town Hall was designed in 1894 and won a £50 prize for the Architect. The budgeted cost was £10,000 and the land was a gift from Lord Mostyn to celebrate Queen Victoria's Diamond Jubilee. But building did not start until 1899 and was completed, after the failure of two builders and much litigation in 1902. A Government inquiry was held into the cost of the project, which had doubled! Following local government reorganization, the Town Hall now belongs to the County Borough of Conwy but the Llandudno Town Council has its offices there and holds its meetings in the Council Chamber.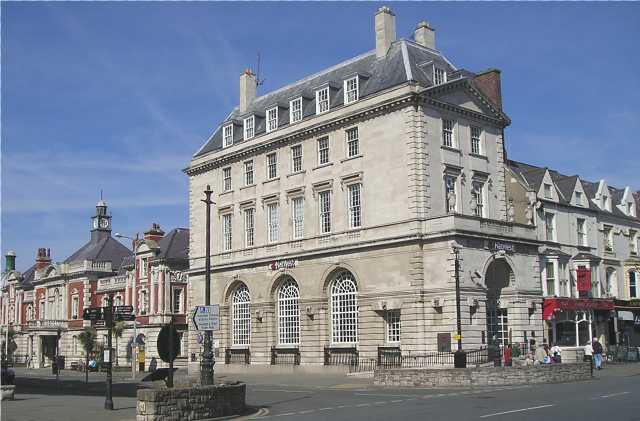 The National Westminster Bank above at the corner of Lloyd Street and Mostyn Street and the view from the corner looking up Mostyn Street towards the Great Orme.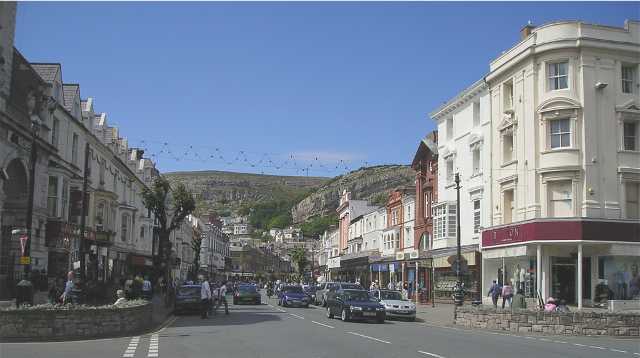 Here we are back on Mostyn Street about 100 yards from the Town Trail starting point at the Library. Ahead, high on the side of the Great Orme, is the old village of Tyn y Coed.