The 21st LLANDUDNO

VICTORIAN EXTRAVAGANZA
Saturday
5
May
2007
to Monday
7
May
2007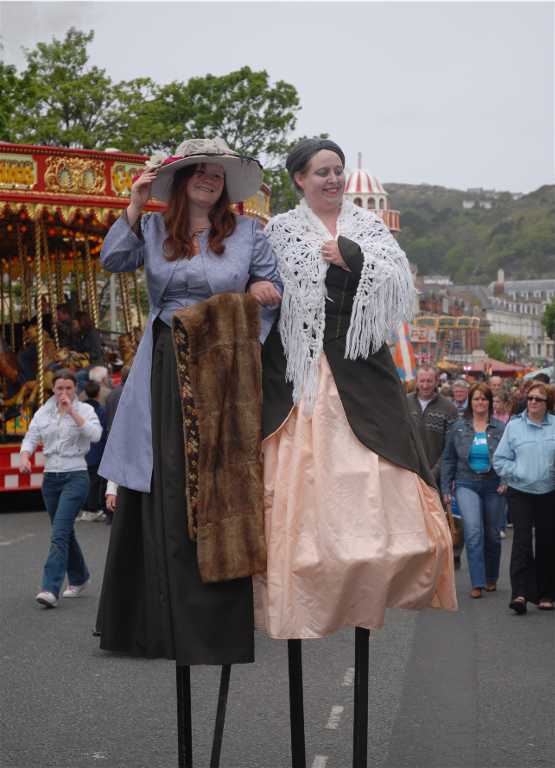 A Victorian lady and her maid walking tall in Mostyn Street
Photograph © Stephen Watson 2007
All the fun of the fair!
Photographs below by Stephen Watson © May 6th 2007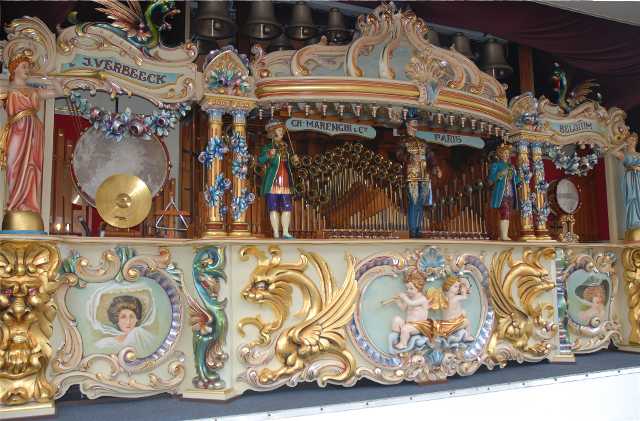 One of several fine fairground organs at the extravaganza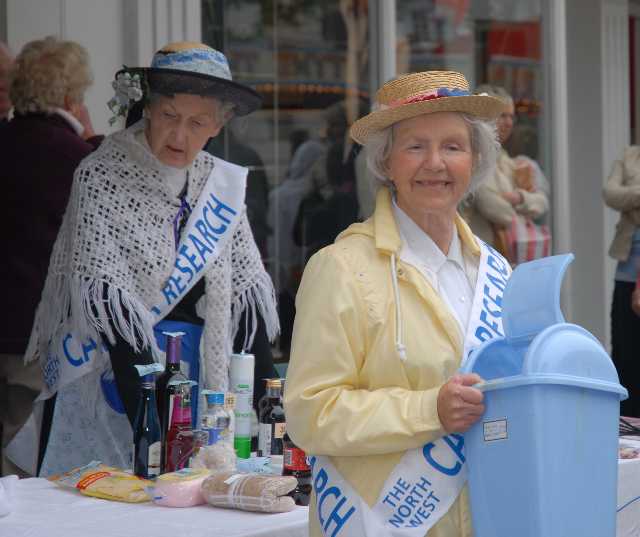 supporting cancer research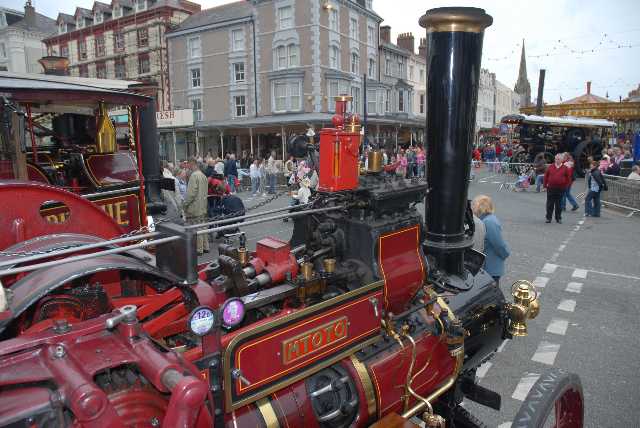 steam tractors in Mostyn Street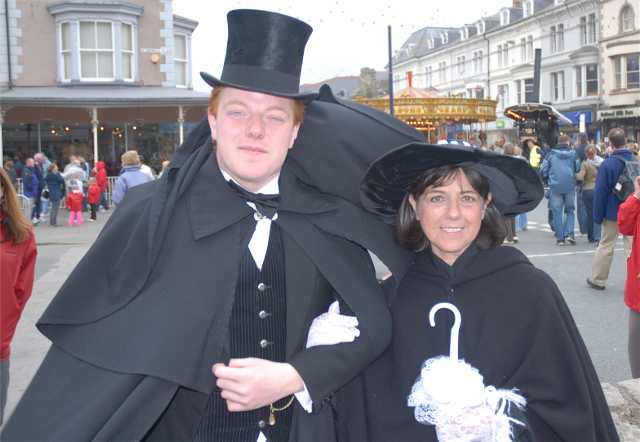 the well dressed Victorian couple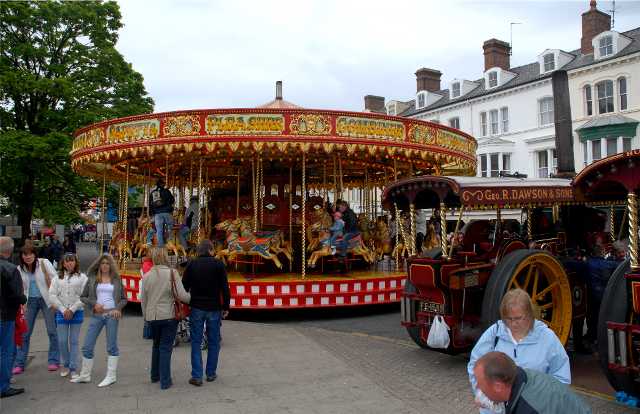 the traditional steam roundabout ......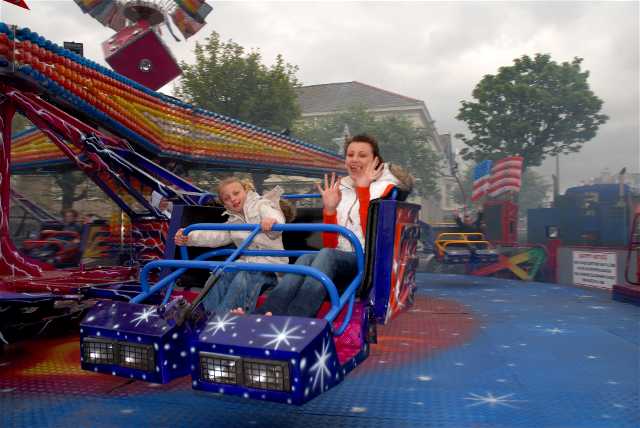 ...... and the modern equivalent.
More Photos:
All the Fun of the Fair 2007
*****
The daily mid-day Parade
Photographs below by Noel Walley © May 5th 2007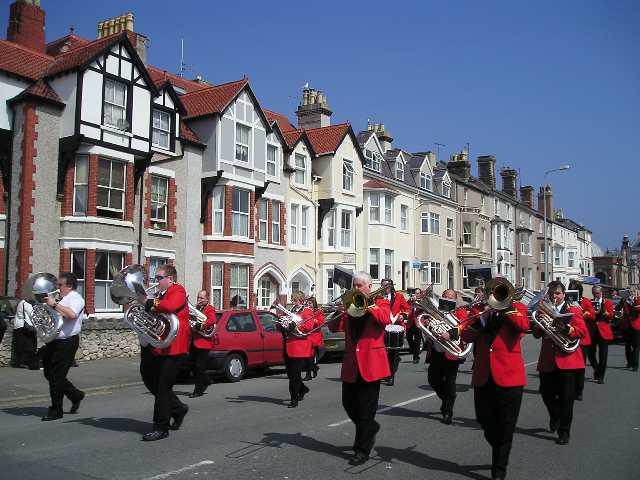 ...... and the brass band played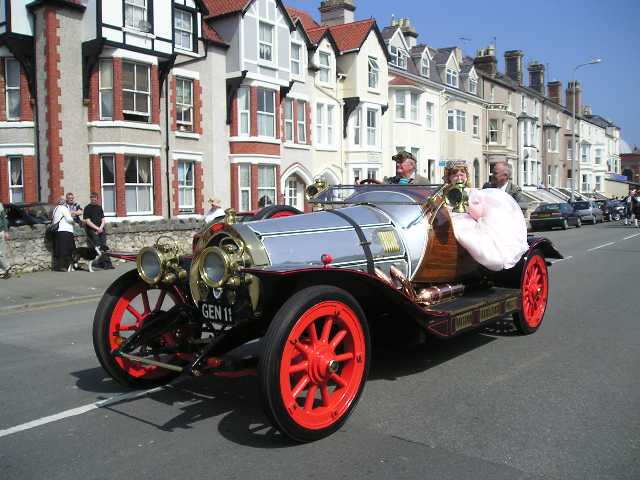 the original "chitty, chitty, bang, bang"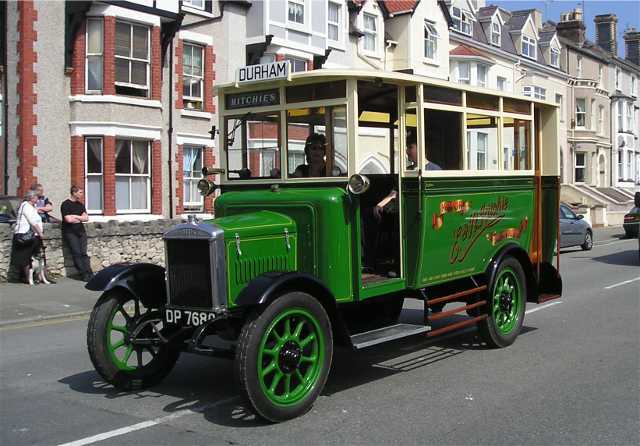 an early omnibus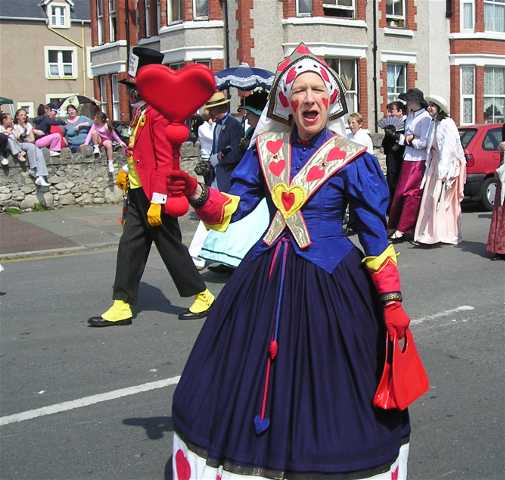 "off with his head" does the queen of hearts mean the mad hatter?
She nearly achieved it!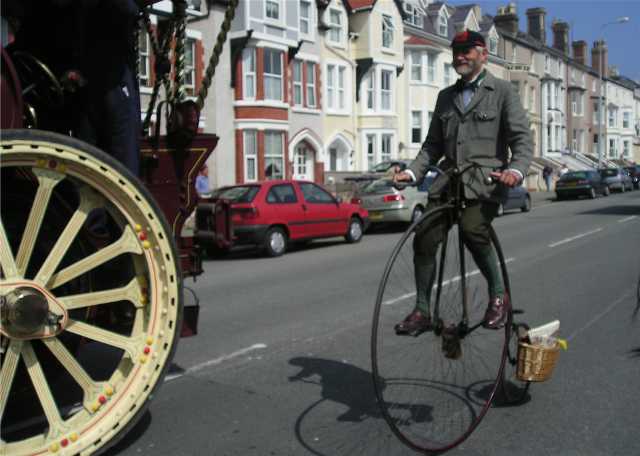 Peter Henderson promoting cycling with his penny-farthing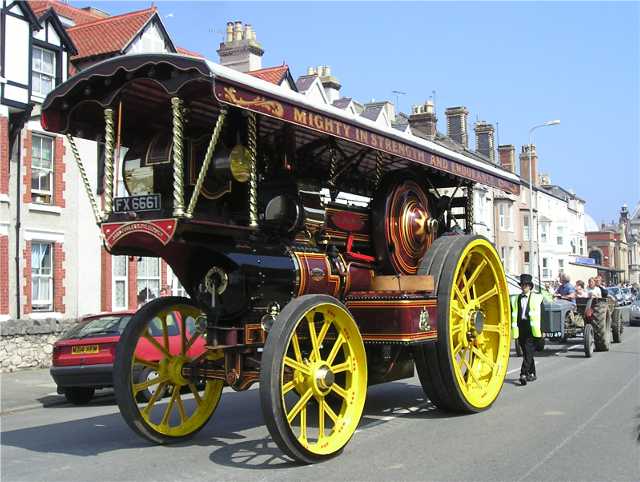 a great showman's steam engine, one of many at the Extravaganza, immaculately turned out.
More Photos from:
The Saturday Parade 2007
The daily parade of participating vehicles (including many steam tractors and wagons),
brass bands, and carnival troops, and also visitors and citizens in Victorian or Edwardian costume.
The parade travels through the town streets and via the promenade where it disperses.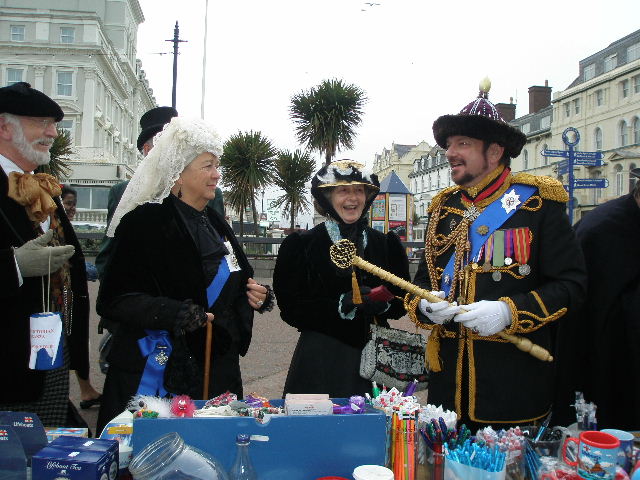 "Royal" and "Imperial" patronage for the RNLI Gift Stall on the Promenade
Photograph © Lyn Brown 2007
More Photos: The Bank Holiday on the Promenade 2007


More Photos:
All the Fun of the Fair 2007
More Photos from:
The Saturday Parade 2007
The
Llandudno Victorian Extravaganza
is closely associated with a display of many types of veteran and vintage vehicles in the
Festival of Transport
held simultaneously at the showground site at Bodafon Farm Park near the Little Orme and a bus service provided by vintage buses and coaches operates between the Showground and Vaughan Street Llandudno.
Other features are the evening '
Road Runs
' when suitable vehicles on Saturday ascend the Great Orme to the Summit and on Sunday run the circuit of the Marine Drive.


The Photographers 2007


Noel Walley wishes to thank Stephen Watson, Lyn Brown and Alan Haydock
for kindly supplying photographs of this year's Extravaganza and permitting their use on this website.



Llandudno Extravaganza & Festival of Transport
Official Contacts and Links

Llandudno Queen of the North Wales Resorts
This independent website is compiled and published by

Noel Walley.


He is the copyright owner to whom all requests
for permission to publish photographs should be made.
Email: Webmaster





Llandudno Tourist Information Centre


All requests for tourist information including brochures, guides, and leaflets etc.
and all questions concerning accommodation and official facilities in Llandudno
should be addressed to The Conwy County Borough Council at
Llandudno Tourist Information Centre


The Library Building, Mostyn Street, Llandudno.


Telephone:

01492 876413

Email: llandudnotic@conwy.gov.uk



Compilation and photographs ©
2007
Noel Walley
Last updated December 2008


Email: Webmaster