LLANDUDNO EXTRAVAGANZA 2003
ALL THE FUN OF THE FAIR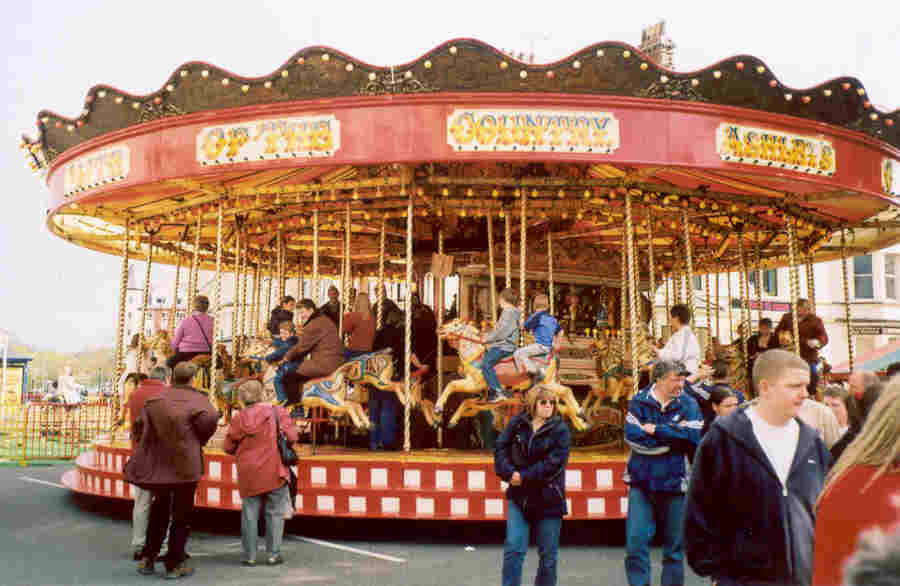 The annual three day Extravaganza in the spring is closely associated with a display of many types of veteran and vintage vehicles in a Festival of Transport held simultaneously at the show ground site at Bodafon Farm Park near the Little Orme.
But it is the Victorian steam fair in Mostyn Street (the length and breadth of the main shopping street) with its multitude of rides and catch penny booths, both ancient and modern, which attracts visitors in their thousands for a great sea-side week-end for all the family at the beginning of May each year - and its great fun for the residents too! These photographs were taken in May 2003 - something for everybody.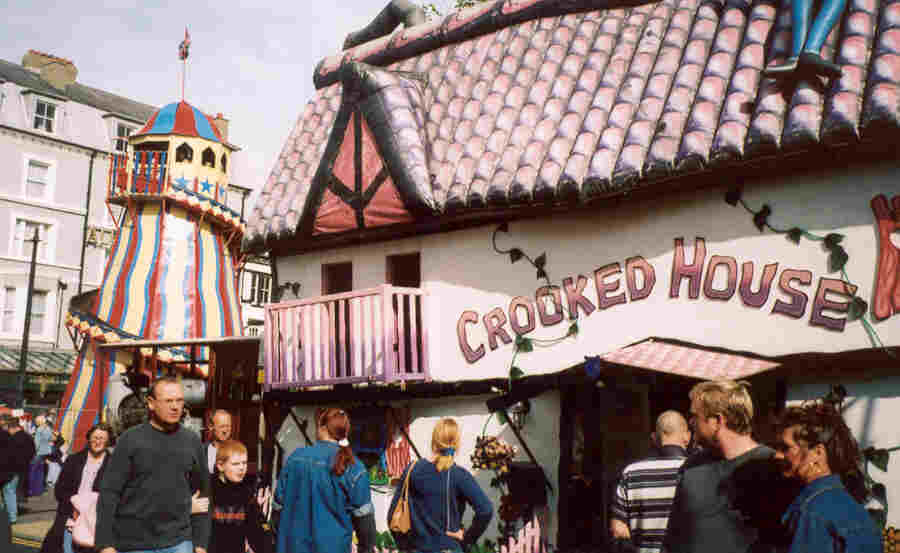 Yet another development show house!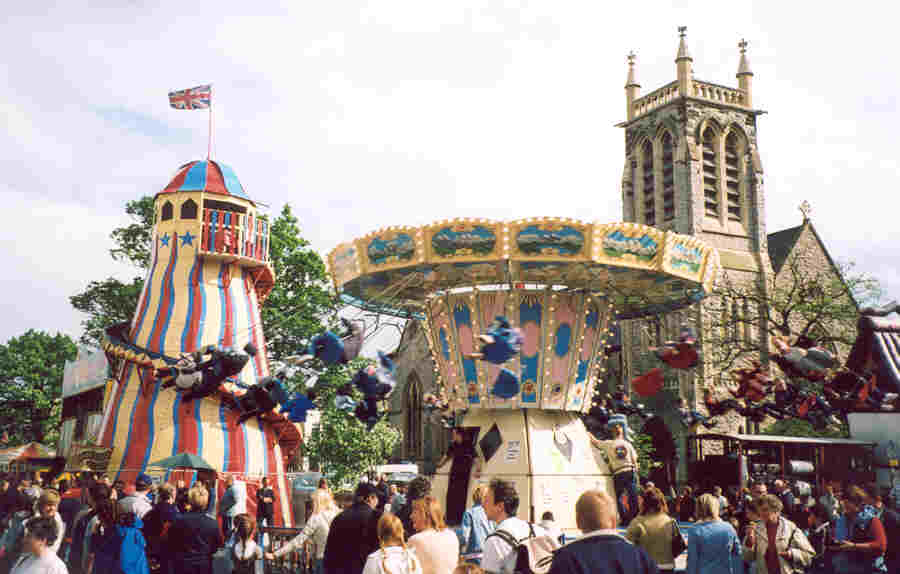 Flying Chairs in Trinity Square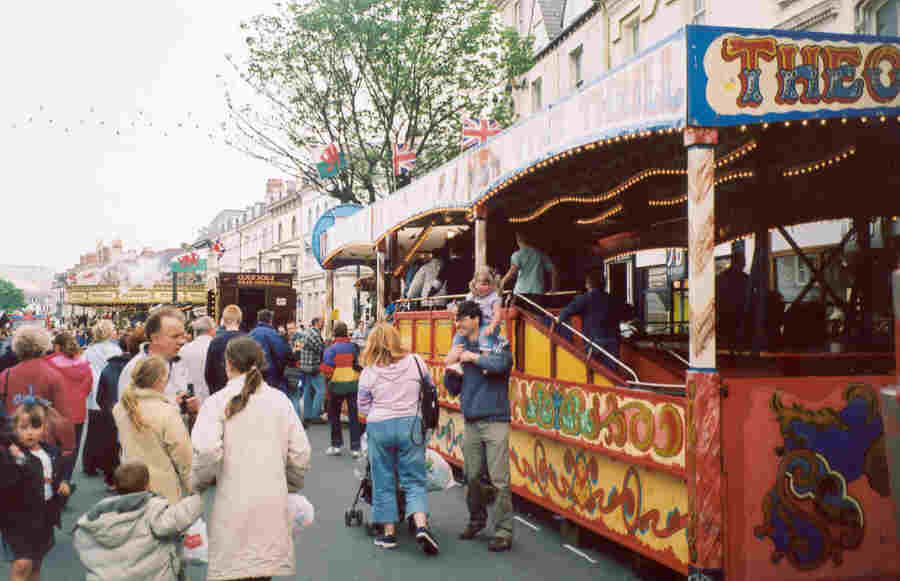 The old fashioned cake-walk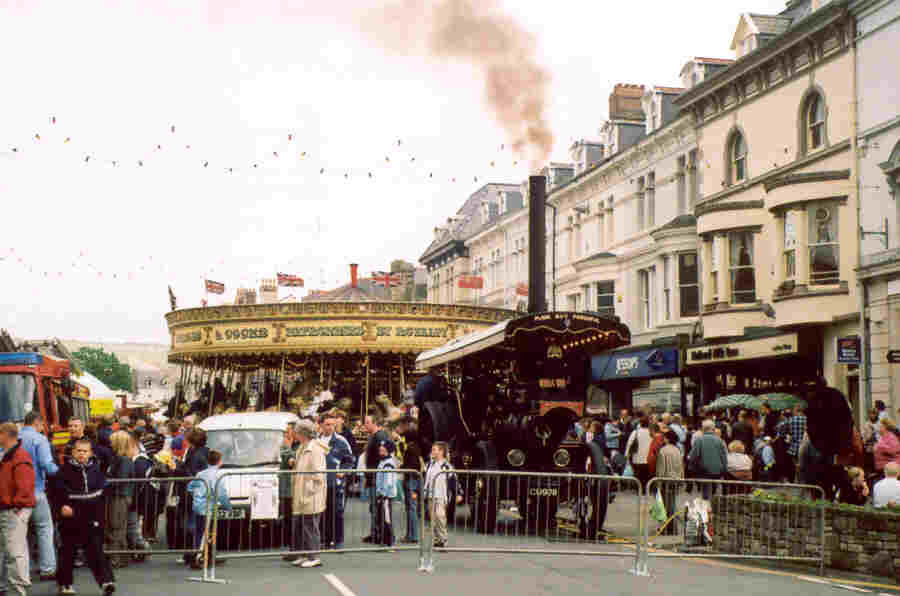 Getting up steam in Mostyn Street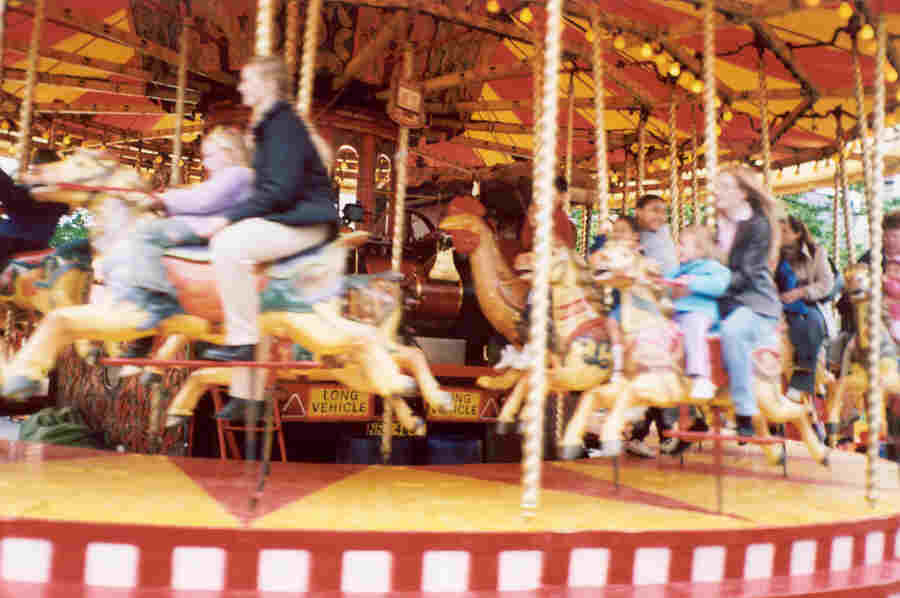 Getting up speed and don't spare the horses!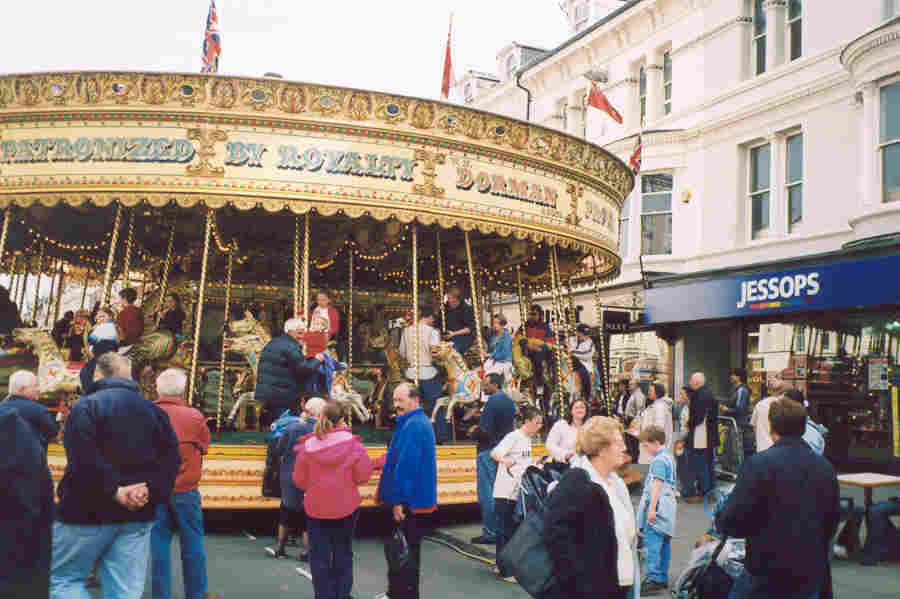 Jessops 'one hour colour processing' couldn't be handier


Click to see the Llandudno Extravaganza 2003 Daily Procession

Photos from Llandudno Extravaganza 2002
Photographs © 2003 Noel Walley
Llandudno the Queen of North Wales Resorts