View from the train in the platform at Rhyd Ddu.
In the foreground is Llyn y Gader at the head of Afon Gwyrfal.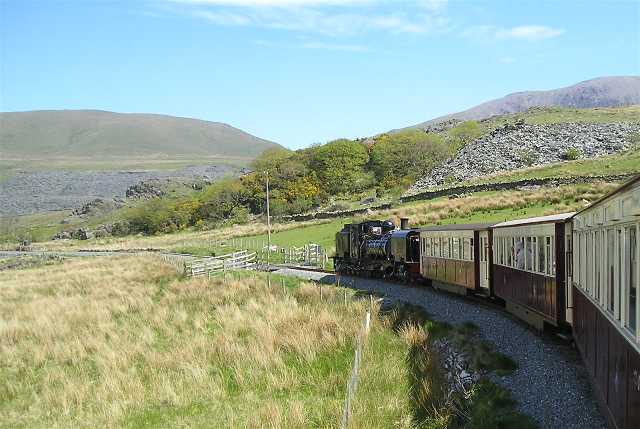 North of Rhyd Ddu the train decends the many curves to Snowdon Ranger at 1 in 40.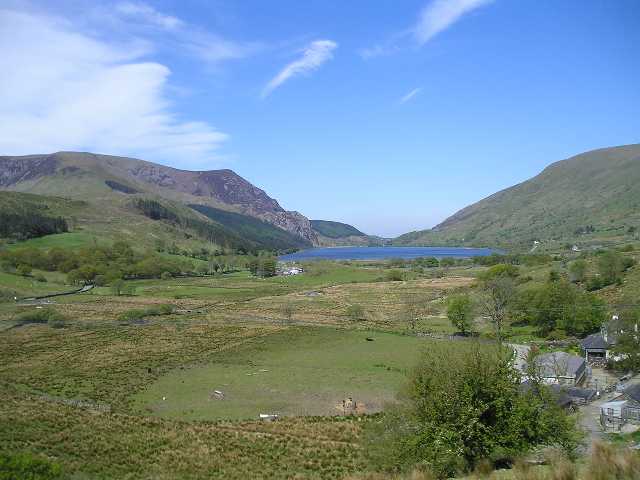 Decending into the glacial valley of the Afon Gwyrfal with breathtaking views.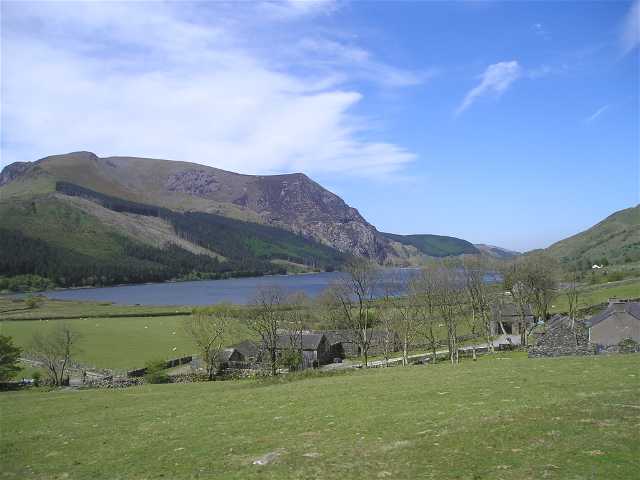 Near Glan y Afon the valley broadens to form the reservoir Llyn Cwellyn.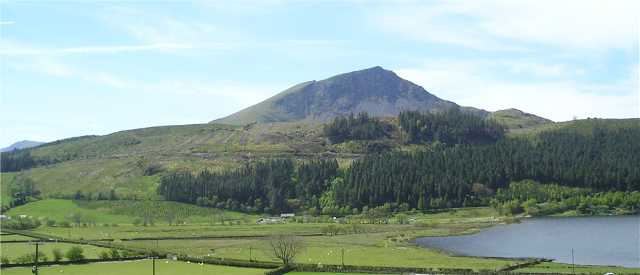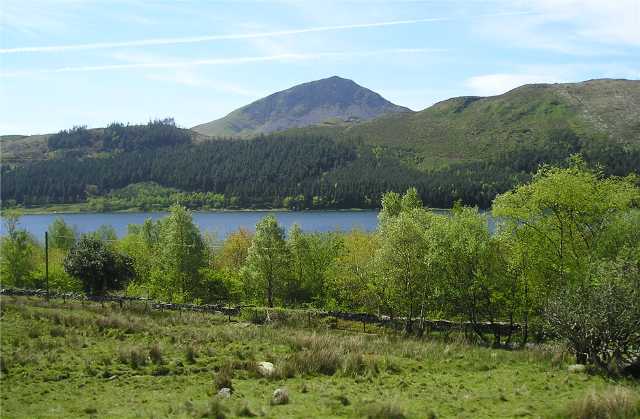 Mynydd Mawr dominates the view westwards from Snowdon Ranger.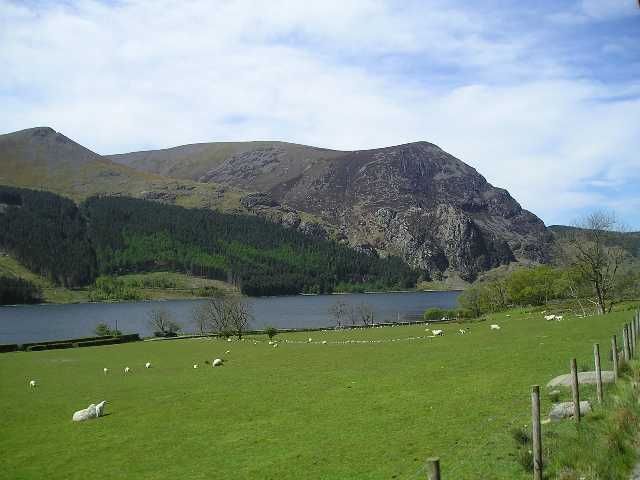 The Snowdonian lambs are still very small in mid-May
- seen against the backdrop of Castell Cidwm as the train approaches Betws Garmon.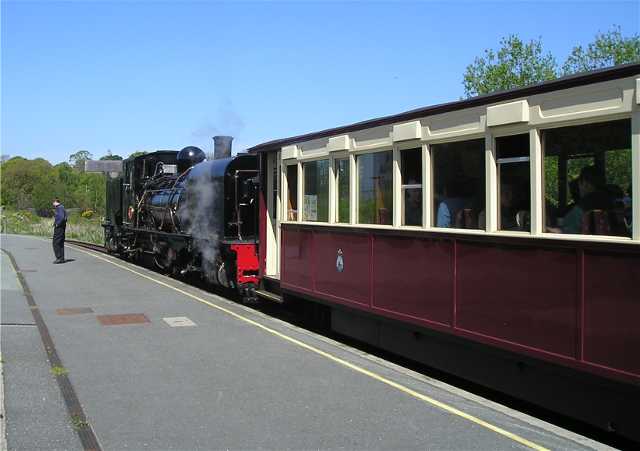 Beyer Garratt NG 143 - the last steam locomotive built in Manchester,
about to leave Waunfawr for Dinas and Caernarfon.
_____________________________________________
Photographs below taken travelling on the afternoon train from Caernarfon on October 5th 2005.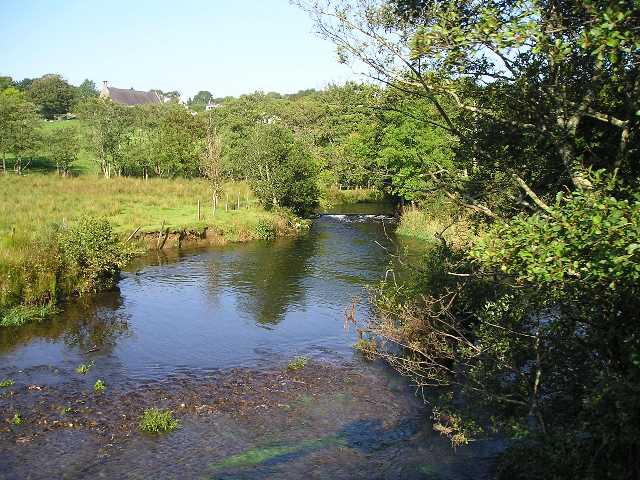 The Afon Gwyrfai between Dinas and Waunfawr.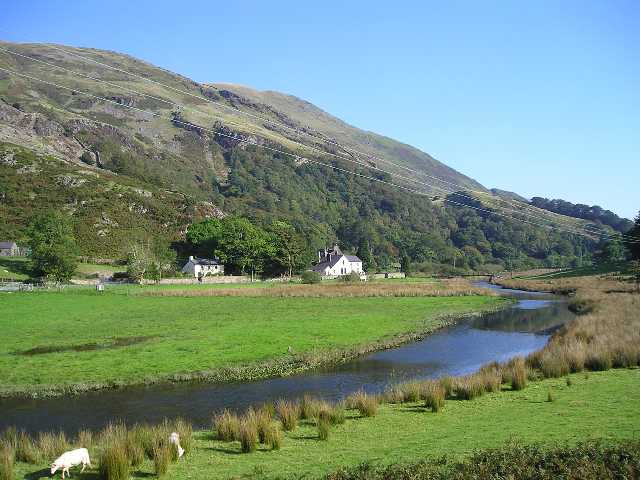 The Afon Gwyrfai approaching Betws Garmon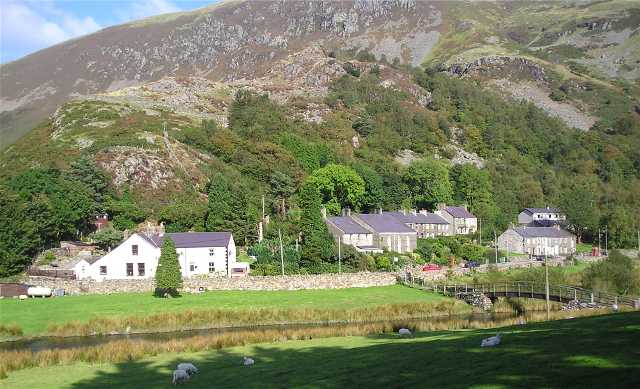 Betws Garmon Village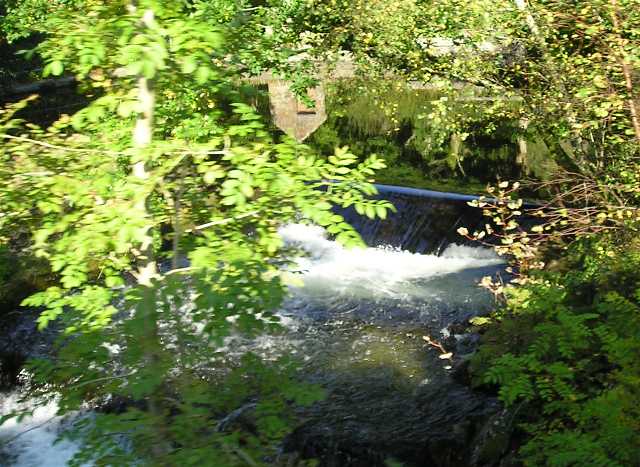 Fishpond near Plas-y-Nant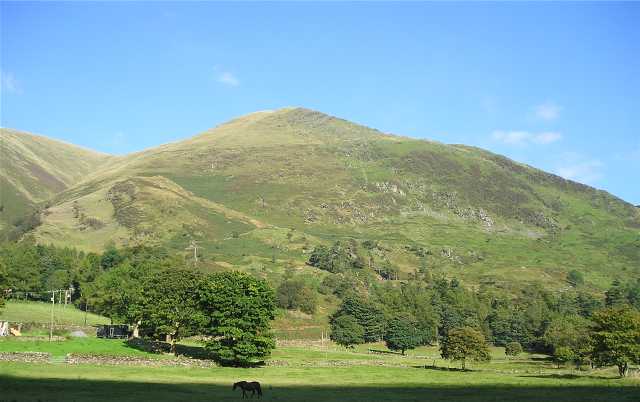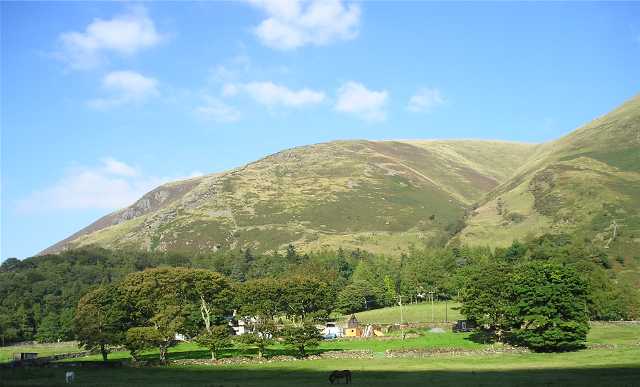 views from the train near Betws Garmon
_________________________________________
Later Photographs 2007/08 below: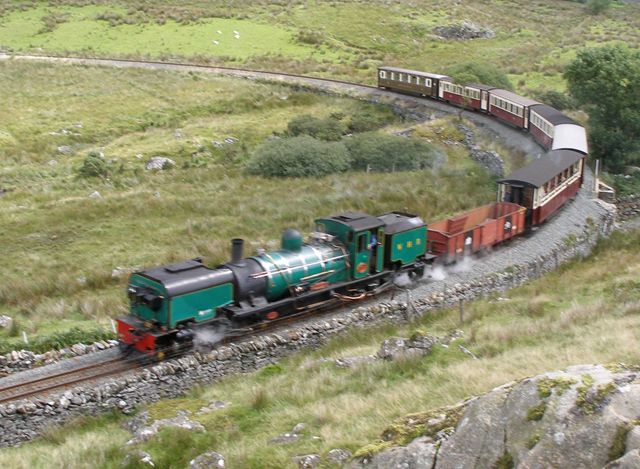 WHR Beyer-Garratt NG 138 with a six coach train and cycle wagon,
approaching from Snowdon Ranger, rounding Ffridd Isaf curve.......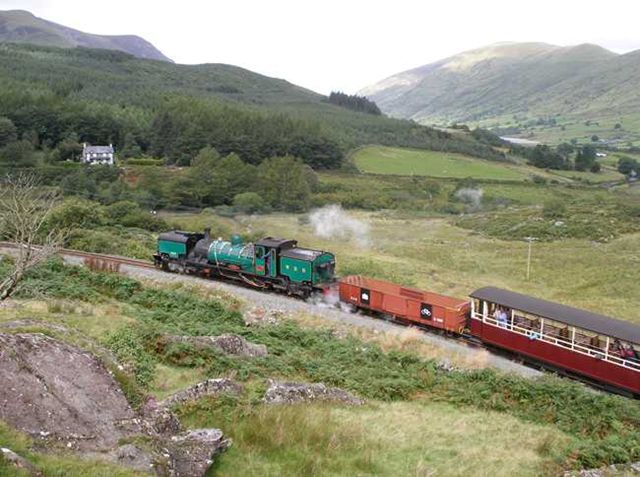 .....and proceeding thence to Rhyd Ddu
both photographs above © Elwyn Jones August 16th 2007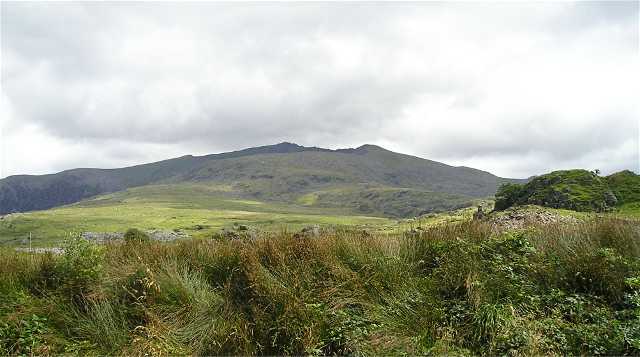 Snowdon (on the left) viewed from the south-west at Rhyd Ddu on August 2nd 2007.......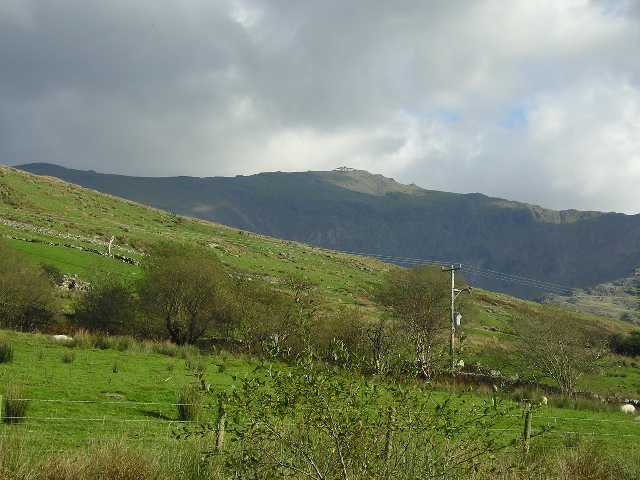 .....and from the west at Snowdon Ranger on October 19th 2007 (summit buildings in view)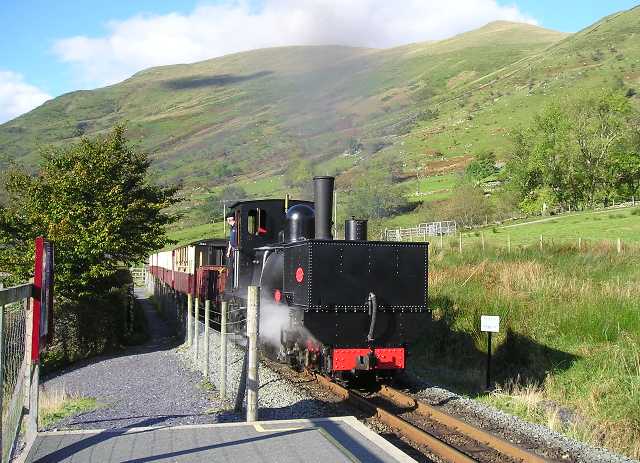 The WHR's latest locomotive, Beyer Garratt K1 built in Manchester in 1909, now restored
and on its first day in passenger service, entering Snowdon Ranger station on October 19th 2007.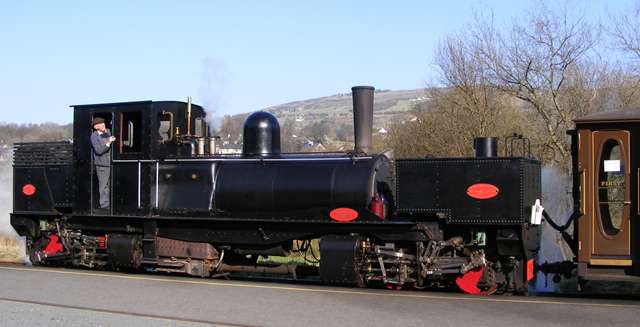 This famous locomotive, K1, built for Tasmanian Railways to the revolutionary design of
Herbert Garratt, especially for use on difficult mountain lines, was the first Beyer-Garratt
built by Beyer, Peacock & Company at Gorton in Manchester and seen here on a Caernarfon
bound train at Waunfawr on February 14th 2008. Over 1,000 such engines later, in 1958,
they built their last Beyer Garratt, NG 143 for use on 2ft narrow gauge lines in South Africa.
And here it is, also in service on the Welsh Highland Railway, to which it is ideally suited:

also at Waunfawr on a Caernarfon bound train on May 14th 2005.
Click here for earlier photographs of the Welsh Highland Railway
Compilation and all photographs © Noel Walley 2003/2008