[Llandudno Home] [Town Trail] [Llandudno Extravaganza] [Attractions] [Excursions]

THE GREAT ORME
The larger limestone headland on the Creuddyn Peninsula has long been called Great Ormes Head (Welsh name: Pen-y-Gogarth) and Orme is in fact a Viking name one of the meanings of which is 'Serpent' and they are thought to have reminded early sailors of giant sea serpents. Jointly with the Little Orme, in Victorian times, they were often simply called 'The Ormesheads'.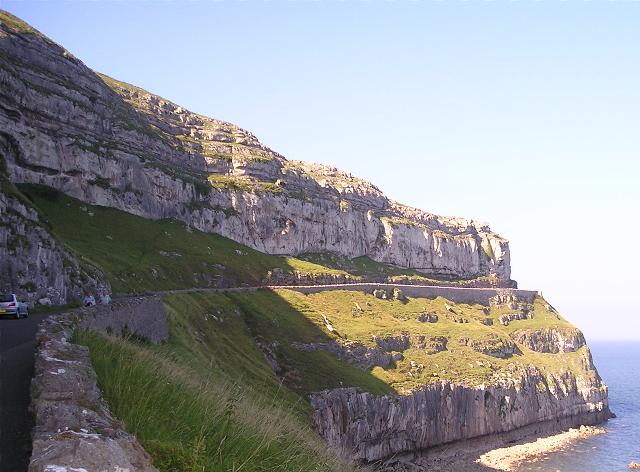 The Marine Drive is one way only for the first three miles of its four mile route,
starting at the north shore and ending at the west shore.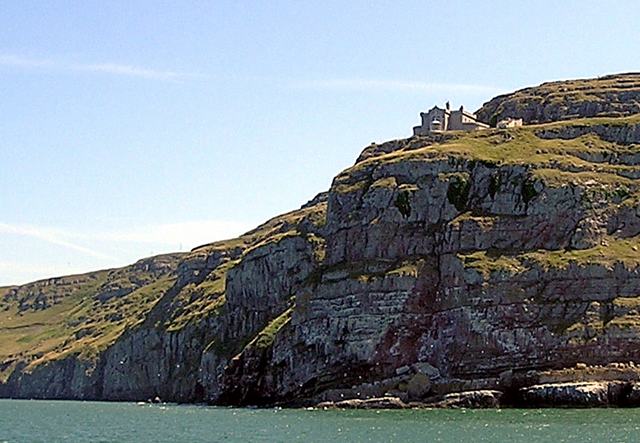 The former lighthouse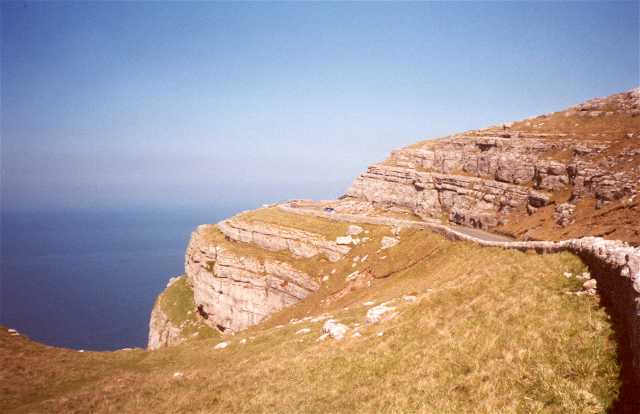 The Great Orme is at its most dramatic when viewed from the marine drive or from the sea,
as the above pictures show.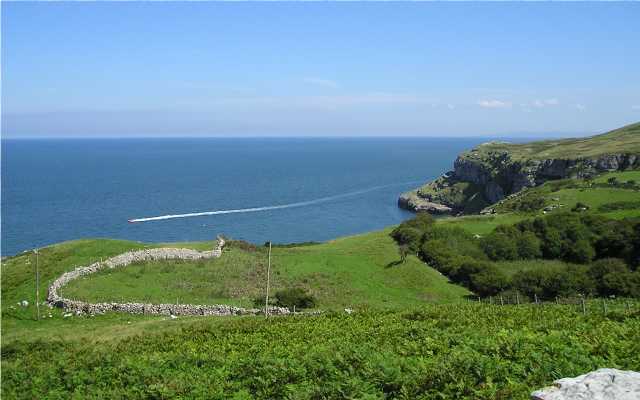 High on the southern side of the Great Orme is this fine nine hole miniature golf course
in Llwynon Road, Tyn-y-Coed, with fine views over Llandudno: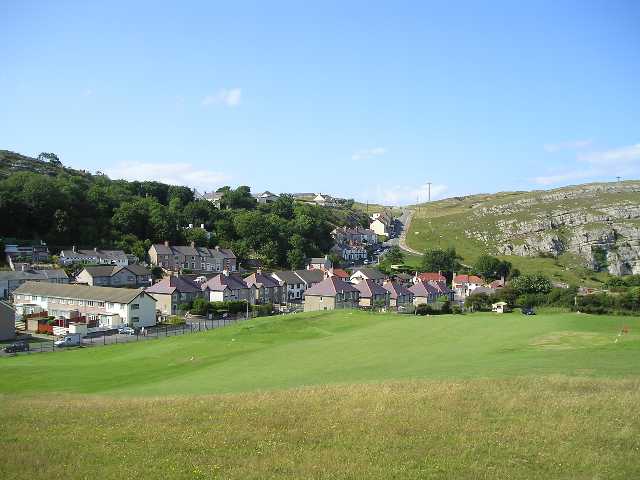 Tyn-y-Coed above is the original copper miner's village on the Orme
and from here are superb views of Llandudno Bay and the Little Orme: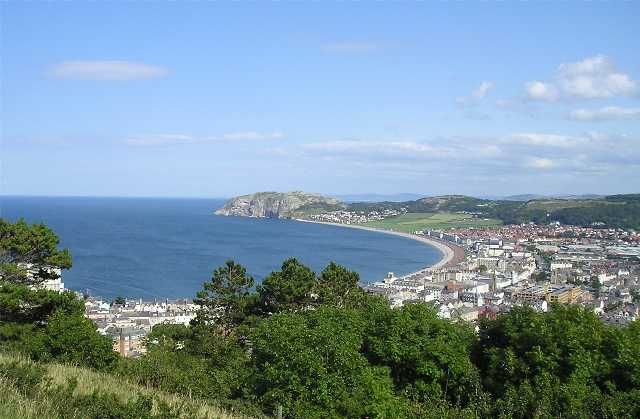 Below is another fine view from the upper levels of the miniature golf course
showing the Oval Cricket Ground and bowling green, behind Gloddaeth Avenue.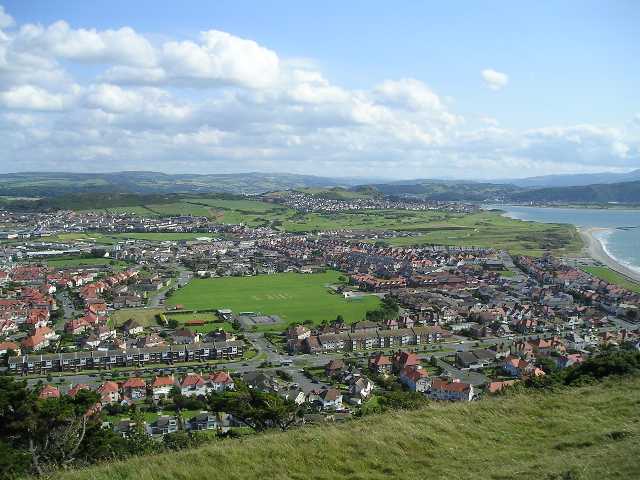 (all photographs © Noel Walley 2006)

Click Great Orme Summit Complex for more photographs.

Two great ways to reach the summit:
the world famous Great Orme Tramway opened 1902 and
the modern Great Orme Aerial Cable Car.

More details of the history, archaeology, flora and fauna of the Great Orme together with links to many external websites relating to the area are given on the St Tudno and the Country Park pages.