[Llandudno Home] [Balmoral Sailing] [Bodnant Garden] [Caernarfon WHR] [Conwy] [Deganwy] [Llandrillo] [Nant Peris]
[

North Wales
]
[Pen-y-Pass] [Sychnant]


VISIT CAERNARFON

Part 2 - A trip on the 'Queen of the Sea'
This fine boat makes several trips daily from the Slate Wharf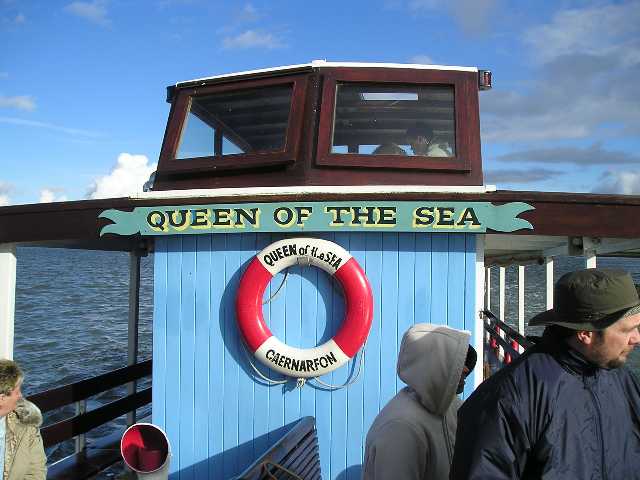 The American built and locally owned "Queen of the Sea", makes several trips daily from the Slate Wharf Quay on the River Seiont via the Strait of Menai to Fort Belan and return. The writer took the first nine photographs in October 2004 and the remaining five in October 2005.
In its American Days, the Queen of the Sea operated for about a year as a ferry boat between Long Island and a small off-shore island that was being developed. Unfortunately, the development was wiped out by a storm and the ferry was abandoned. The ferry boat was bought by the Admiralty in 1940 for use as a harbour ferry and was latterly used at Holyhead.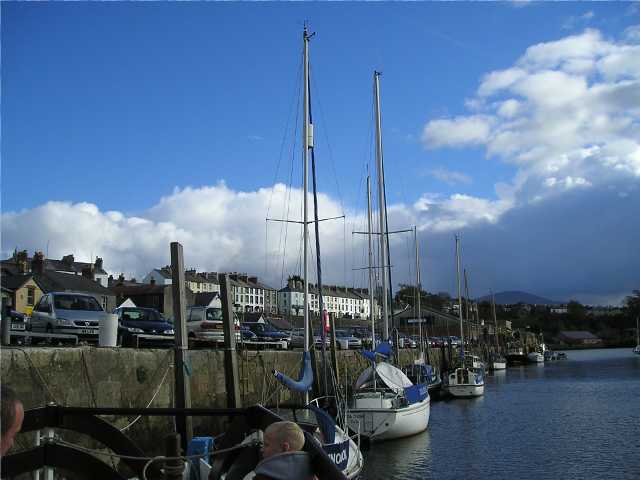 I couldn't resist looking back as we left the quay.
The row of houses is of course Segontium Terrace, which
towers above the harbour, and above the Welsh Highland Railway Station,
and reminds us by its name of Caernarfon's Roman past.
But storm clouds are brewing.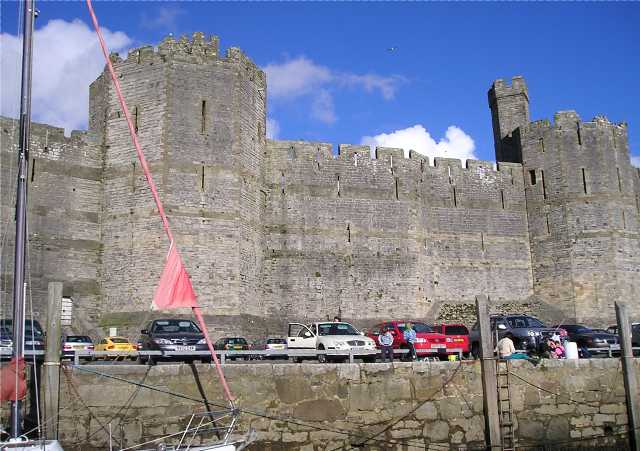 King Edward I left his own massive memorial.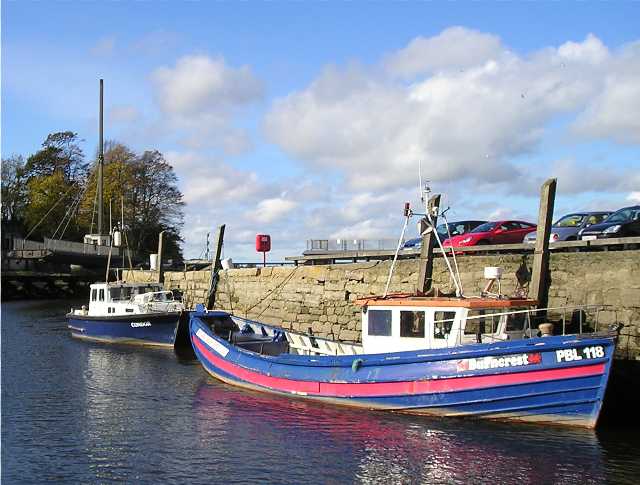 The swing bridge to the left parts to allow us to turn and to pass from the river to the sea.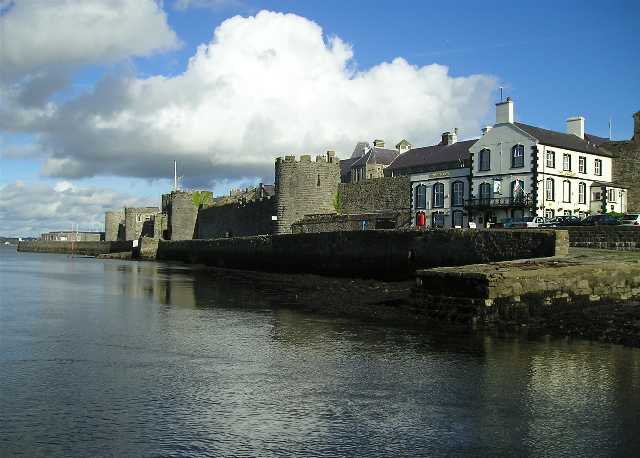 A further section of fortress Caernarfon and refreshment at 'The Anglesey' for garrison and traveller.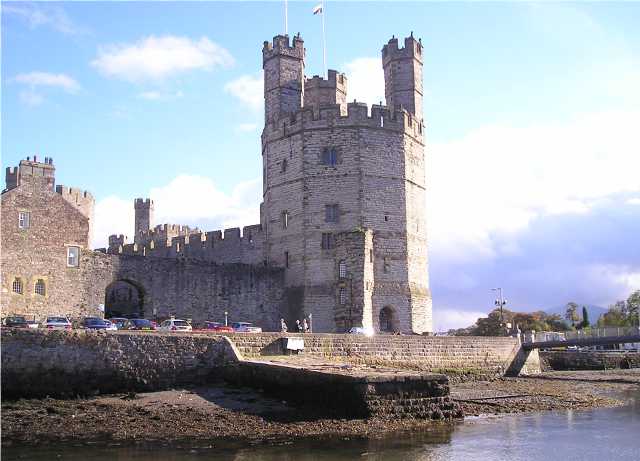 Looking back - Now that looks like a castle. Its called Eagle Tower.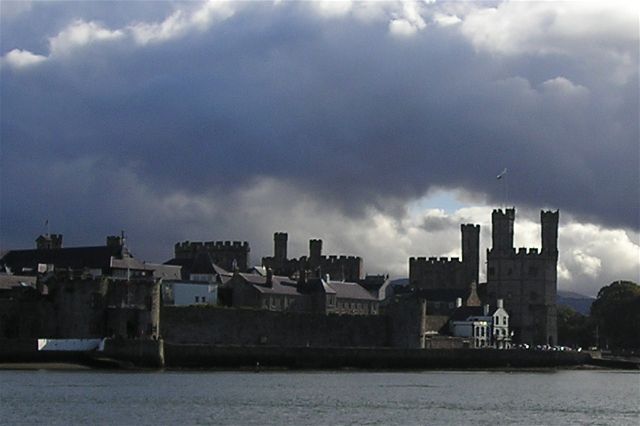 Just two minutes later - how the weather can change!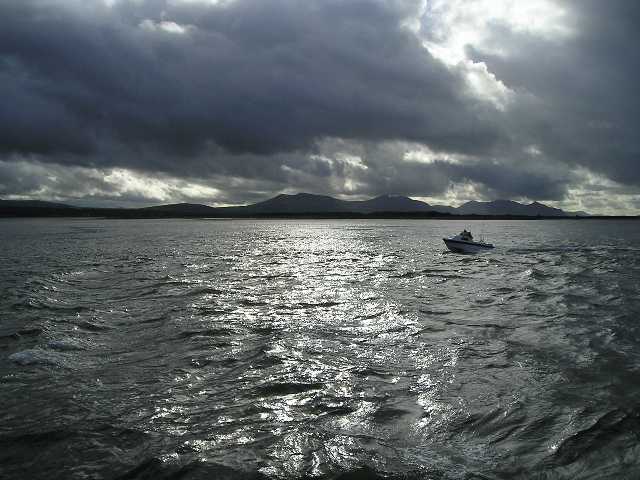 All at sea in the Menai Strait!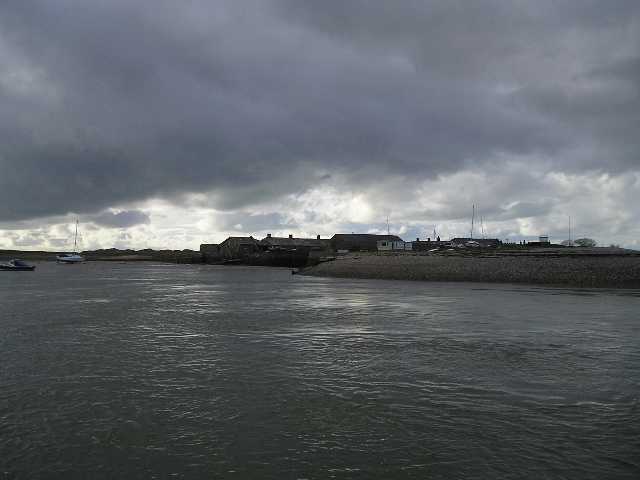 Our view of Fort Belan as we turn to return to Caernarfon - next year we will see more - and we did.
The remaining photographs were taken in October 2005.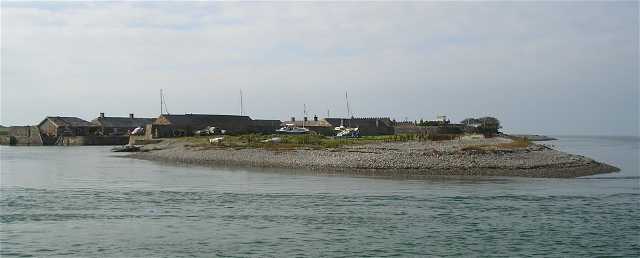 Contrasting views of Fort Belan.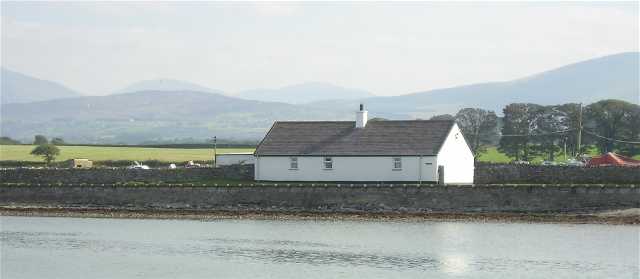 As we return we pass, for the second time, a notable landmark, "Y Ty Gwyn", "The White House",
which has been marked on every Navigational Chart of the Strait since the first, over 250 years ago.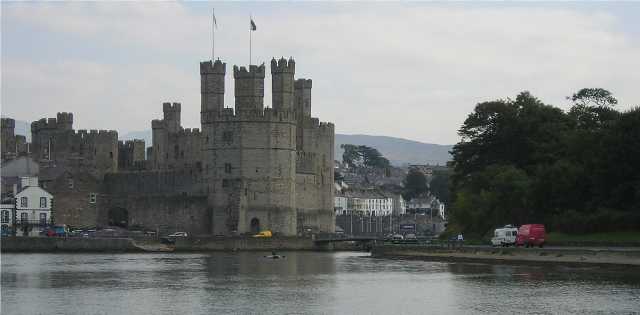 The entrance to the Caernarfon Harbour on the Afon Seiont.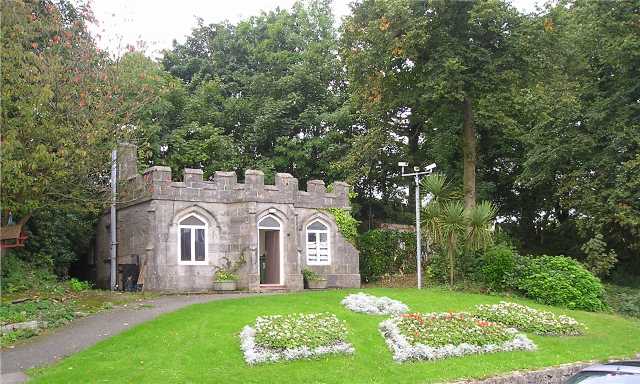 The swing bridge keeper's lodge.
Photographs © 2004/5 by Noel Walley


Email: Webmaster
Visit Llandudno Queen of the North Wales Resorts