This is a selection of photographs all taken on the same day in just a small part of this important garden that occupies an area of over 80 acres, most of which was first laid out by Henry Davis Pochin from 1874 onwards until his death in 1895. Bodnant Hall had been built in 1792 but was remodelled by Pochin and
on his death it
was inherited by his daughter (whose husband became the First Lord Aberconway in 1911). The garden, but not the Hall or other parts of the estate, was presented to the National Trust,
with an endowment,
in 1949.
The Hall remains the home of Lord Aberconway, and members of his family continue to be actively involved in the management of the garden on behalf of the National Trust.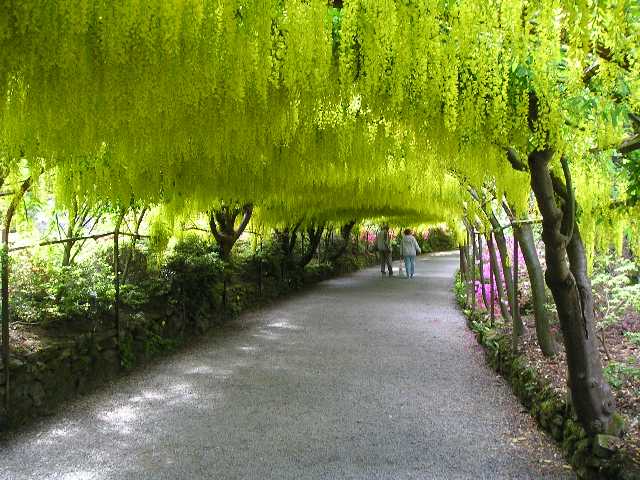 The famous Bodnant Laburnum Arch - over 60 yards long designed and built by Pochin.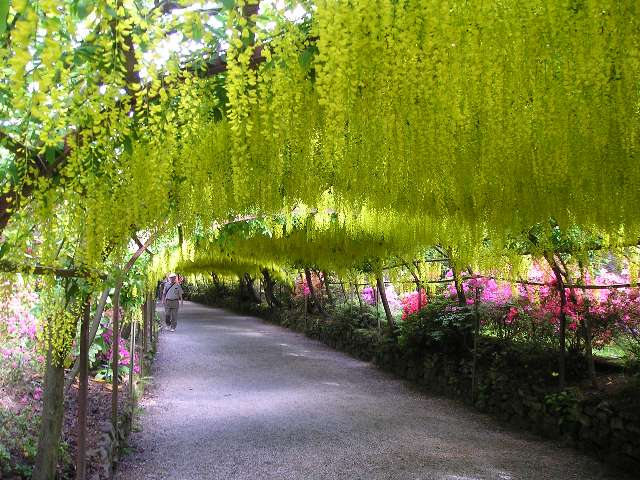 ...... and here it is again viewed from the other end. Bodnant has a great showing of Rhododendron and Azalea in the springtime and the following photographs are an indication of the great variety of trees and plants be seen in flower on a single day. Also, my visit on this day was confined to just part of the upper garden in the vicinity of Bodnant Hall. The lower garden, called 'The Dell', was also planned by Pochin, it is shaped by the valley of the River Hiraethlyn and also contains the wild garden and the family mausoleum.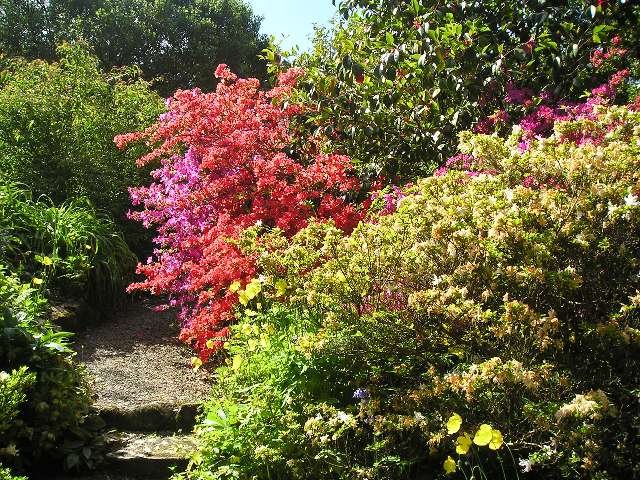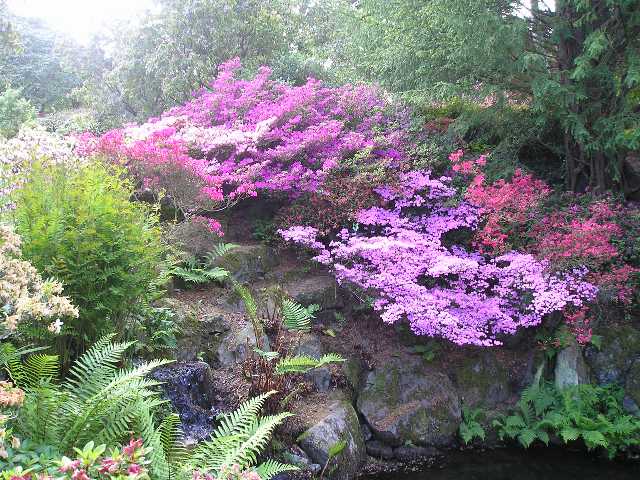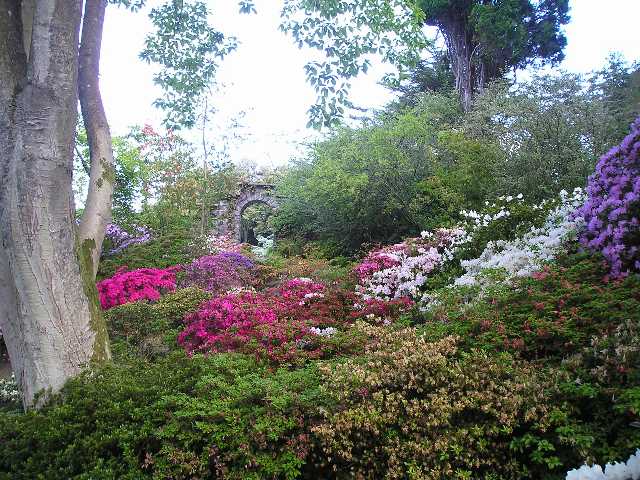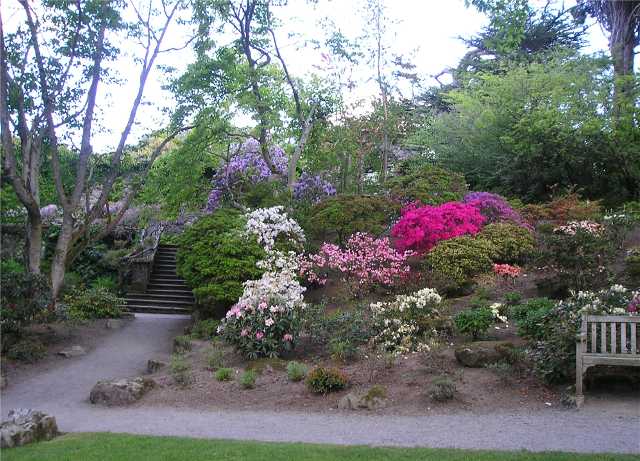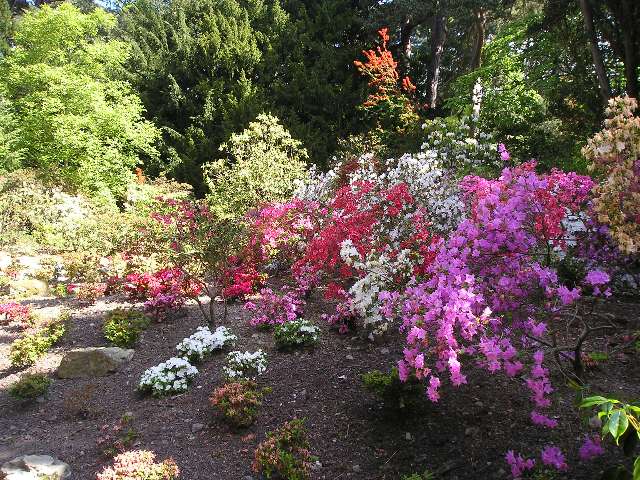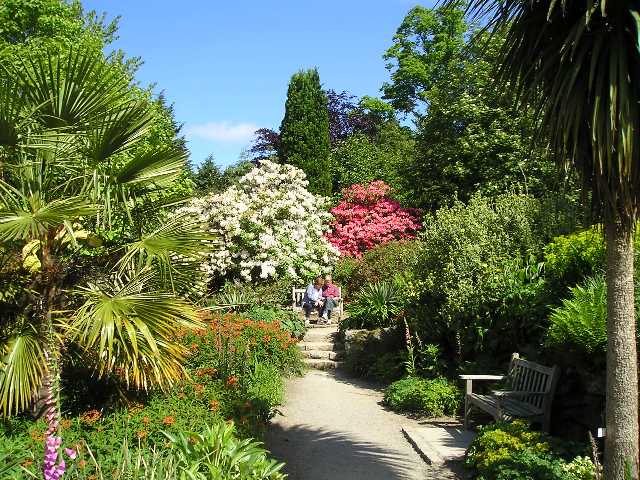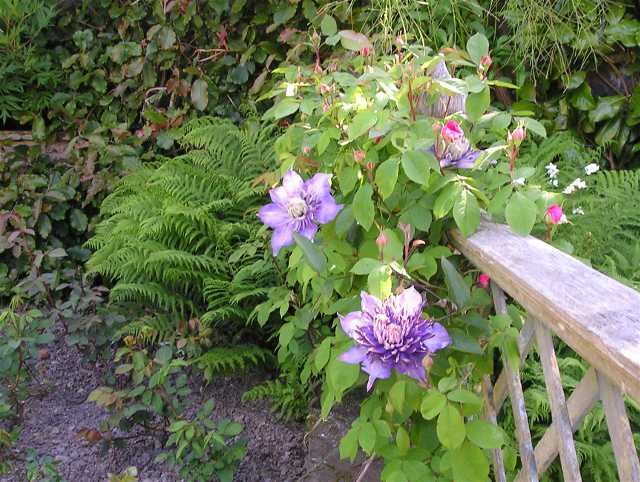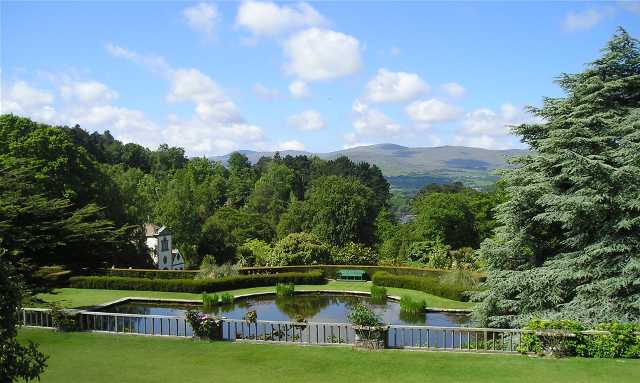 View towards the reconstructed Pin Mill and the Dell with Snowdonia in the background.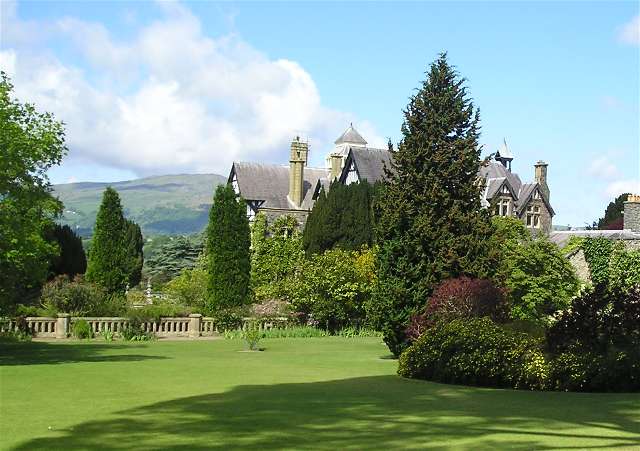 Continue to Bodnant in September -
Autumn Colours and the Dell
Click for Official Bodnant Garden Site
Bodnant is just eight miles south of Llandudno and there is an hourly bus service on weekdays.
Visit Bodnant compiled by Noel Walley. Last updated December 2008..
Photographs © 2004 by Noel Walley