The fish curing industry involved the salting and drying of fish, principally tuna, and also the manufacture of "garum" a fish paste (perhaps similar to modern anchovy paste) that was enjoyed throughout the Empire. The industry required not only large quantities of fish and sea salt, produced in many places along the coast, but also a constant supply of fresh running water. For this the Romans built four miles of water conduit in the valley of the Rio Seco including five significant aqueducts. All, remarkably, are still standing and four of them are still in use after 2,000 years - adapted by the Moors over the centuries to serve the needs of crop irrigation: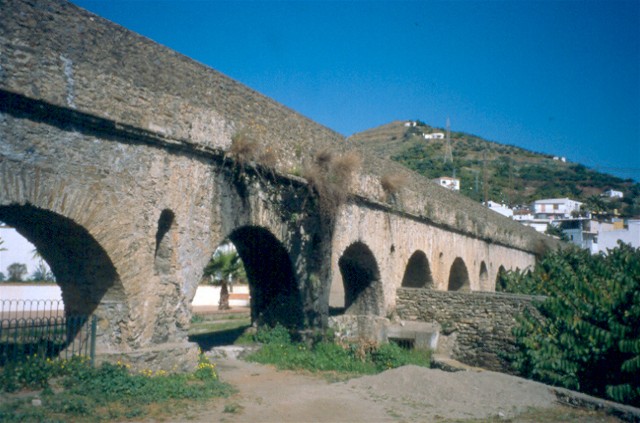 Roman Aqueduct crossing the Rio Verde at Torrecuevas in March 2000 (with a slight leak).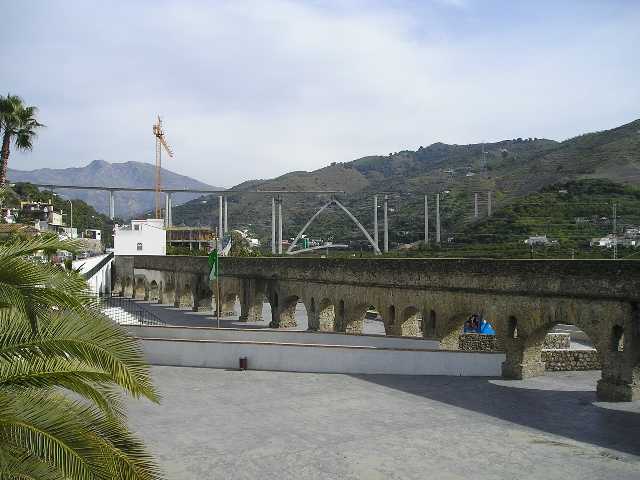 Six years later, following repairs, the aquaduct is watertight again, the rough ground paved, and the river channelled between two walls.
In the distance is the section of motorway viaduct (under construction) that collapsed in late 2005 with fatalities.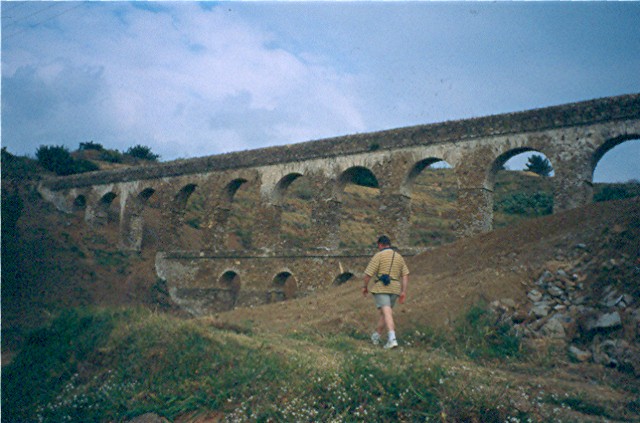 Three of the aqueducts are in the Rio Seco Valley. They are un-named and difficult to reach.
This is number 3, the nearest to the town, and I reached it six years ago after walking along the dry river bed for over a mile.
My companion striding out ahead was a Dutchman.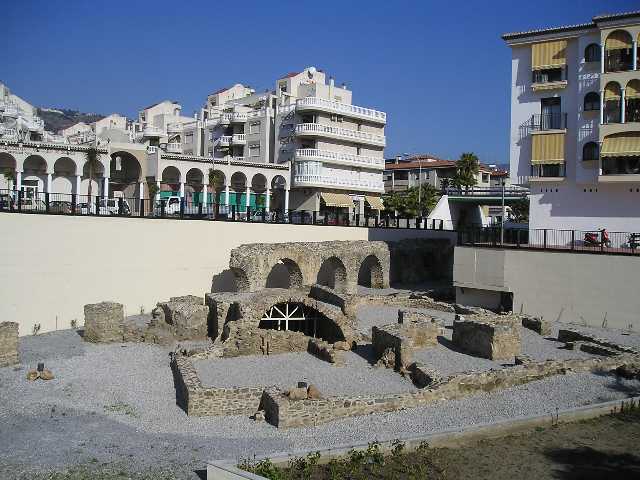 The fifth, in the centre of Almuñécar, was discovered during the recent excavations of the Roman Baths.