Way below the Marine Drive, on the south-western shelf near the west shore,
are the remains of the Royal Artillery Coastal Gunnery School
that moved from Shoeburyness to Llandudno in September 1940.
Over 700 military personnel were based at the school at its peak.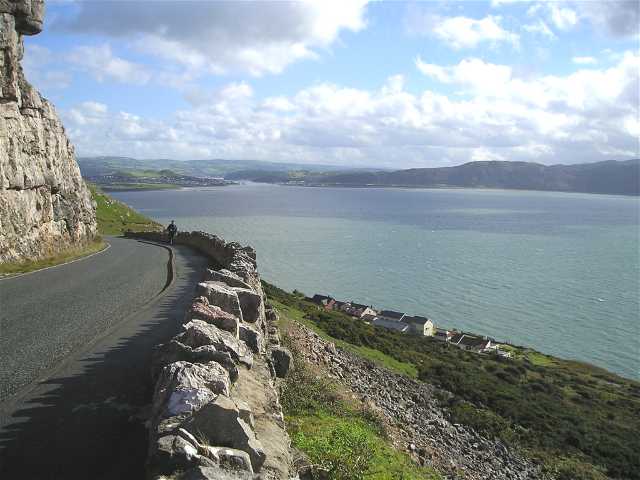 Below the marine drive on the coastal shelf between the gunnery school site
and the west shore is Llys Helig, a very exclusive housing development.
Beyond is the superb view of the River Conwy estuary.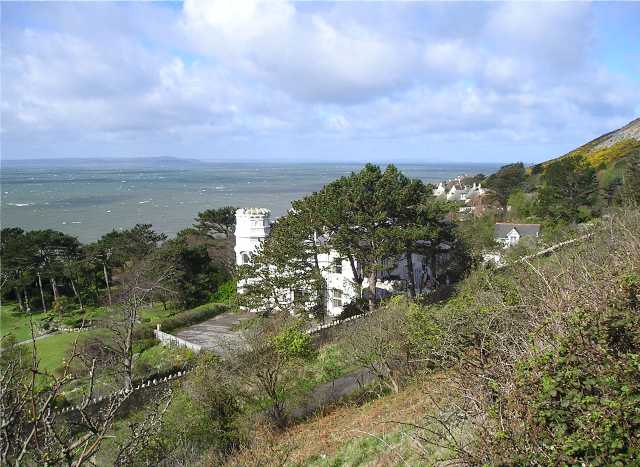 In the grounds of the recently extended, but now closed, Railway Convalescent Home
(until 1947 the Old Abbey Hotel) are the surviving remains below of Gogarth Abbey.
This was never a monastic house but a Palace of the Bishop of Bangor built on land
given to Bishop Anian by King Edward I in 1284 following the baptism by the bishop
of the first Prince of Wales. The Palace was burnt down by Owain Glyndwr c. 1405.
Although it remained the property of the Bishops of Bangor it was not rebuilt and
gradually many of the remains fell into the sea through coastal erosion.
The remains were sold by the church with its surrounding land in 1891.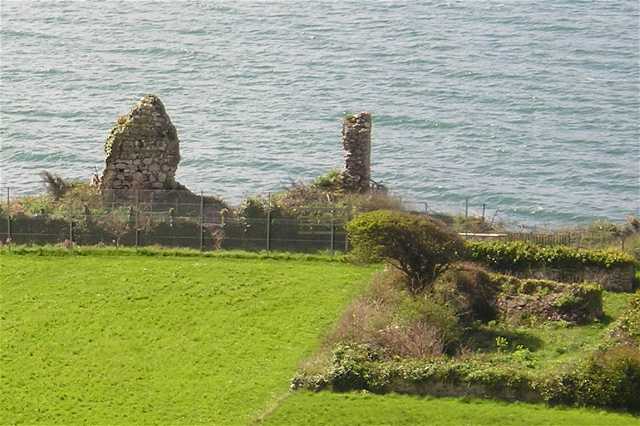 The above was photographed on April 17th 2004. The heavy storms of March 2005
brought more erosion in their wake and caused further collapse on to the beach below.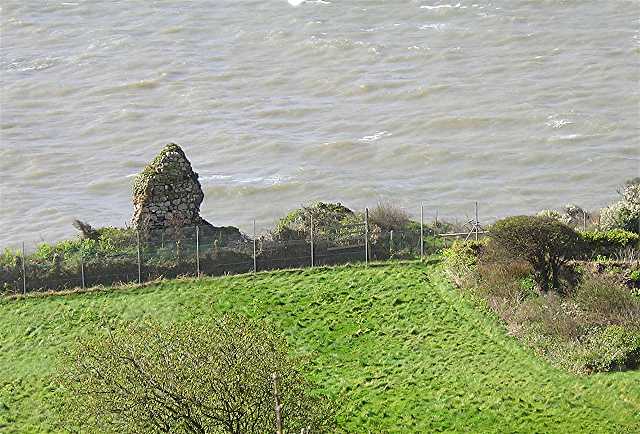 The western end of the marine drive is joined by Llys Helig drive near this point and
two way traffic occurs for the last half mile or so.
Click for a Map of the Great Orme showing the Marine drive.