[HOME] [Town Trail] [Marine Drive] [Great Orme] [Tramway]
[Extravaganza]
[Conwy] [Hotels]
[Excursions]
[

Links

]


LLANDUDNO TO THE ISLE OF MAN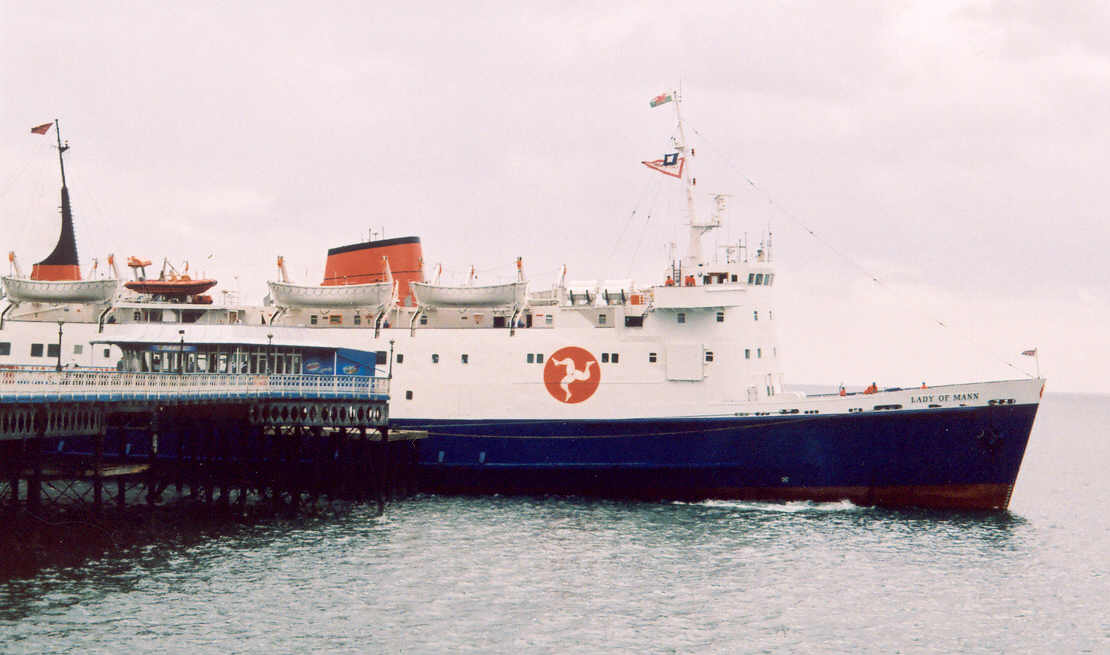 The Isle of Man Steam Packet Company's famous ferry,
the 'Lady of Mann', 4500 tons, built 1975, tenuously maintains a long tradition
of passenger service between Llandudno and Douglas, Isle of Man.
She is seen here along side at the Llandudno pier head,
in the early morning of June 10th 2003, boarding passengers
for the Annual Day Excursion from Llandudno to Douglas.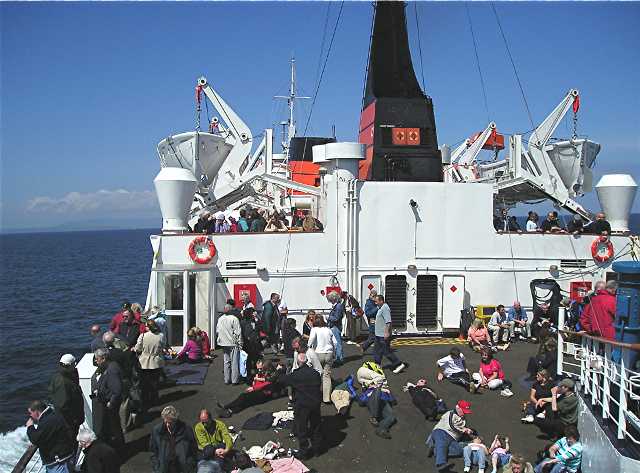 On board the Lady of Mann, May 2005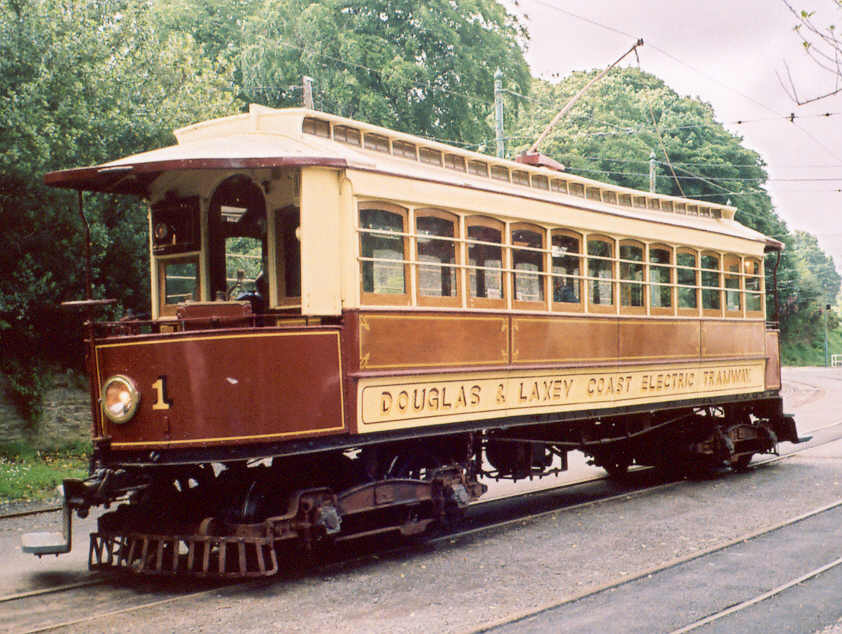 When in the Isle of Mann, if only for a day, I cannot resist
a trip on the world famous Manx Electric Railway from
Douglas to Laxey and beyond to Ramsey.
Built in 1893, Car No. 1, seen here at Laxey on June 10th 2003,
is the oldest regularly operated electric tramway car in the World.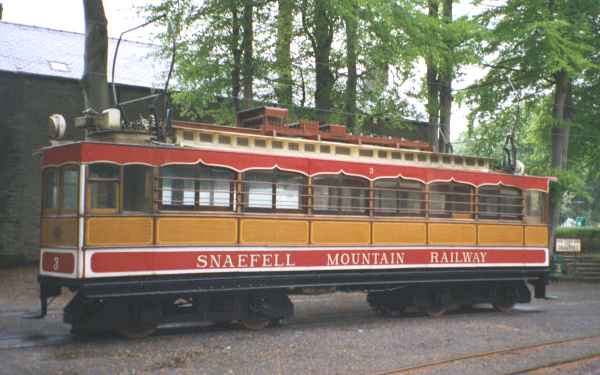 The unique 'Fell System' Mountain Railway runs from Laxey to the summit of Snaefell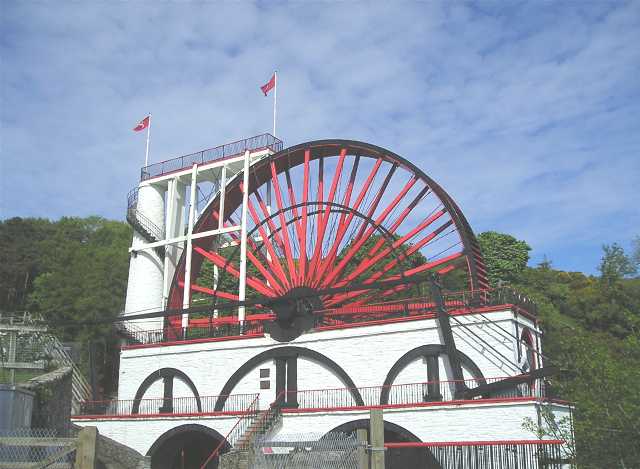 Also at Laxey the world famous 'Lady Isabela' Water Wheel,
one of the largest still existing, although no longer pumping water
from the lead mines, but beautifully preserved and still operational.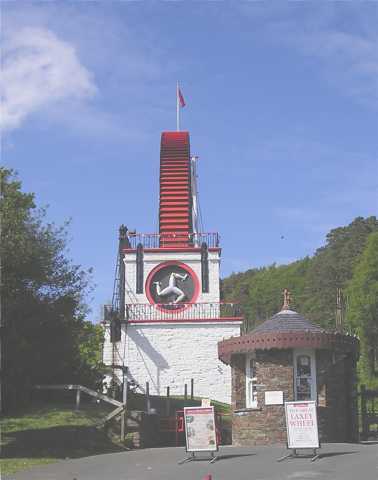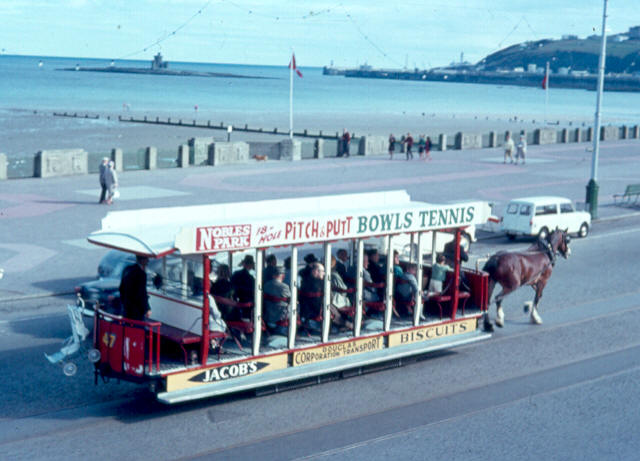 Douglas Corporation operate the last remaining horse tramway in the British Isles
Out in the bay is a long line of rocks - the Conister rocks that submerge at high tide
and on which the 'St. George' Royal Mail Packet was wrecked in 1830 when
Sir William Hillary (founder of the RNLI and Cox of the Douglas lifeboat)
with four fellow members of the lifeboat crew were washed overboard
- but every life (including all 22 from the mail boat) was saved.
Later,
Sir William, an early relation of Sir Edmund Hillary of Everest fame,
built, at his own expense,
the Tower of Refuge that now stands on the rock.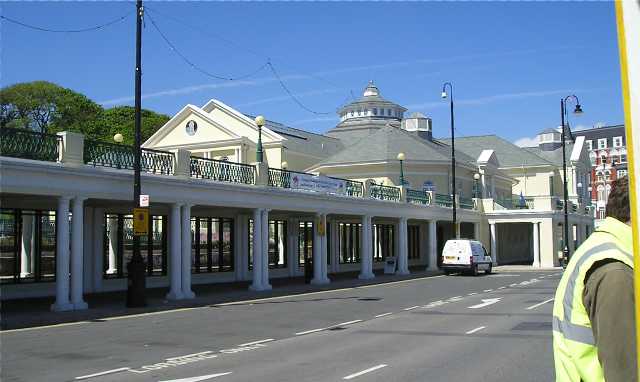 The Villa Marina Colonade and Gardens on the Douglas Promenade, 2005.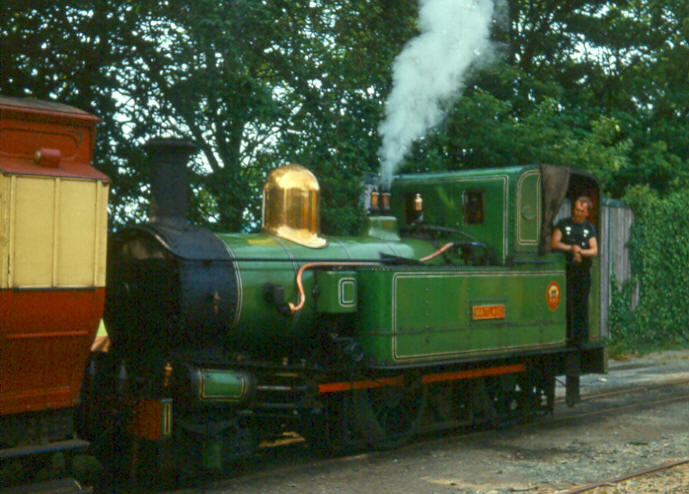 Isle of Man Railway steam train at Castletown

photographs © Noel Walley


Email: Webmaster
Sailings from Llandudno by Steamers and Cruise Vessels have
ceased,
it is hoped only temporarily, owing to the need for repairs to the landing stage,
and for which there are, it is understood, no funds available.
The last sailings to Douglas in the Isle of Man were in May 2005,
since when the "Lady of Mann" has been sold by the Isle of Man
Steam Packet Company for service in the Mediterranean.
The MV Balmoral last visited Llandudno in June 2006.
Links:
The MV Balmoral
Llandudno the Queen of North Wales Resorts
The Welsh Highland Railway
The Great Orme Tramway
The Llandudno Victorian Extravaganza