Rough grass and derelict walls overgrown with ferns and moss.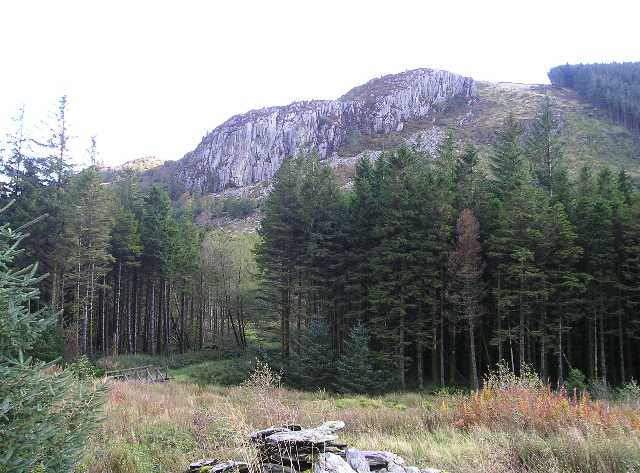 and modern conifer plantations.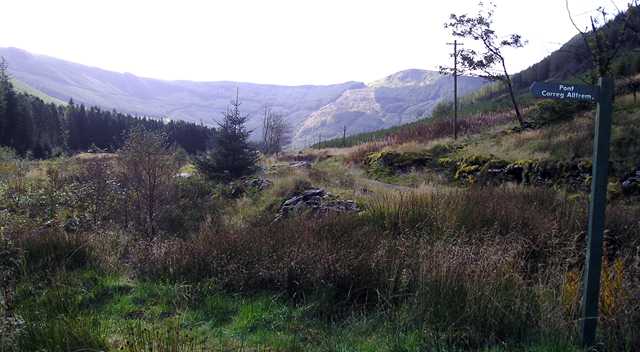 The hidden valley ends in a glacial bowl with a steep climb for the Roman road southwards.
Today we must walk as the Romans did, or else return the way we came to Dolwyddelan
and continue southwards by train or on the A470 via the Crimea Pass to Blaenau Ffestiniog.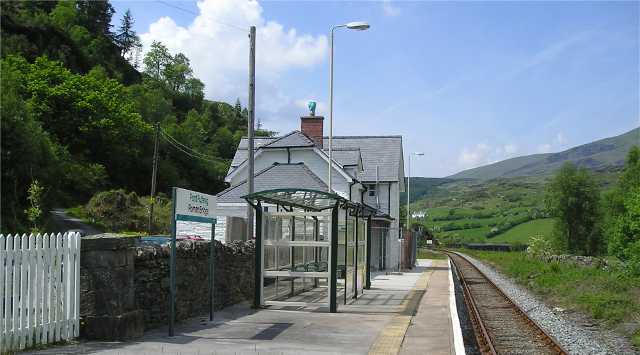 A couple of miles south-west of Dolwyddelan, the curving ever-climbing railway comes to
Roman Bridge (Pont Rufenig) station - the most southerly station in Conwy County Borough.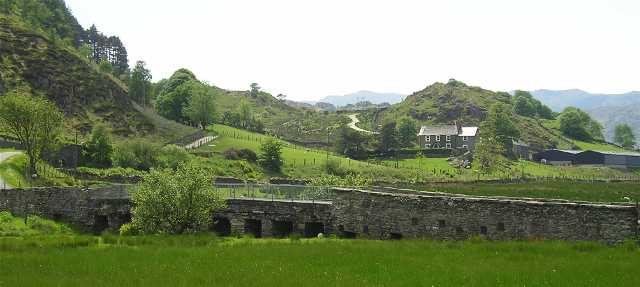 This ancient bridge has for ages been known as "Pont Rufeinig". Its true origins are unclear.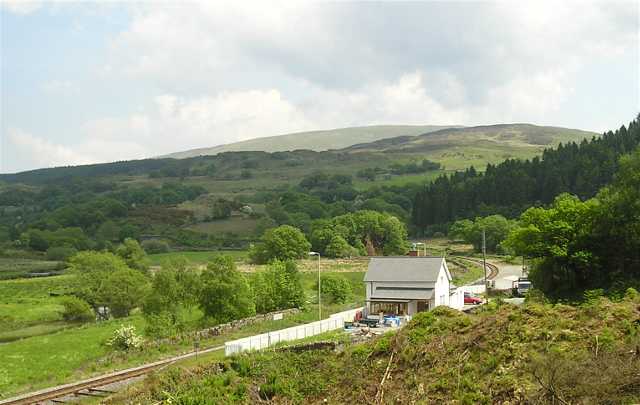 A final view of Roman Bridge station in its idilic setting on a minor road well away from the A470.
Travel onwards from Roman Bridge to Blaenau Ffestiniog by train is through the Ffestiniog tunnel,
which at two miles long is the longest 'single track' railway tunnel in Britain, else back to the A470.