LLANDUDNO - QUEEN OF THE NORTH WALES RESORTS

The 2009 VICTORIAN EXTRAVAGANZA
Saturday 2 May - Monday 4 May 2009
The saturday parade (part 3)

Photographs © 2009 by Noel Walley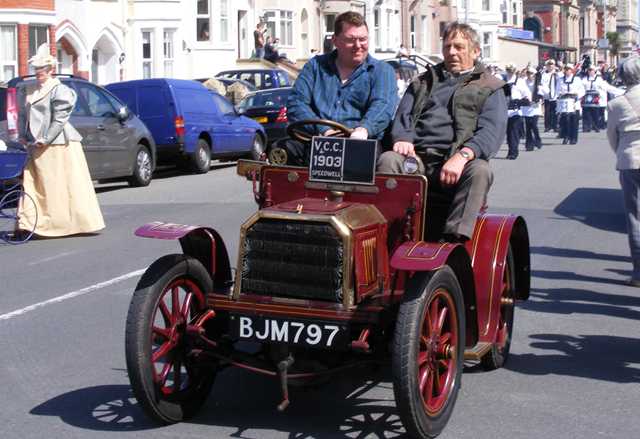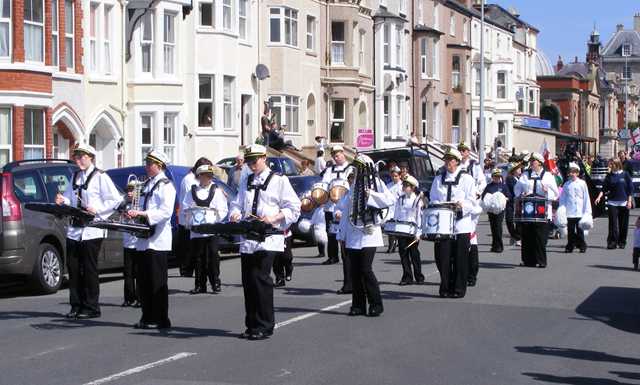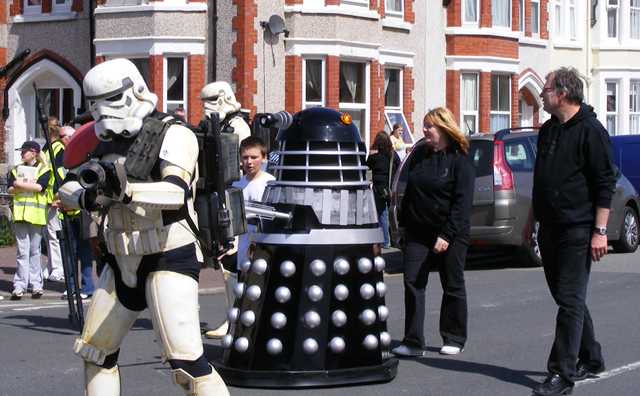 Take me to your leader - where did they come from?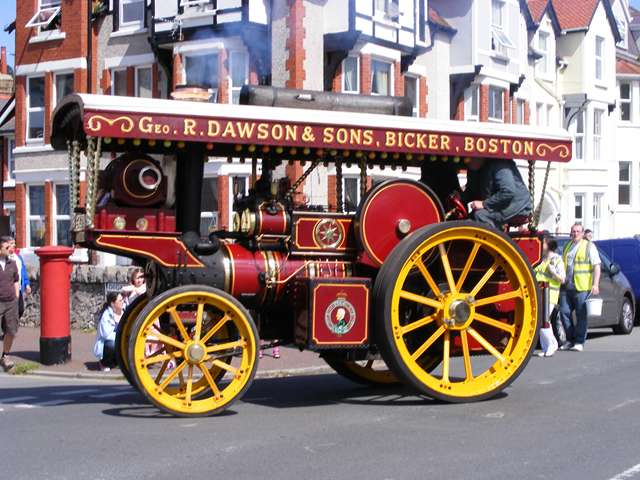 Oh good! That's better! - Dawson's famous Foster Showman's Engines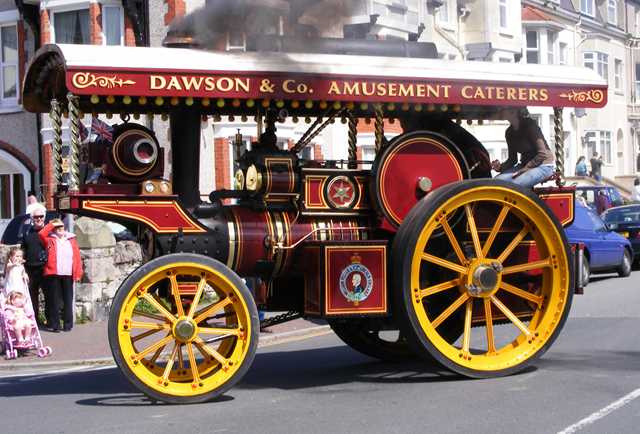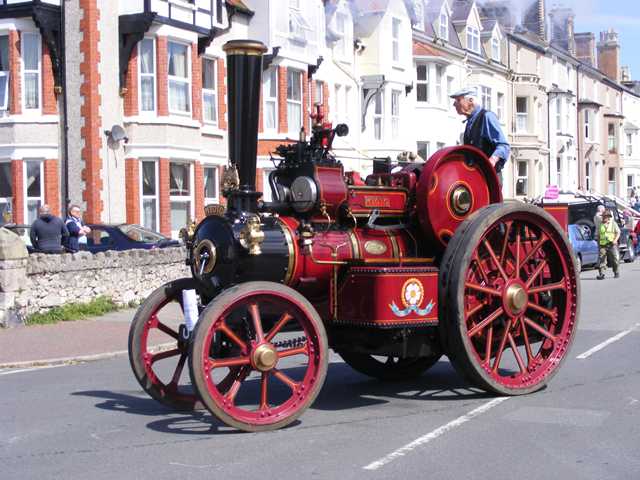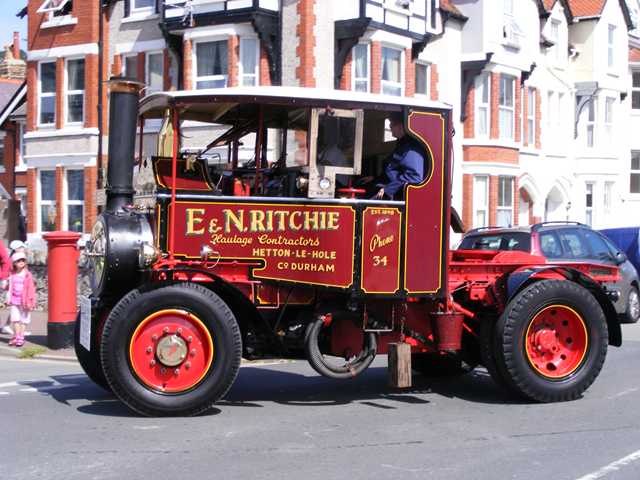 Foden steam road tractor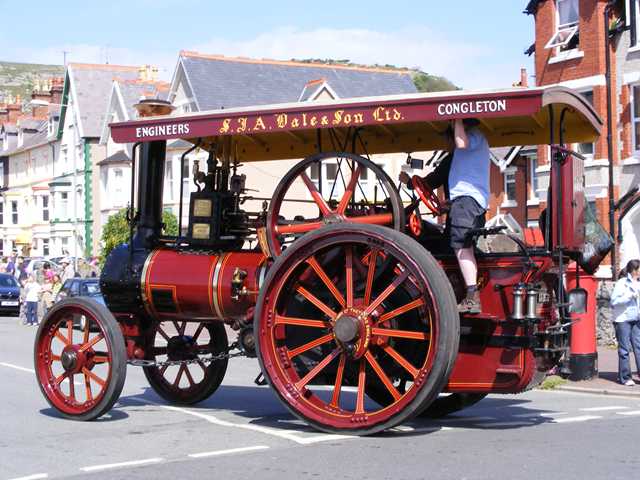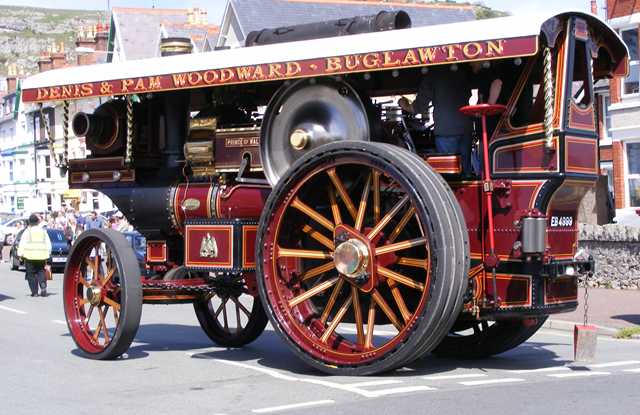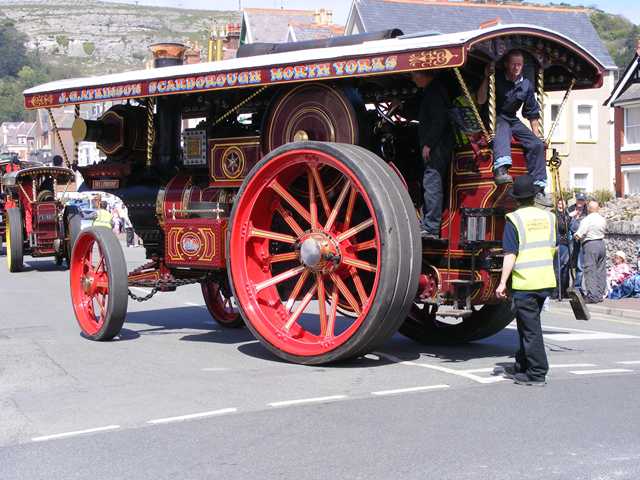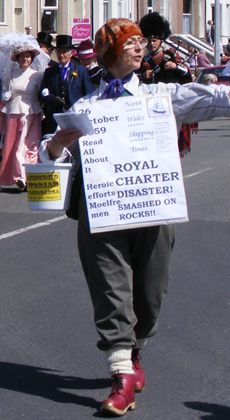 Before you go please read, and see left
In the middle of photographing Saturday's parade an interesting pamphlet was given to me. It is a memorial sonnet recalling the sad loss at sea, off the coast of Anglesey, in 1859 of the "Royal Charter" a 2719 ton steel built steam clipper of 1851 en-route from Australia to Liverpool with about 371 passengers (but designed to carry 600 passengers) and 112 crew on board.
As I photographed her presence
in the Extravaganza Parade,
Miss Charlotte Peters Rock,
a one woman crusade,
charmingly bore down upon me
and thrust into my sticky hand a sonnet grand
- recalling that great loss of yesteryear.
CLICK - THE ROYAL CHARTER

Compilation and photographs ©
2009
Noel Walley
Last updated May 2009


Email: Webmaster