The 2009 VICTORIAN EXTRAVAGANZA
Saturday 2 May - Monday 4 May 2009
The parade on the Promenade

Photographs © 2009 by Lyn Brown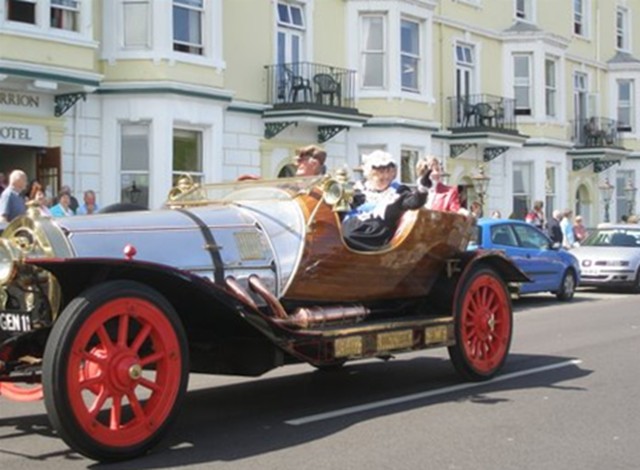 Chitty, Chitty, Bang, Bang ....... arriving on the Promenade.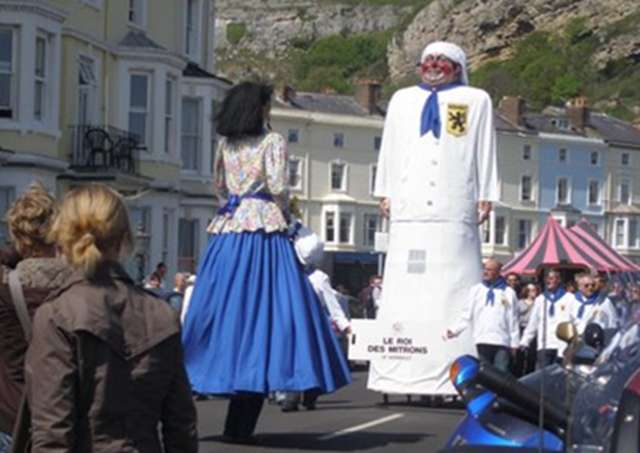 Then, all the way from France, the Wormhout Giant and his Consort ......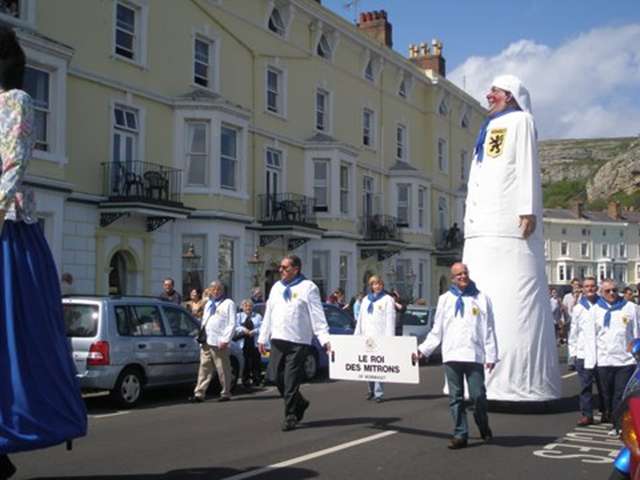 The king of giants, sizing up the seafront hotel accommodation !!!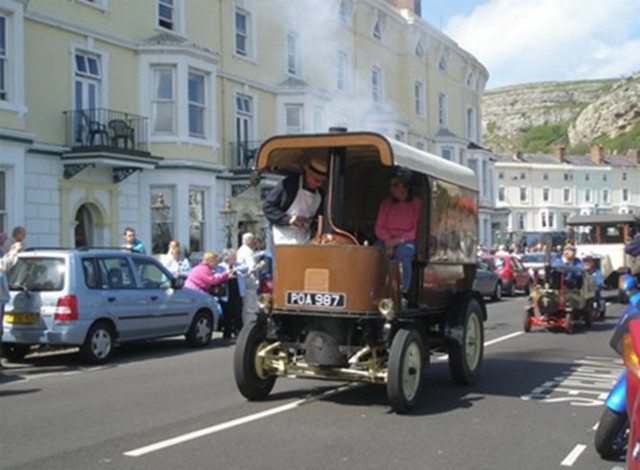 Calder's steam powered
baker's
van - rebuilt in 1973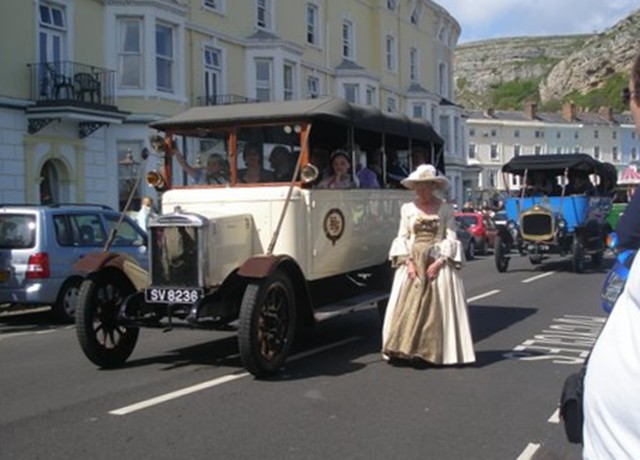 The fine Morris Charabanc of 1926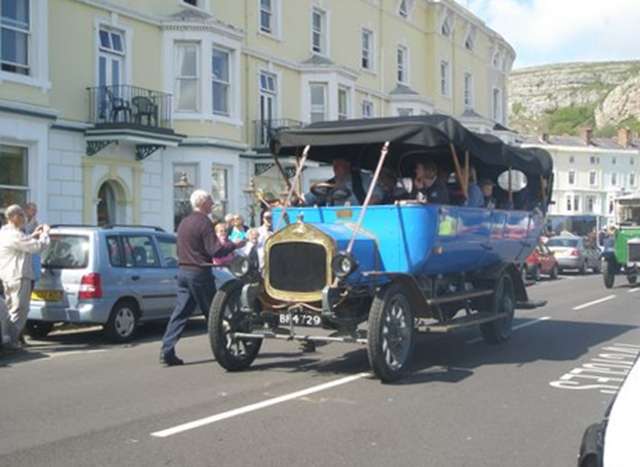 The supurb Albion Charabanc of 1912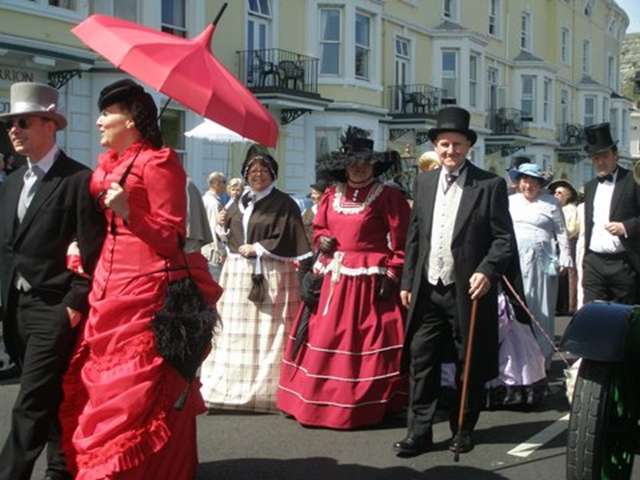 There were no cabs to be had so these poor Vicorian holiday makers had to walk from the station.
Some gentlefolk never walk without their piper in attendance.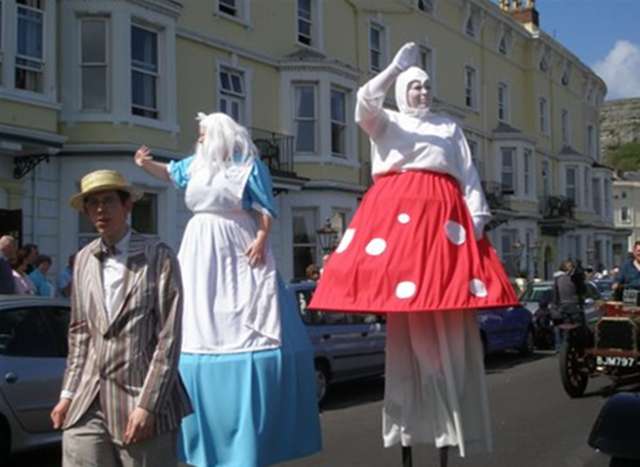 Jolly good stiltwalking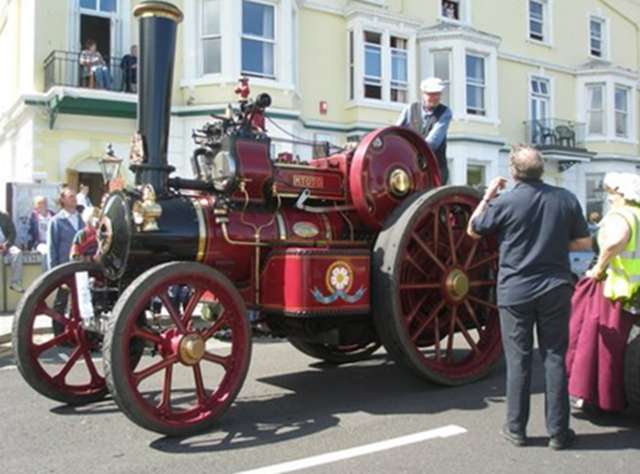 The immaculate Fowler 3 ton tractor "MTOTO" built 1917.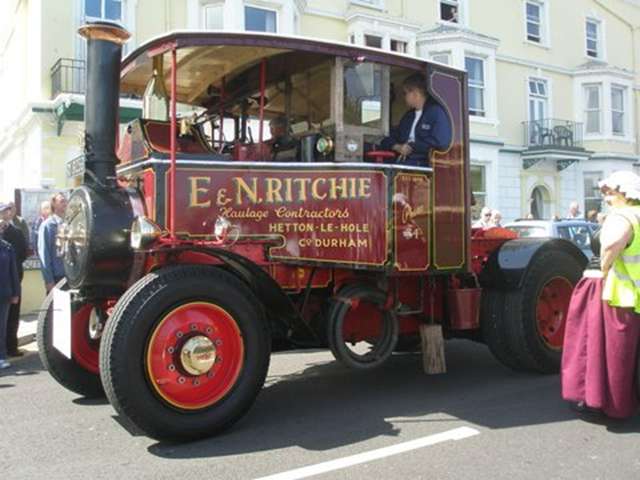 One of the later Foden Steam Wagon's built in 1930.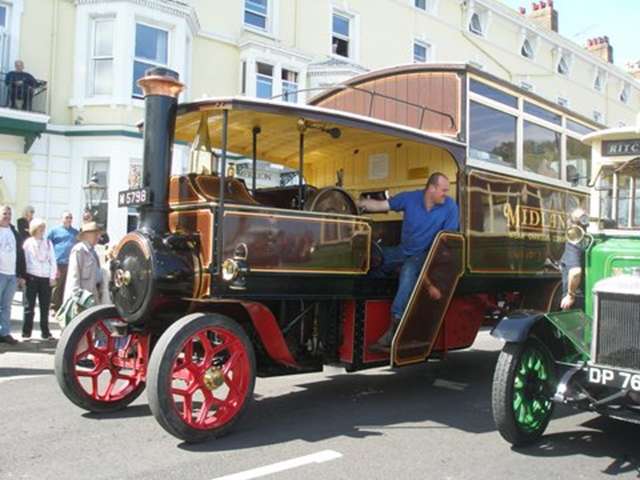 The Foden steam omnibus from Stoke-on-Trent - built at Sandbach Cheshire in 1914.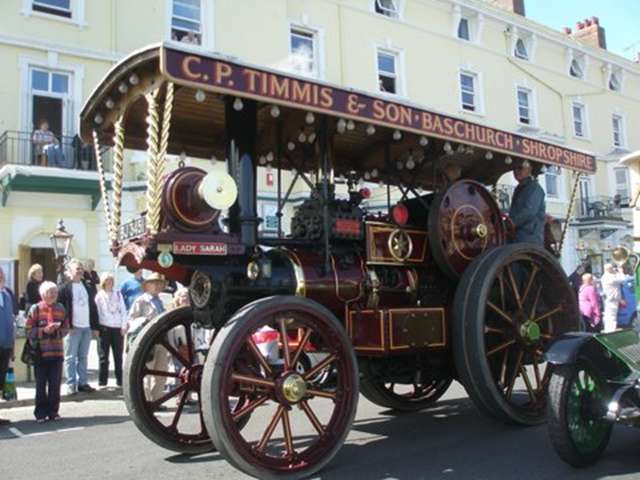 The Garrett Showman's Tractor "Lady Sarah" built 1917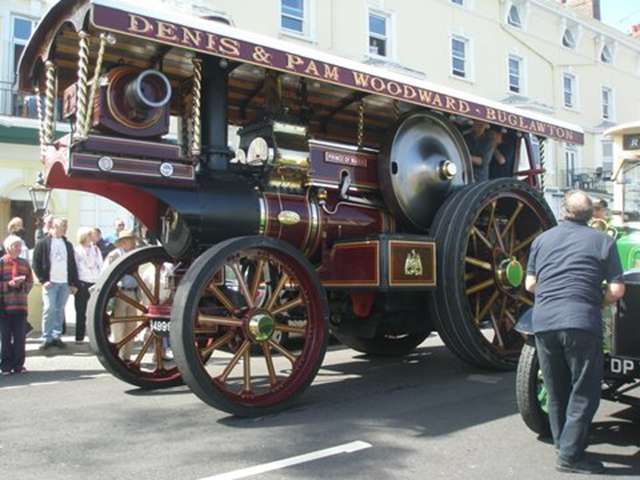 Also built in 1917, the massive Fowler Showman's Road Locomotive "Prince of Wales".
BELOW - MORE EXTRAVAGANCES
on the Seafront Promenade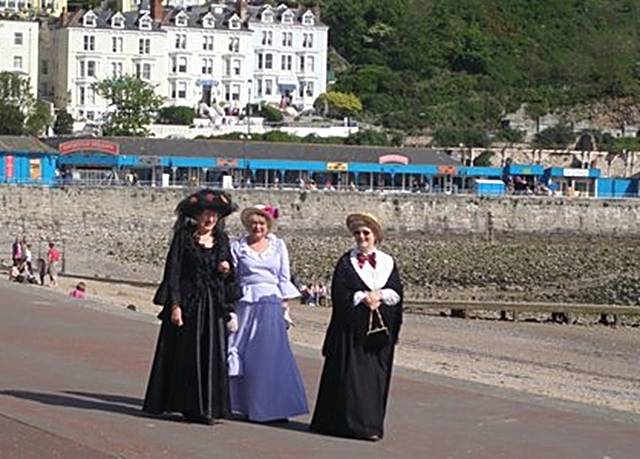 Three Victorian Ladies enjoying the air on the Promenade at Llandudno.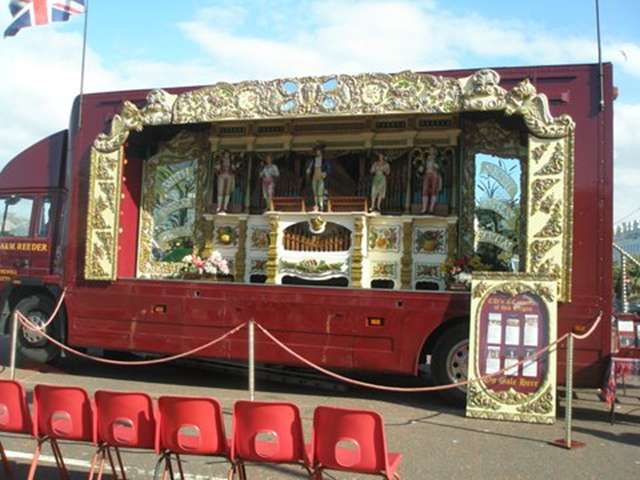 Gavioli 89 Key Organ Built 1897 and mounted on a modern road vehicle
for transport and operation. Seats await the next performance.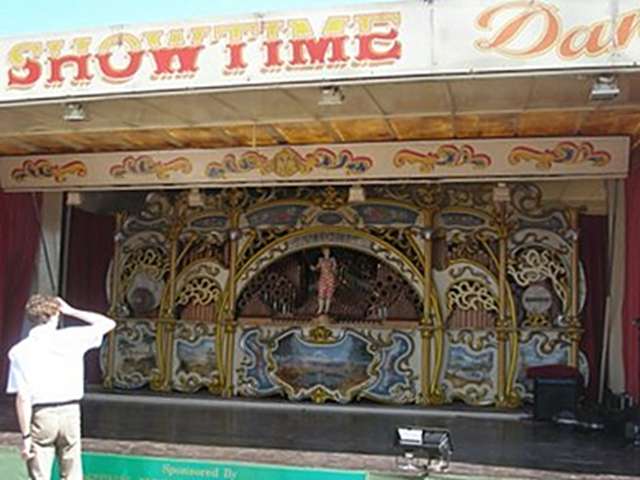 The stage awaits a live performance backed by this fine organ.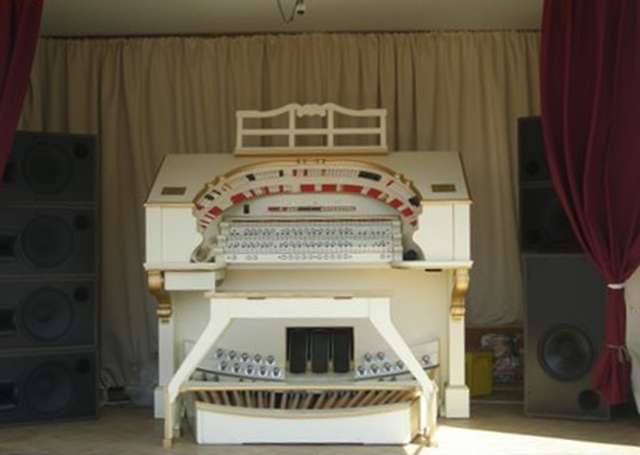 A fine reproduction "theatre" organ.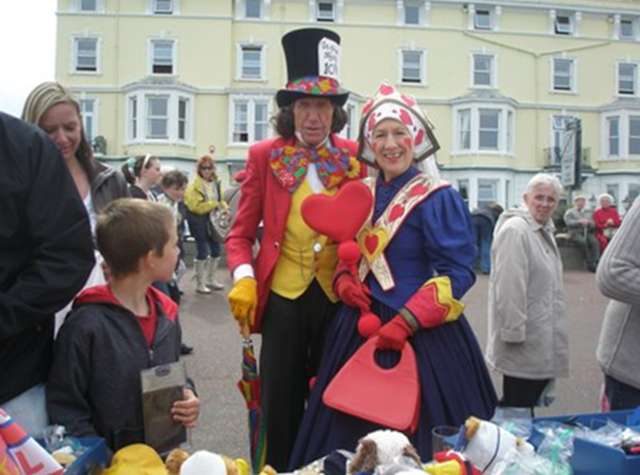 The Queen of Hearts helps the Mad Hatter choose a present for her
at the
RNLI
gift stall on the promenade.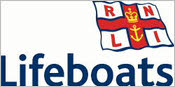 Lyn Brown invites you to visit her RNLI website at:
Llandudno Lifeboat Website
.

Compilation by
Noel Walley
-
Last updated May 2009



Email: Webmaster