[
Llandudno Home
] [
Balmoral Sailing
] [
Bodnant
] [
Caernarfon
] [
Conwy
] [
Deganwy
] [
Llandrillo
] [
Nant Peris]
[

North Wales
]
[Pen-y-Pass] [Sychnant]
WELCOME TO CONWY
Part 2 - Additional Photographs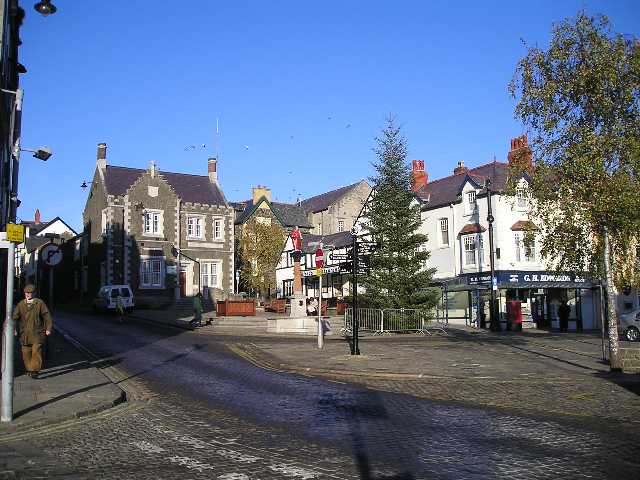 Lancaster Square (with a statue of Llewelyn the Great) at the junction of Rosemary Lane, Rose Hill Street and the Bangor Road with the police station and to Thomas Telford's new gate on the Bangor Road. Upper Gate Street leads to the left of the Bangor Road to the Upper Gate.
Nearby is the Parish Church of St Mary and All Saints with the famous grave
"we are seven"
in the churchyard.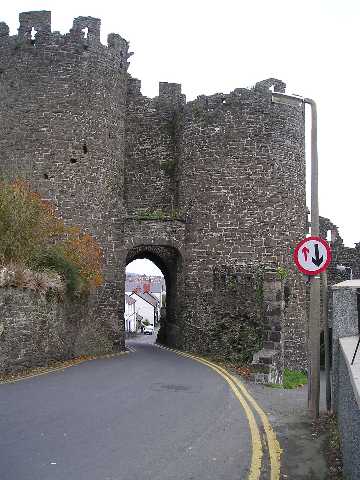 Porth Uchaf, the original Upper Gate is used by the road from Dwygyfylchi via the
Sychnant Pass
and from modern residential streets. It was originally the only entrance to the town on the landward side and was protected by a barbican as well as a ditch, a drawbridge, oak doors and portcullis - all long removed.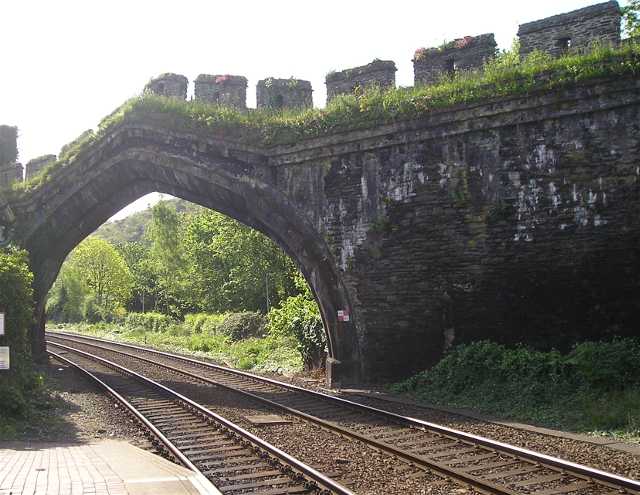 The archway built into the wall in 1848 (thus preserving the wall top continuity)
for the Chester and Holyhead Railway as it enters Conwy station.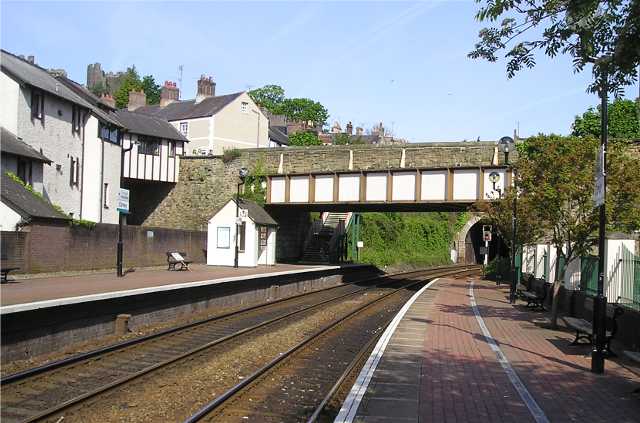 Conwy Station looking west under Rosemary Lane towards Bangor.
A short railway tunnel passes under the wall, which is higher at this point.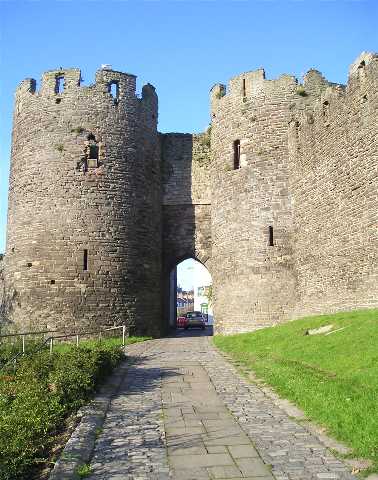 The Mill Gate - this lane led originally to the town mill, which was sited on the River Gyffin.
It now leads under the railway via a tunnel to a long stay car park in the Gyffin valley.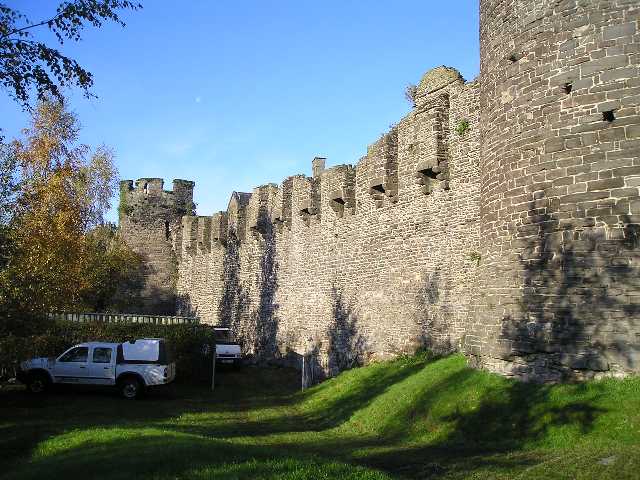 Neville Hortop, chief guide at Conwy Castle, brought the above length of town wall to my notice. In this section of wall between the Mill gate and the tower on the left are twelve projections that protrude beyond the parapet. This fine line of very public privies high on a city wall is quite unique to Conwy and they were built in 1286 at a cost of £15. They are directly behind the medaeval administative headquarters with King Edward's Treasury, the mayor's lodgings and the official record offices - all of which were sacked and torched by Owain Glendwr.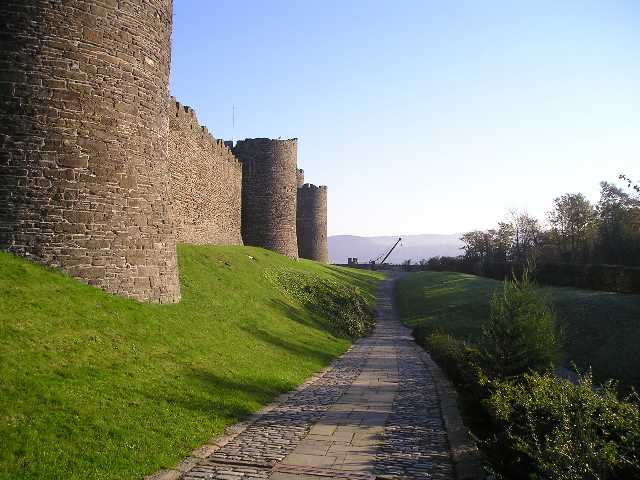 The path from the Mill gate also leads to the Conwy town railway goods yard
- of which only the hand crane remains.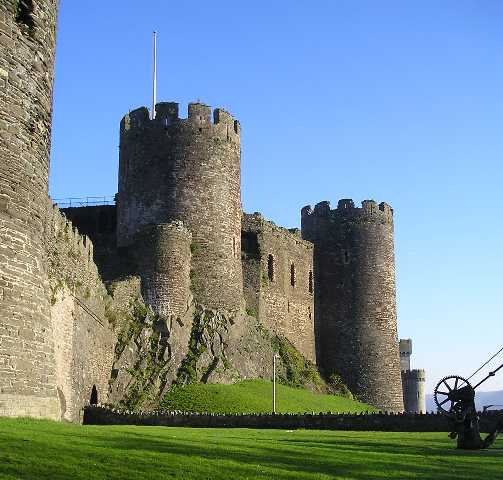 Beyond the Lower Bridge are the powerful southern towers of Conwy Castle.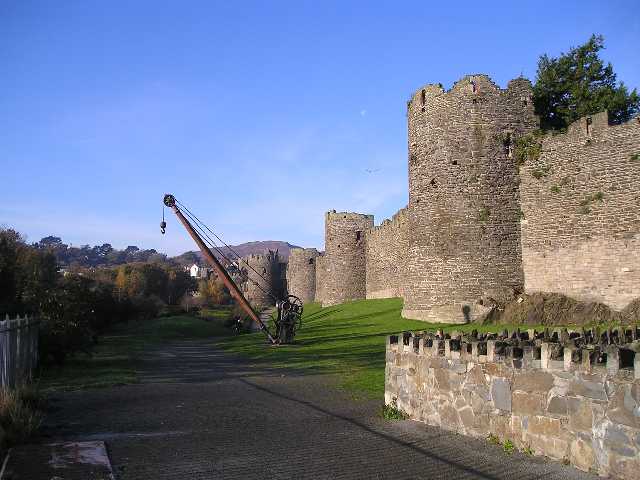 The goods siding came across this bridge over the road below the gate.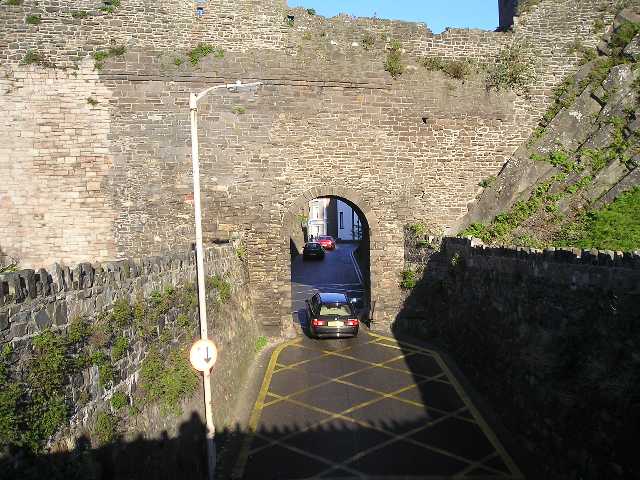 The modern gateway on the Llanwrst Road.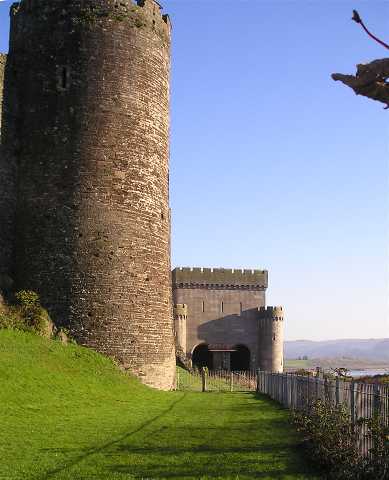 Then passing over the bridge the goods siding made a trailing connection with the Holyhead to London line
just before it enters Robert Stephenson's famous Tubular Bridge over the River Conwy.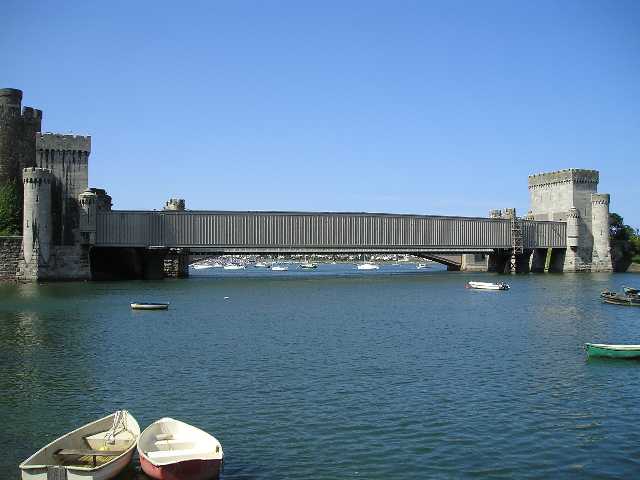 The Conwy Tubular Railway Bridge

The Conwy Estuary beyond the bridges with Deganwy on the far right shore.
PART 3 - MORE CONWY PHOTOGRAPHS IN COURSE OF PREPARATION
CLICK FOR DEGANWY QUAY 2006
Llandudno - The Queen of North Wales Resorts

Photographs © 2004/5 by Noel Walley. Updated December 2008.


Email: Webmaster