[Llandudno Home] [Balmoral Sailing] [Bodnant Page 4] [Caernarfon] [Conwy] [Deganwy] [Llandrillo] [Nant Peris]
[

North Wales
]
[Pen-y-Pass] [Sychnant]
BODNANT IN SEPTEMBER
Photographs taken on my visit from Llandudno on September 8th 2004
Part 2 - The Old Mill and through the Dell to "The Poem"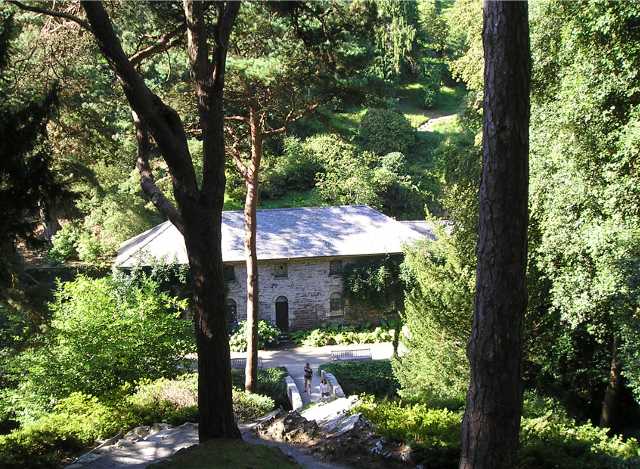 The mill pond and its now idle leat are fed by the River Hiraethlyn, seen below from the bridge and as it ripples through the dell - let the colours and the shapes of nature speak for themselves.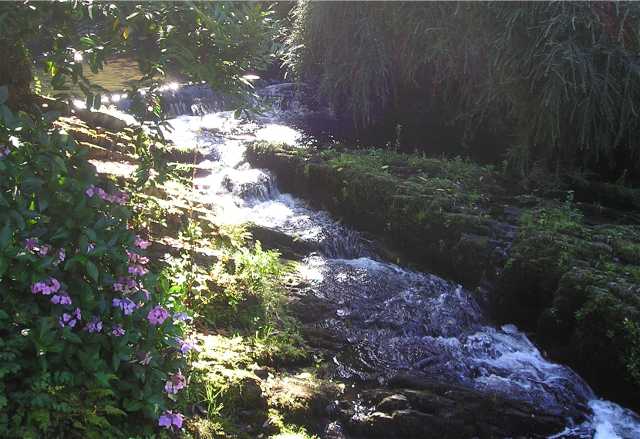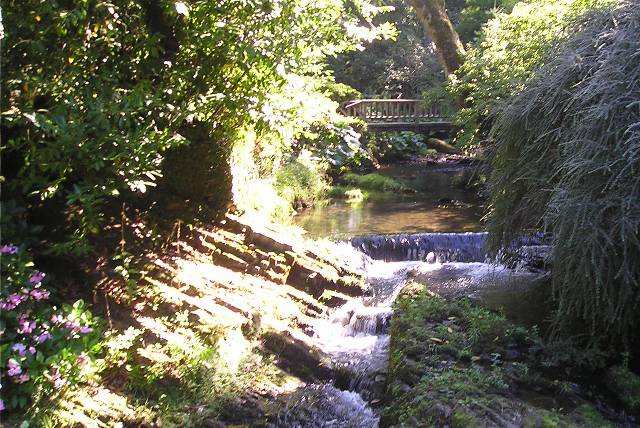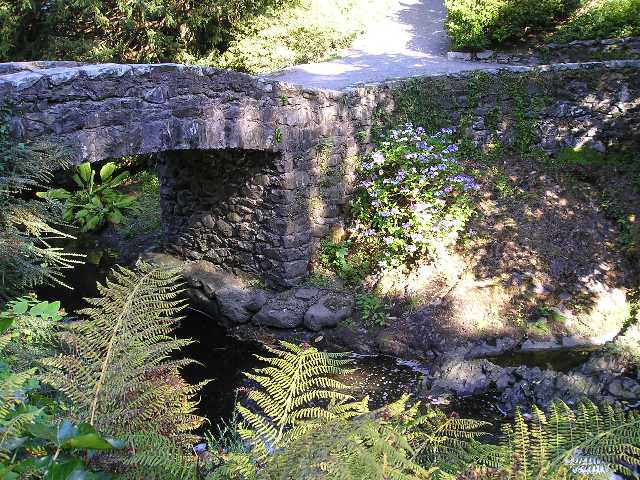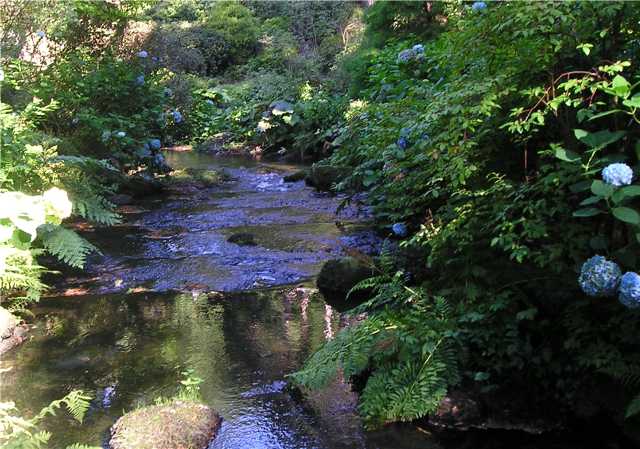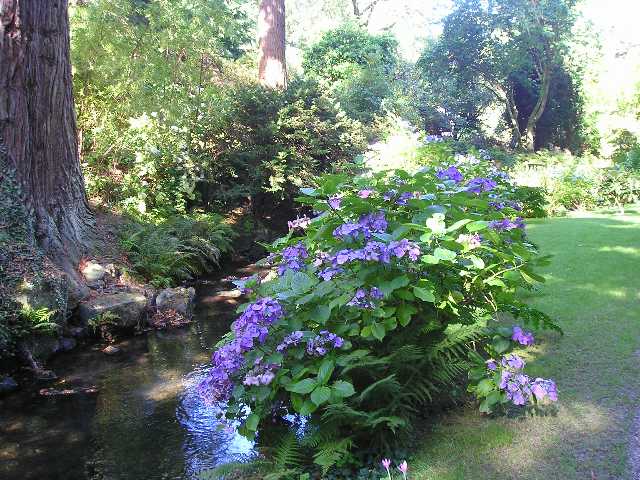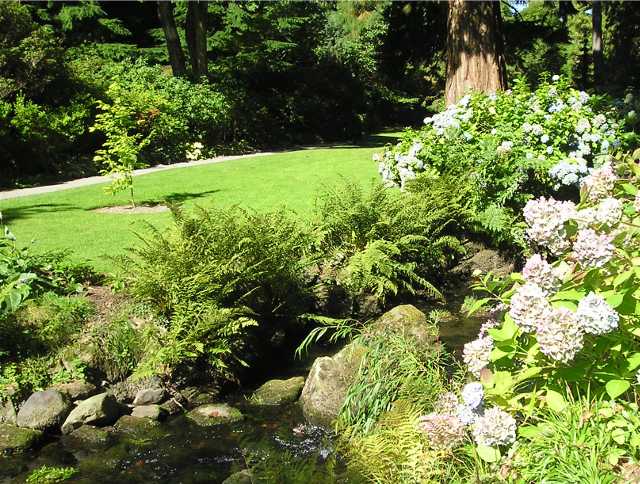 The waters of the river were harnessed by this curved dam below to feed the mill wheel.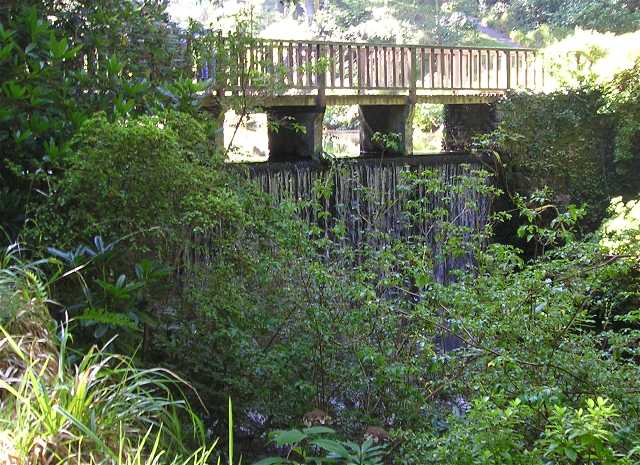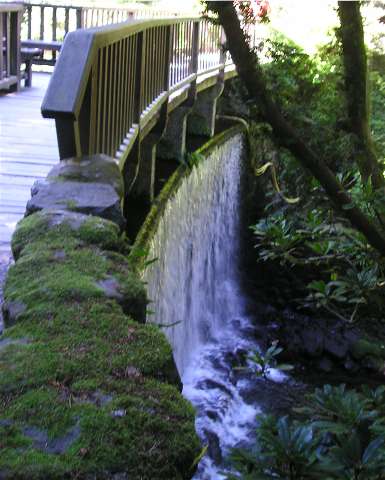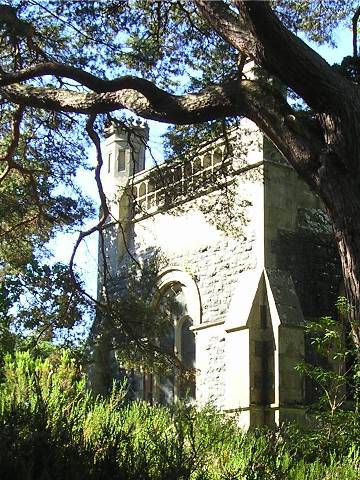 Situated on a rise above the valley floor (and shown here to the left and below) is the family mausoleum built on the instructions of Henry Davis Pochin the founder of the present Bodnant Garden and still used as the family burial place.

It is called 'THE POEM' and proudly bear that name in stone above the entrance door.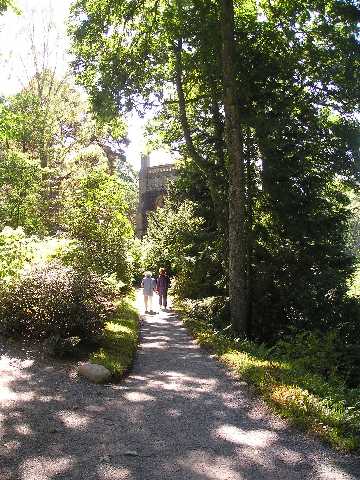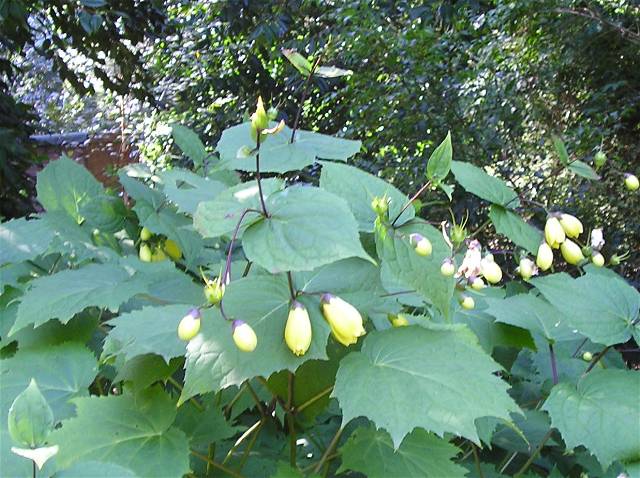 The above is

Kirengeshoma palmata

, a lime-hating herb
native to Korea &
Japan
.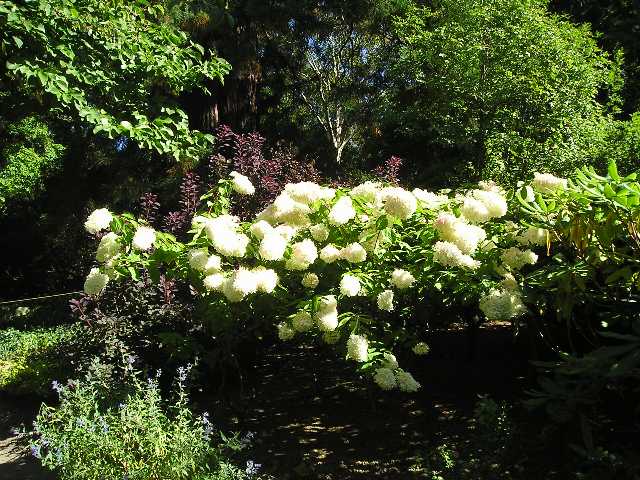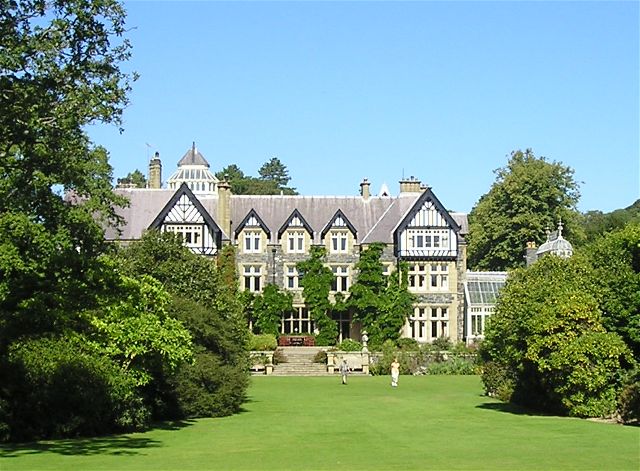 Bodnant Hall and the lawn, seen from the ha-ha that separates them from the parkland beyond.



Click to return to September (Part 1) Visit
Click to return to the May Visit
Click for Late Autumn Colour at Bodnant
Photographs © 2004 by Noel Walley
Email: Webmaster