This is the former Grammar School in Cwlach Street, Llandudno (built in 1837 as a Welsh Chapel)
. The school was run by Dr George Roberts and one of his pupils was William Morris Hughes born in London on 25th September 1862 of Welsh parents. His father was a deacon of the Welsh Baptist Church in London
and worked as a carpenter at The House of Lords at Westminster.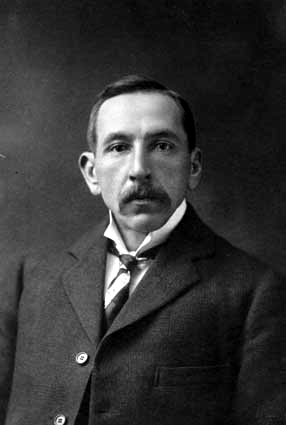 Following the death of his mother, Billy Hughes lived with his aunt at 16 Abbey Road, Llandudno from 1868 until he returned to London and worked as a student teacher at St. Stephen's School Westminster before emigrating in 1884 to Australia where he became a prominent trade union organizer. He was elected to the New South Wales Parliament in 1894 and was a strong supporter of federalism. He was elected to the first National parliament in 1901 as Labour MP for West Sydney.

Hughes was
the longest-serving member of the Australian Parliament, and one of the most colourful figures in Australian political history. Over the course of his 51-year federal parliamentary career, Hughes represented four different electorates and was expelled from three different political parties.
In 1915 Hughes became the seventh Prime Minister of Australia and in 1916 returned to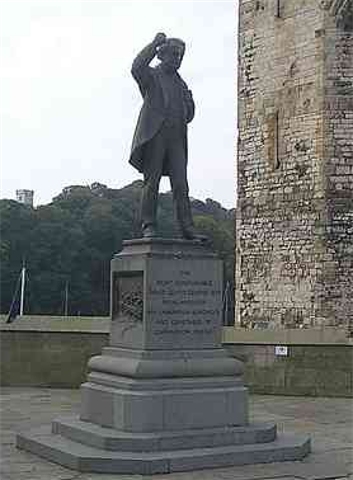 England as a member of Lloyd George's War Cabinet. He found time for a quick visit to his old home and school in Llandudno where he was given a Civic Reception. Later, in 1921, he stayed with his wife for a few days at St George's Hotel in Llandudno before going on to Caernarfon to unveil this statue of Lloyd George in the Castle Square, Caernarfon:

He remained active in Australian Politics until his death on 28th October 1952. He was given a State Funeral in Australia.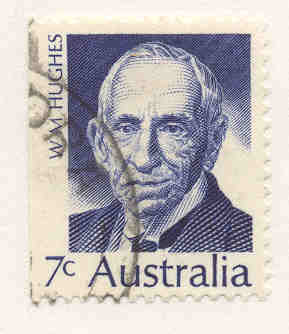 Billy Hughes was commemorated on an Australian postage stamp in 1972.
HOME - Llandudno the Queen of North Wales Resorts
Last updated December 2008