The writer travelled on the above train from Llandudno. Don't be put off by these brash new air-conditioned trains now running every hour between Llandudno and Manchester, they are surprisingly comfortable and whisk you to Chester in about an hour. True, the station at Chester is fifteen minutes level walking to the centre of this ancient Roman city, but there is a
free bus from the Railway Station
to Eastgate Street
every six minutes
throughout the day - just show your train ticket to the driver.
Eastgate Street and Northgate Street intersect at the Cross (Saint Peter's church) with Watergate Street and Bridge Street and thus define the street plan that has remained basically unchanged since Roman times.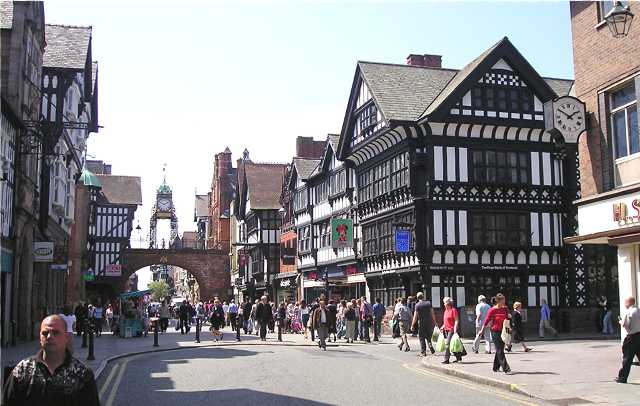 Chester is one of those charmed places, a walled city. The wall can be walked upon, throughout its length, mostly in complete and tranquil safety (just in one or two places at the side of a quiet road) and it is truly an excellent vantage point from which to observe this ancient city. Come with me and start from Eastgate, that Chester landmark with the clock that everybody knows. Take the narrow inclined path to the left of the arch as you view it in the photograph below: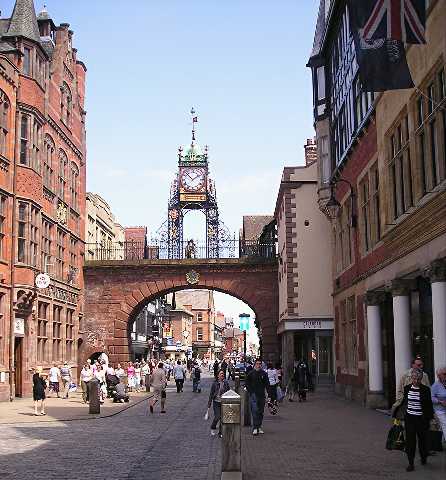 The present walls are medieval and were built in most places on the foundations of the original Roman walls. Throughout the medieval period and afterwards down to the nineteenth century the walls were maintained by public officials called Murengers. After a few hundred yards of leisurely walking on the wall (with fine views to the left of Chester Cathedral) we come to the Phoenix Tower also called King Charles's Tower, This and other towers featured significantly in the defence of Chester for the Royalists during the long siege by Oliver Cromwell's roundheads: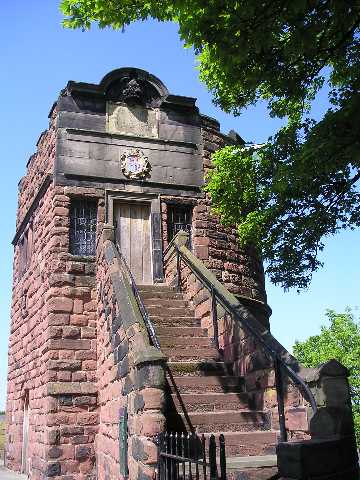 Just a little further and the city wall has cottages along its parapet and the Ellesmere Canal is at its base.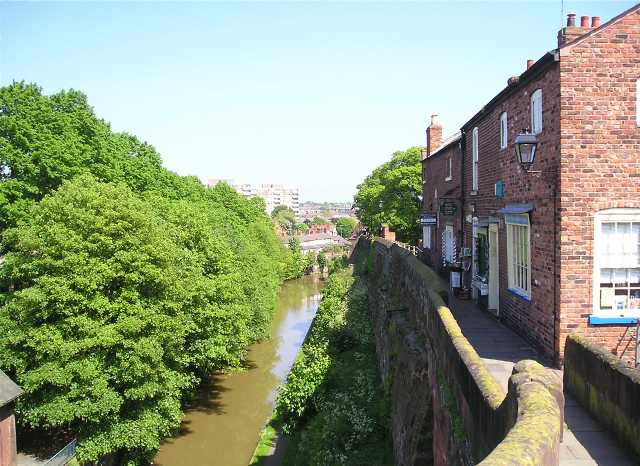 It is here that the wall crosses Northgate Street and that in turn crosses the canal.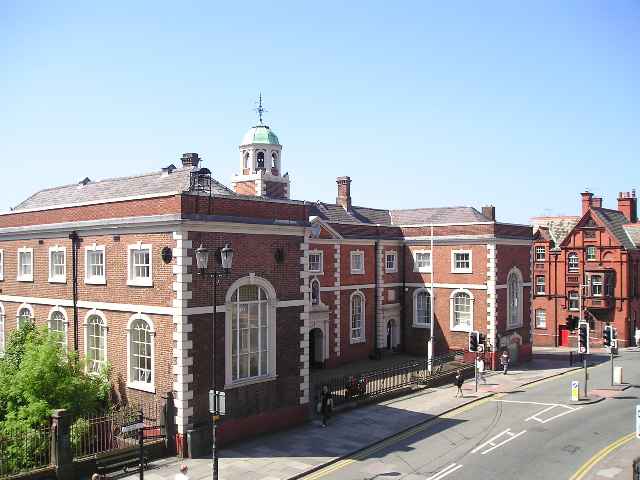 There on Northgate stands the former Bluecoat School built in 1717.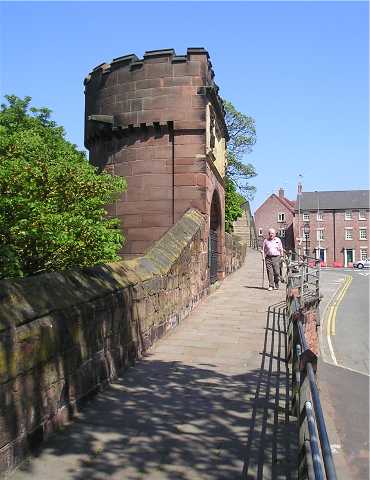 Our walk along the walls continues and here it passes the Goblin Tower or Pemberton's Parlour, a former defensive tower that originally straddled the pavement and was cut in half during the restoration of the walls in the time of Queen Anne.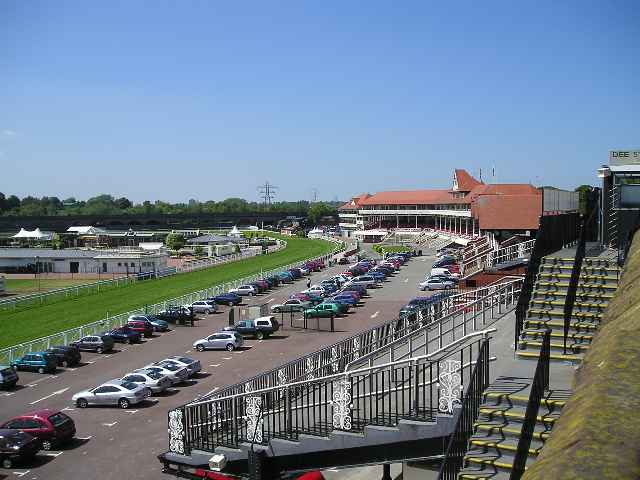 Just outside the walls is the Chester Racecourse and on race days the walls offer a vantage point for the lucky few,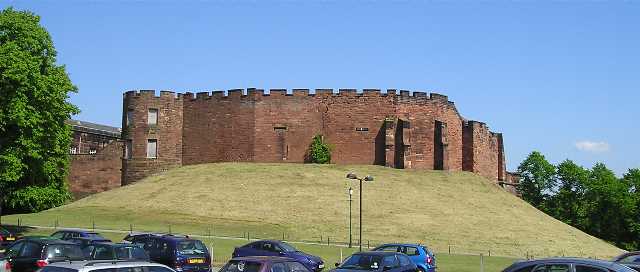 Chester Castle was built by William of Normandy on the site of the earlier Anglo-Saxon castle and was the seat of the Earl of Chester and centre of government for the County Palatine. The extensive site includes the Shire Hall, the Courts, the county offices and the barracks of the Cheshire Regiment.

Click this link to go to Part 2 of the Chester Visit
Visit Chester compiled by Noel Walley. Last updated December 2008.
Photographs © 2004 by Noel Walley
Email: Webmaster