A
MANDA
B
ROWN

M.C.S.P:, S.R.P:, B.A. (Hons)


Chartered and State Registered

Physiotherapist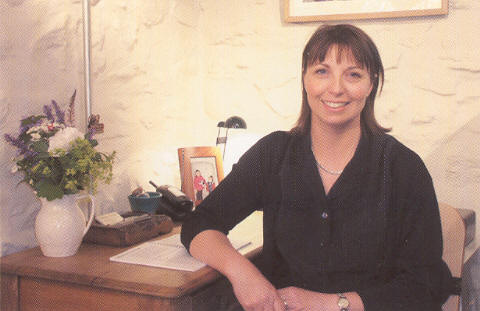 Amanda Brown

Crows Nest Farm
Sychnant Pass Road
Conwy LL32 8AZ

Telephone - Appointments 01492 582410

Physiotherapy can help!

Are you suffering from aches, pains or an injury?

If so, physiotherapy can help.

Amanda Brown has practised physiotherapy for over 15 years.

Amanda works part-time at the local NHS hospital in Colwyn Bay and
she has a Private Practice Clinic where she also practices acupuncture.

Her clinic is located
at Crow's Nest Farm set in beautiful
and calming surroundings on the Sychnant Pass in Conwy.
Crow's Nest Farm is convenient for Llandudno, Colwyn Bay,
Penmaenmawr, Llanfairfechan and the Conwy Valley.
The "physio" clinic is equipped with the most up to date equipment and technology
to ensure that you get the right treatment whatever your condition.
Amanda
Brown will assess and tailor a treatment
to suit your problem and prevent recurrence.
At Crow's Nest you will always find a friendly and efficient service.
For an appointment please telephone
Amanda
on 01492 582410.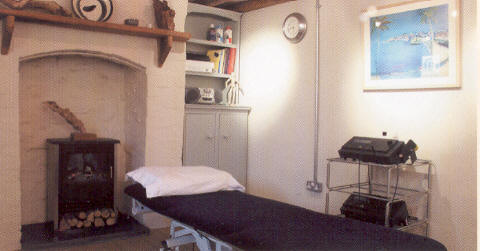 Physiotherapy can help with all these:


Chronic back and neck pain
Whip lash injuries

Sports injuries
Leg pain and sciatica
Painful conditions such as arthritis
Work related injuries
Stress incontinence and women's health
Stiff joints and weak muscles

Treatments may include:

Personal exercise programme
Mobilisation of joints to reduce stiffness and pain
Sports and therapeutic massage
Electrotherapy to speed up healing
Specific muscle training
Pilates and core stability
Postural education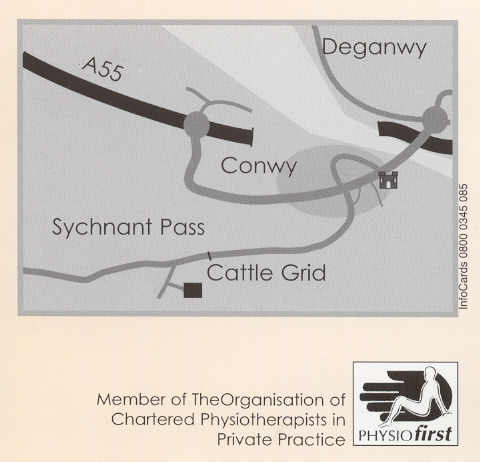 Amanda Brown

Crows Nest Farm
Sychnant Pass Road
Conwy LL32 8AZ

Telephone - Appointments 01492 582410



Look out for this view on the left when coming from Conwy: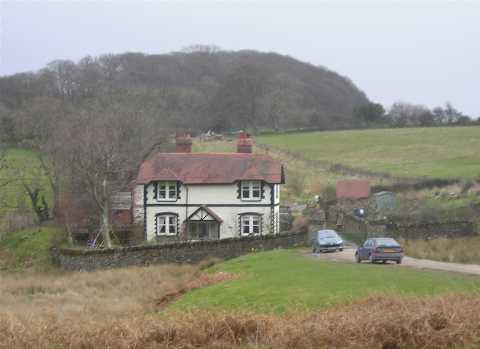 Crows Nest Farm