The Orkneys and the Castle of Mey

Photographs ©
2007 by
Dennis Hayes



Lambholm Orkney - Camp 60 - for Italian Prisoners in World War 2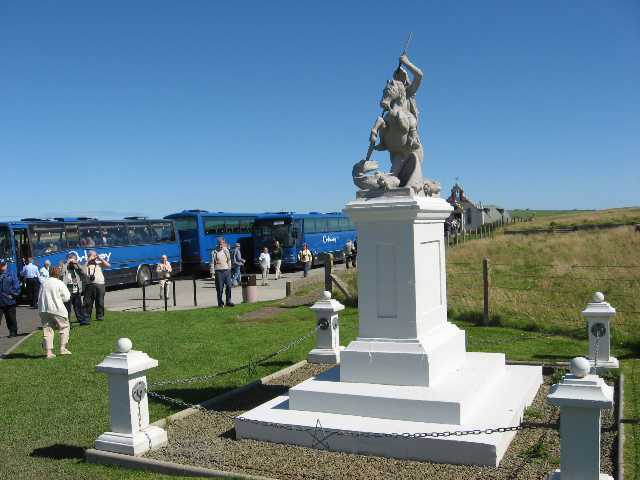 Statue of Saint George slaying the dragon
moulded in concrete by
Domenico Chiocchetti an Italian POW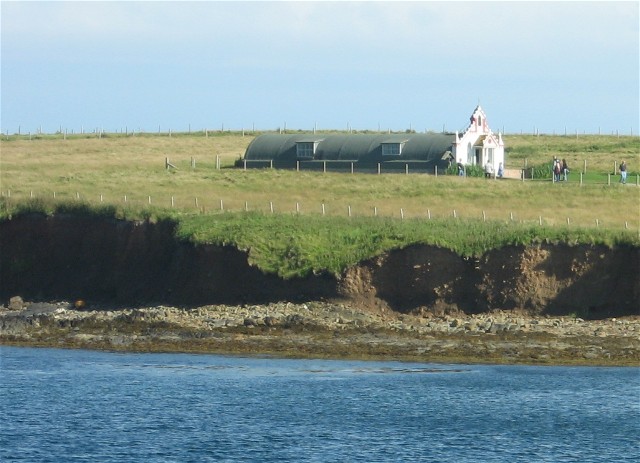 The chapel of Saint Mary of the Olives on the island of Lambholm
built within two nissen huts and decorated by the same
Italian prisoner of war
Domenico Chiocchetti.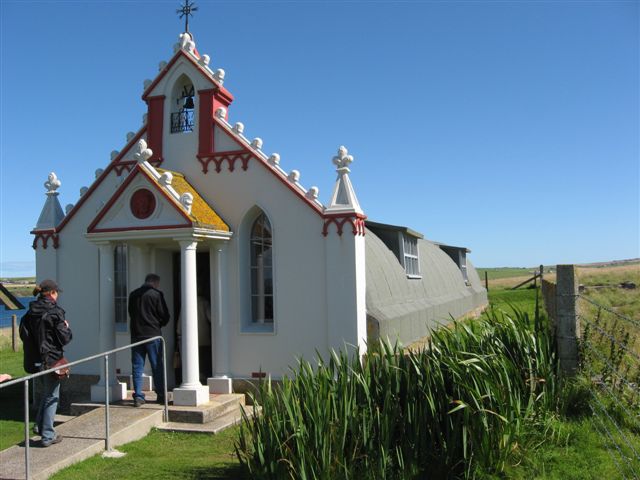 The Italian Chapel on Orkney - built by Prisoners of War
The roundel over the door contains the head of Christ modelled in concrete.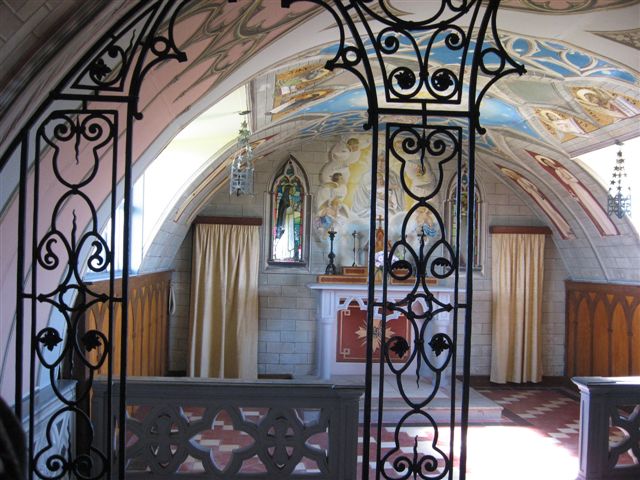 In the Sanctuary, communion rails and altar fashioned in concrete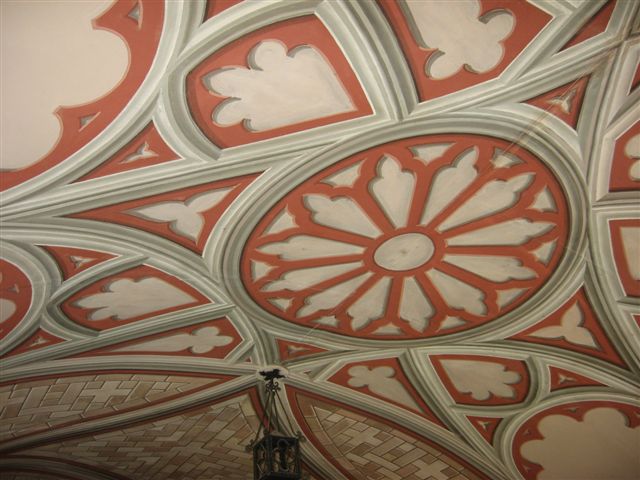 The chapel ceiling (entirely painted)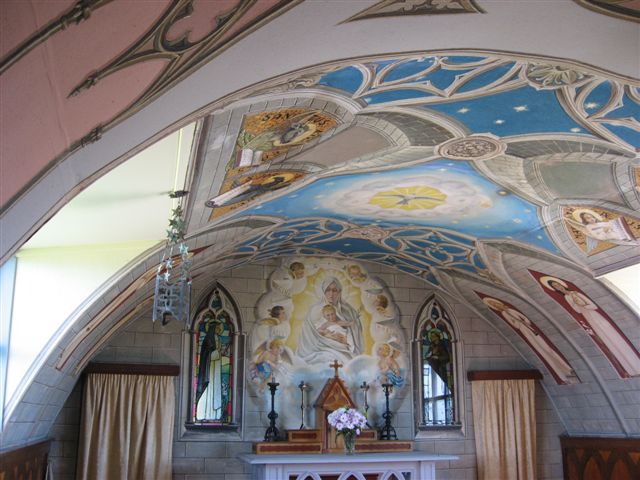 The Sanctuary reredos, tabernacle and ceiling
the two windows depict Saint Catherine of Siena and Saint Francis of Assisi.
The painting of the reredos is inspired by the
Madonna of the Olives,
by the 19th Century Italian artist Nicolo Barabina.
In this version, the infant Jesus holds out an olive branch.
Kirkwall - Saint Magnus Cathedral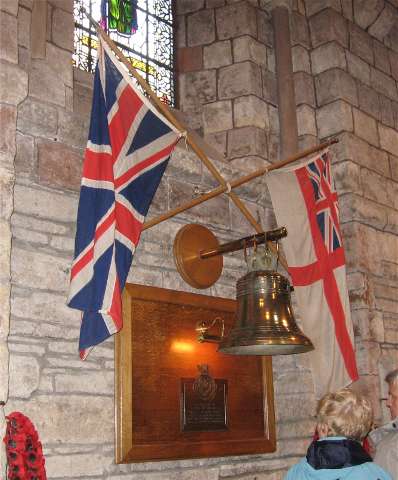 The Bell of HMS Royal Oak sunk by a German U-boat in Scapa Flow in 1939
it was this act and the need for workers to strengthen the sea defences that
led to the establishment of Camp 60 and the employment of the prisoners on the
construction of the causeway as a blockade.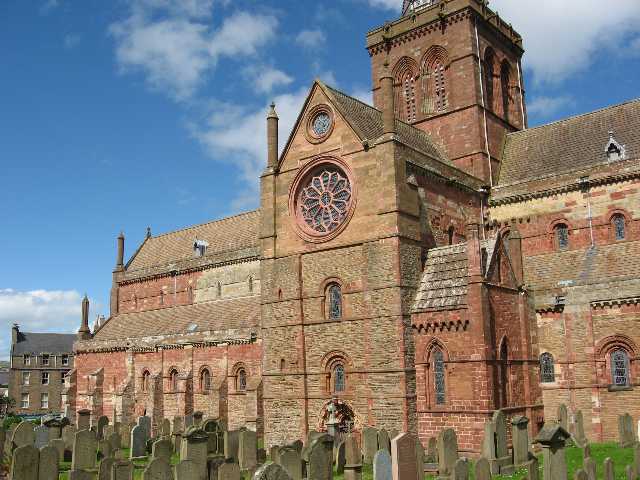 The great Minster of Saint Magnus the Martyr at Kirkwall in Orkney.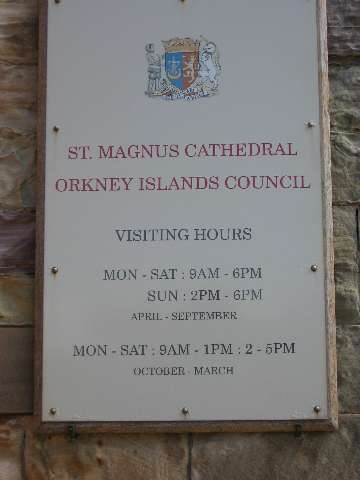 Although formerly a cathedral it is no longer the seat of a bishop
belonging to the established presbyterian Church of Scotland.
Skara Brae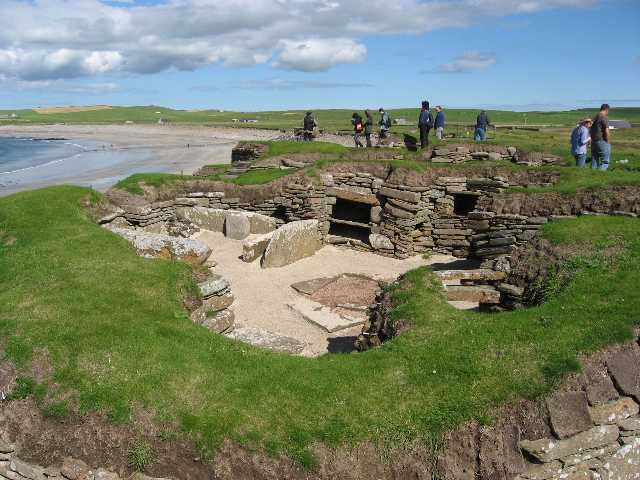 Skara Brae is a large Neolithic settlement, located on the Bay of Skaill on the west coast of mainland Orkney. It is a cluster of ten stone houses, and was occupied from roughly 3100-2500BC. The high level of preservation has gained it UNESCO World Heritage Site status. It is Europe's most complete Neolithic village.
The Castle of Mey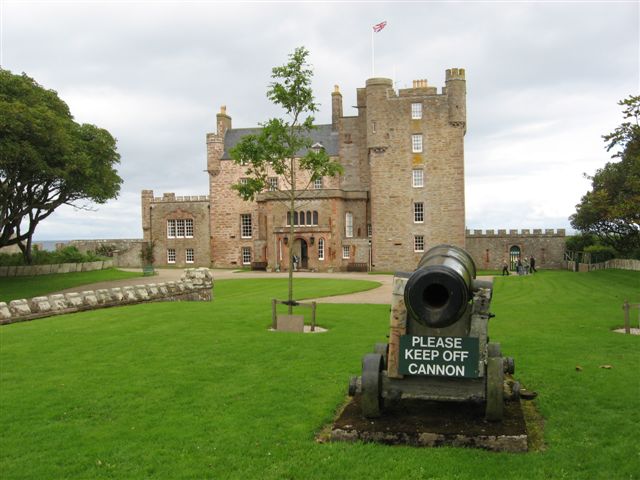 The Most Northerly Castle on the Scottish Mainland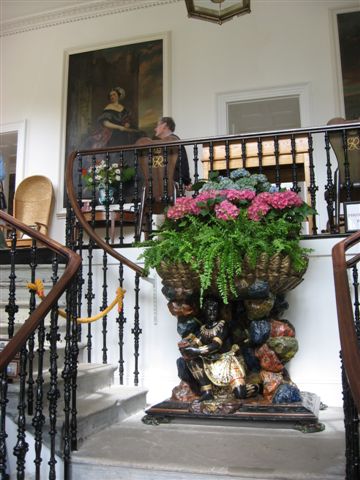 The castle was the Scottish holiday home of H.M. Queen Elizabeth, the Queen Mother.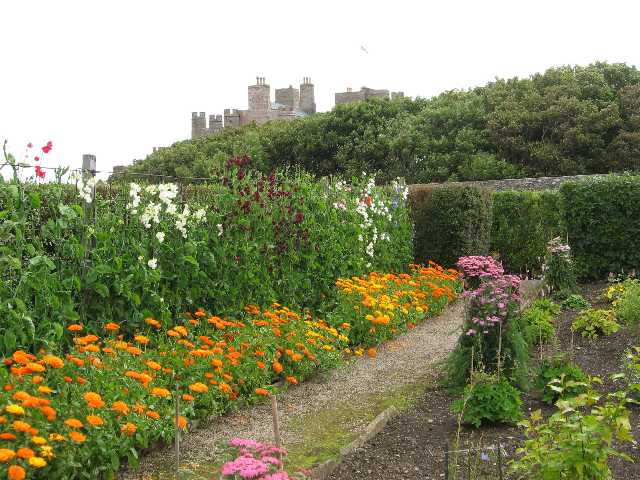 At the Castle of Mey the Gardens attract as much attention as the Castle itself.
The Queen Mother loved her gardens. The high walls providing shelter from the winds.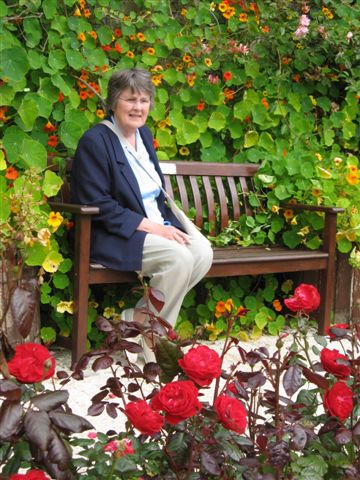 In the Garden at the Castle of Mey


Canisbay Church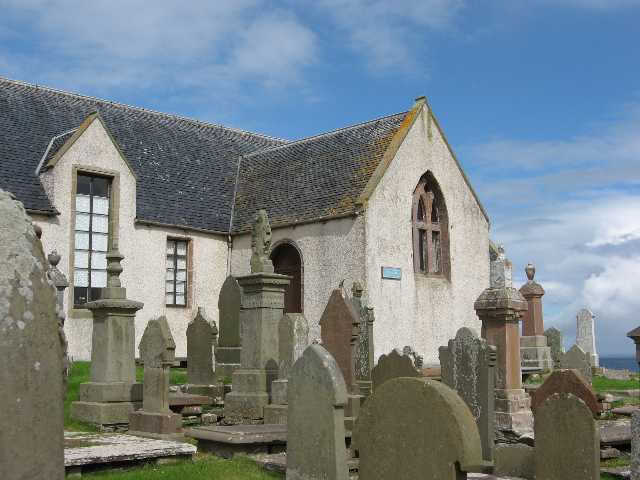 Canisbay Church - roughly half way between Castle of Mey and John O' Groats.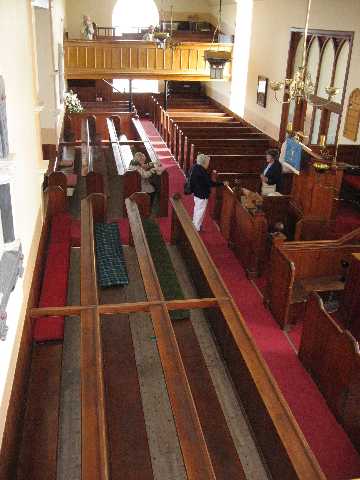 At the Scottish church reformation, the interior was reordered
to give maximum eye contact between preacher and congregation.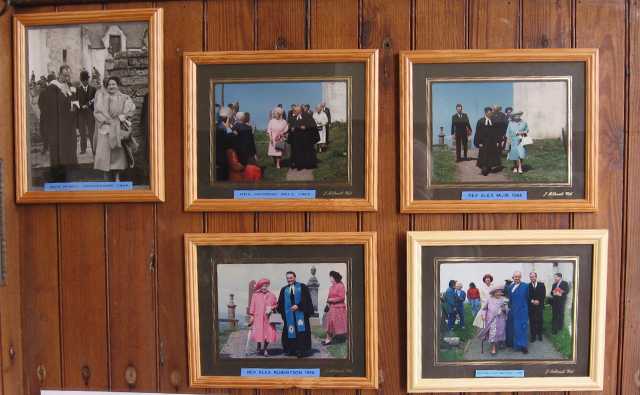 Photographs in the church porch recalling the visits
to
Canisbay over the years
of HM Queen Elizabeth The Queen Mother.
Visit Llandudno
Email: Webmaster