LLANDUDNO VICTORIAN EXTRAVAGANZA OFFICIAL WEBSITE
Click the above link for official contact details, daily timetables for parades etc.
Special events: Queen of the May, Town Criers' Competition etc.
LLANDUDNO TRANSPORT FESTIVAL - BODAFON FIELDS
Click the above link for official contact details, timetables for special events etc.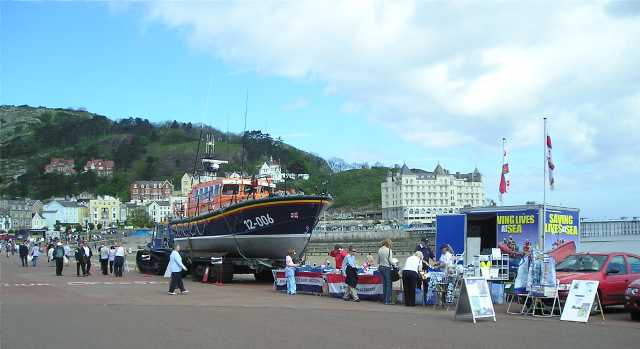 LLANDUDNO RNLI LIFEBOAT
Click the above link for the comprehensive Llandudno Lifeboat website.
The lifeboat is usually on display on the promenade during the Extravaganza.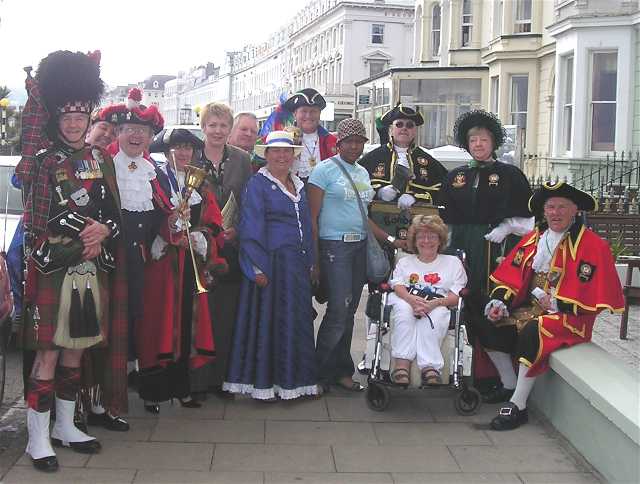 Visiting Town Criers outside their hotel in 2005.
LLANDUDNO TOWN COUNCIL
LLANDUDNO VERY BEST LOCAL LINKS
Useful links to many other Llandudno websites.
Lots More PhotogrAPHS:

LLANDUDNO EXTRAVAGANZA 2008
and from previous years:
Llandudno Extravaganza 2007
Llandudno Extravaganza 2006
Llandudno Extravaganza 2005
Llandudno Extravaganza 2004

Llandudno Extravaganza 2003
Llandudno
Extravaganza 2002
Want to know more about
'Chitty Chitty Bang Bang'
the car, not the film? Click the link.
Also, well worth a look:
The Penny Farthing Times
Click the link.
Places to visit from Llandudno

Llandudno Great Orme Tramway
.