The 2008 VICTORIAN EXTRAVAGANZA
Saturday 3 May - Monday 5 May 2008
click the links:

The saturday parade (a 3 part report)
the BANK HOLIDAY MONDAY
parade (4 Parts)
Llandudno Transport Festival at Bodafon Fields


below: all the fun of the fair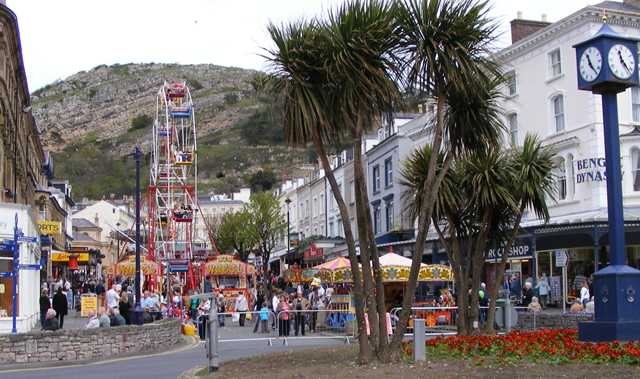 Upper Mostyn Street and the big wheel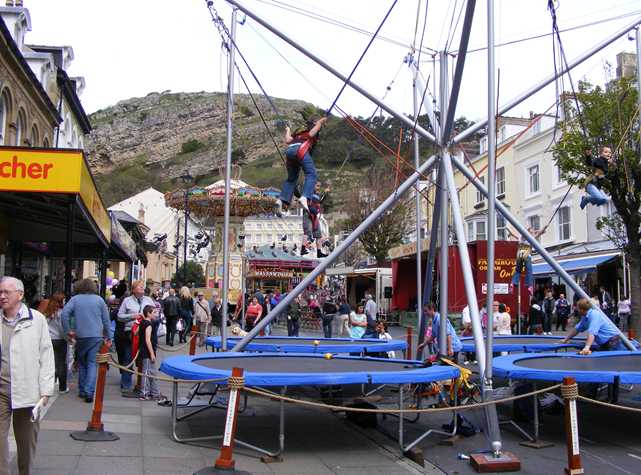 Children in mid-air on a trampoline with bungey ropes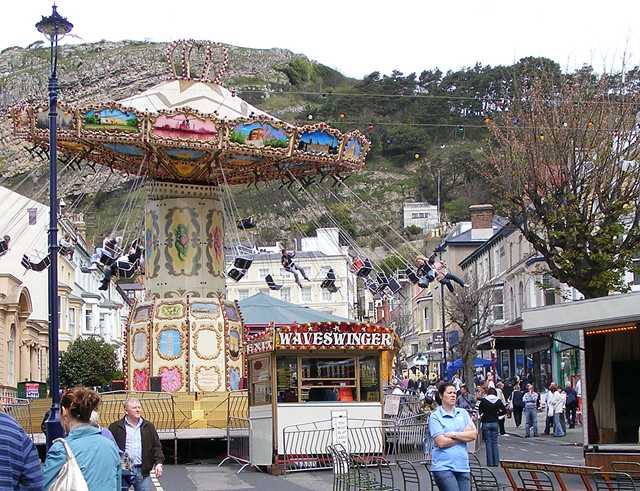 The waves winger proved very popular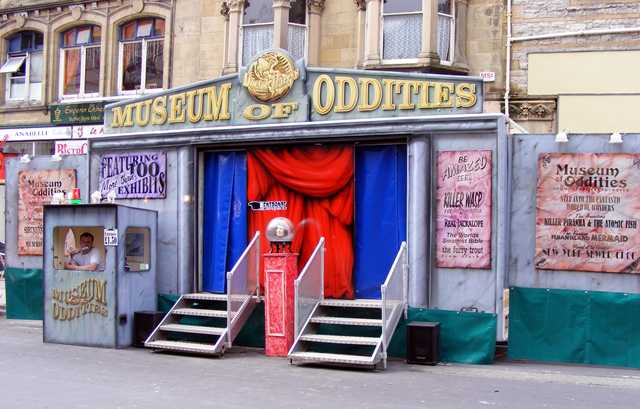 The Victorians would queue up to visit a museum of oddities!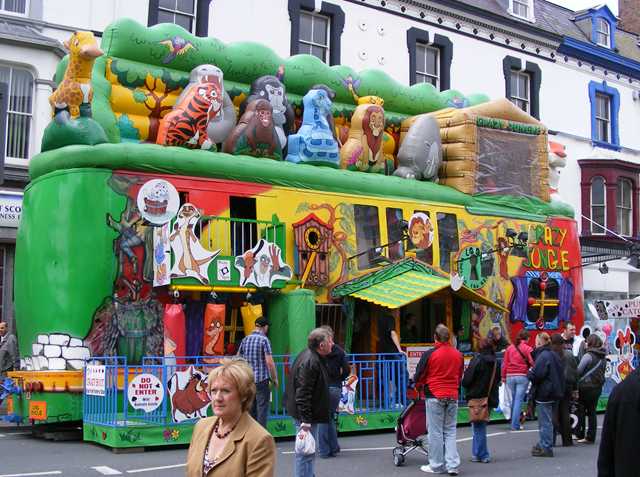 A variation on the bouncy castle theme.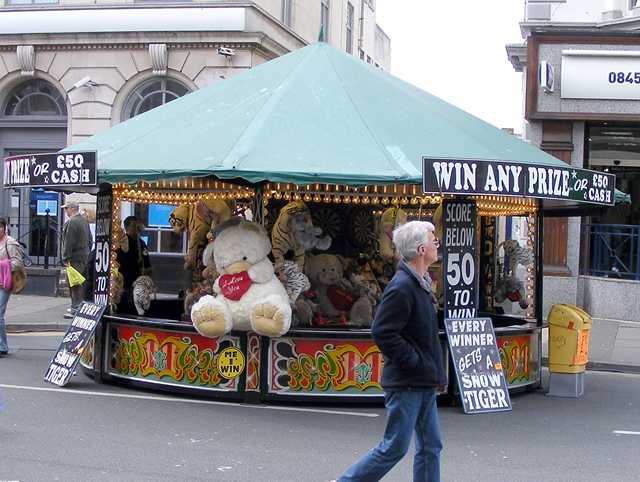 Prizes for everybody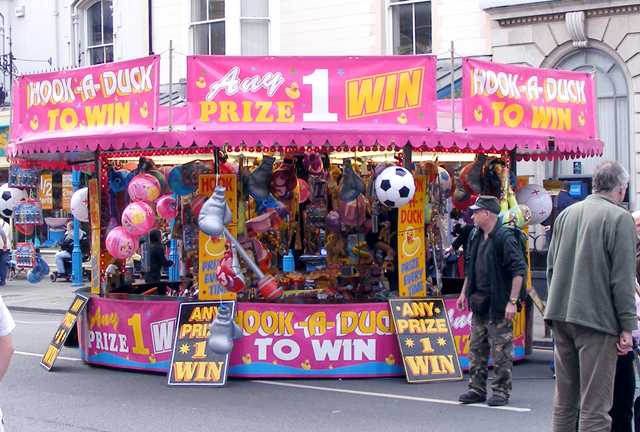 Hook a duck and take your pick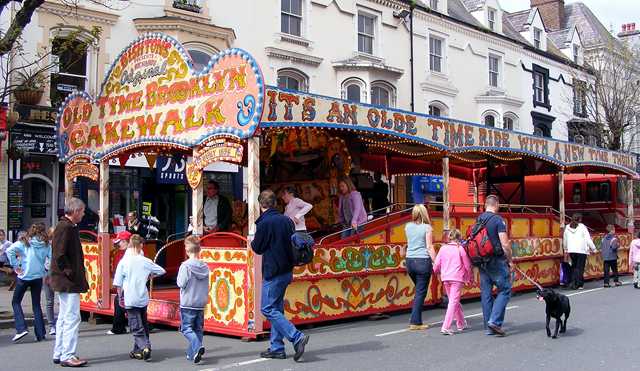 The Brooklyn Old Tyme Cakewalk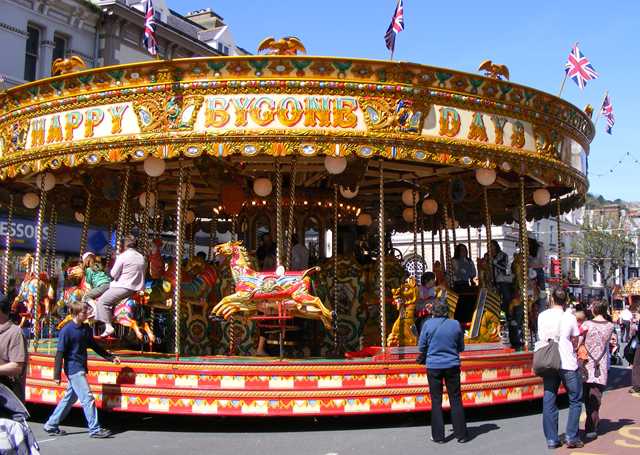 Its great to have these great steam roundabouts to remind us of our youth,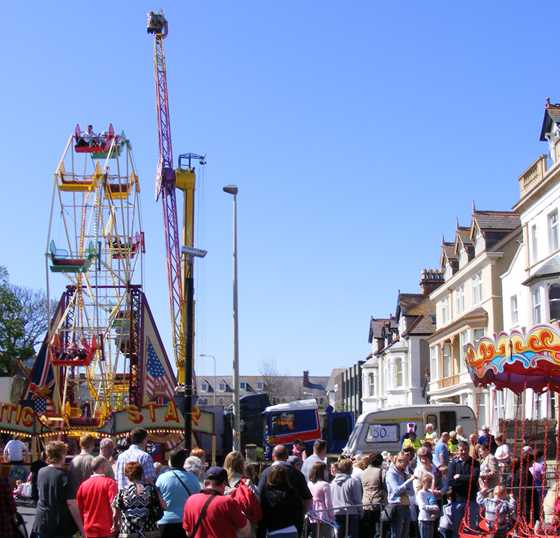 High Above Trinity Square - for fun!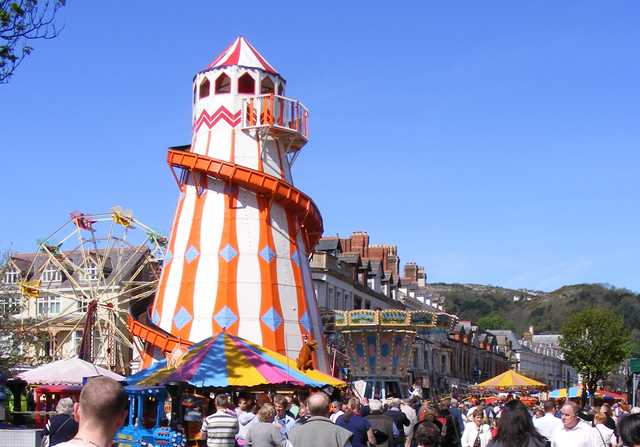 The extravaganza would not be the same without the helter skelter.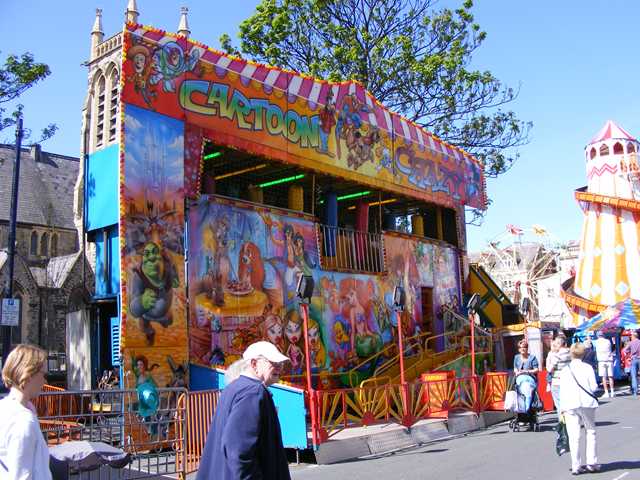 what can it be?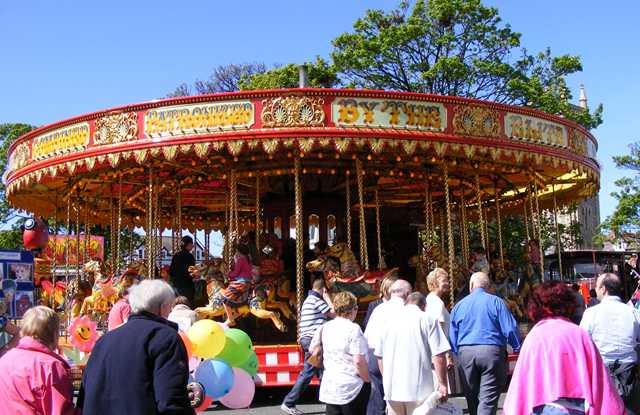 The Great Steam Roundabouts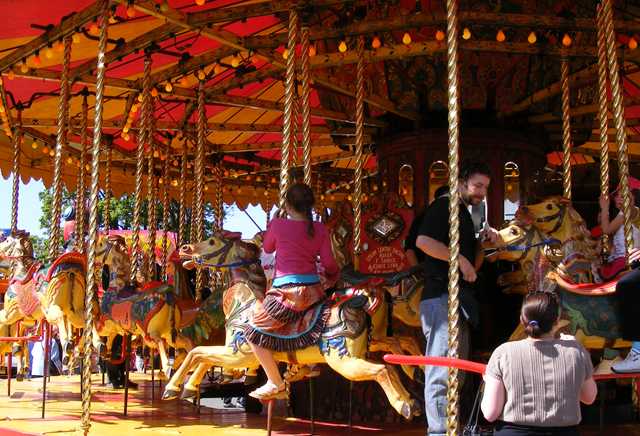 The detail, the colour, the wonder of it all
A wonderful face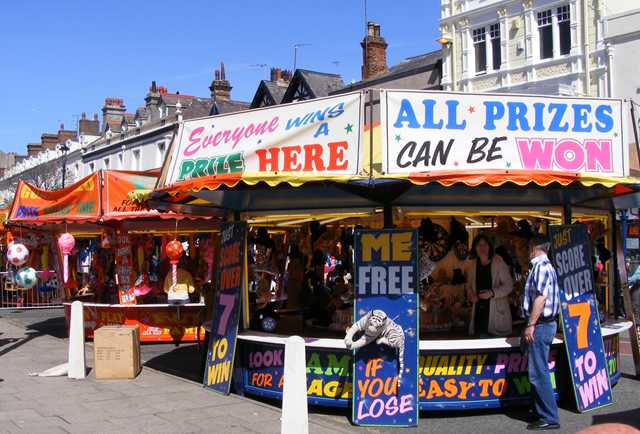 A prize for everyone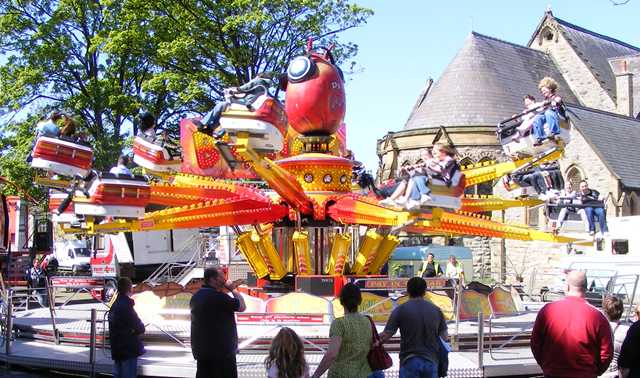 Up and down in quick succession goes the giant octopus!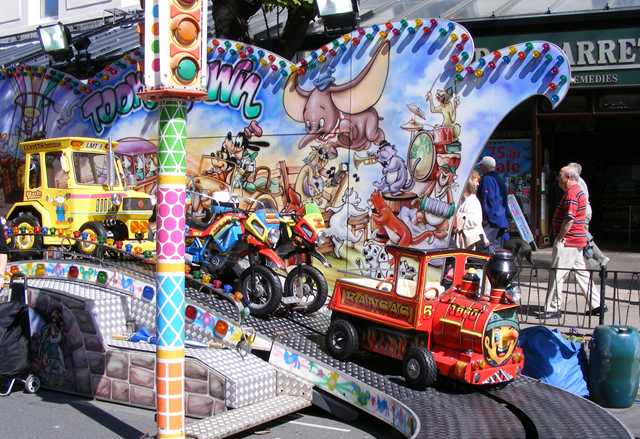 Round and round on the toddlers ride - O so colourful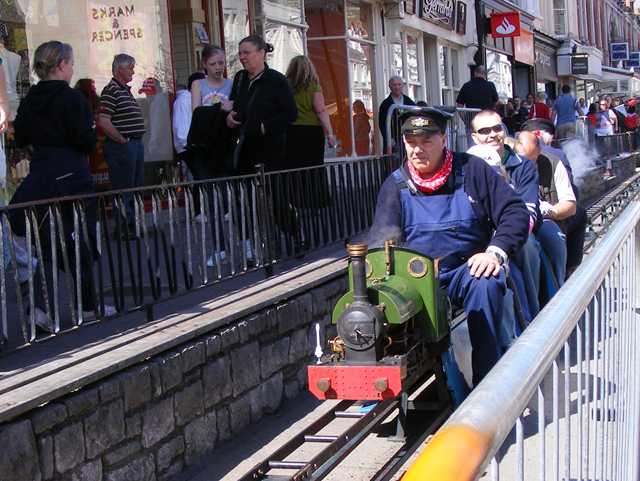 The North Wales Model Engineers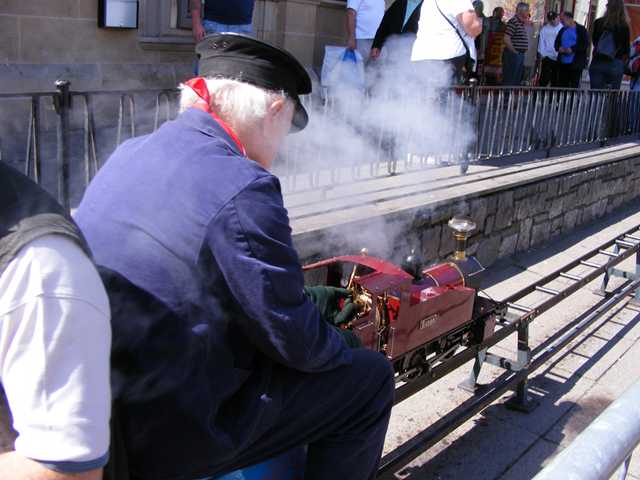 The best of model railways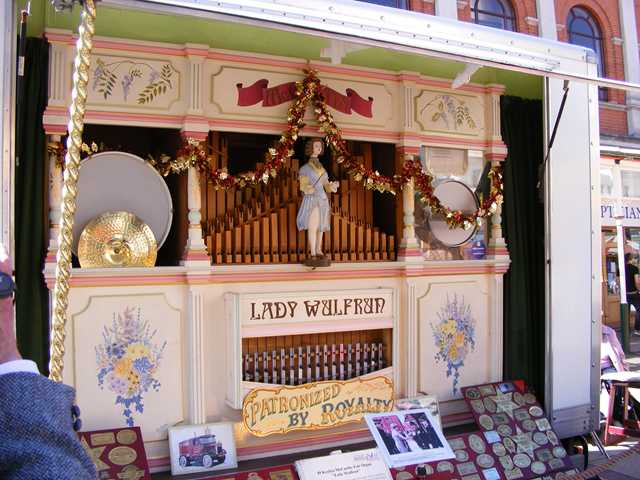 McCarthy Fairground Organ 49 keyless "Lady Wulfrun" built 1990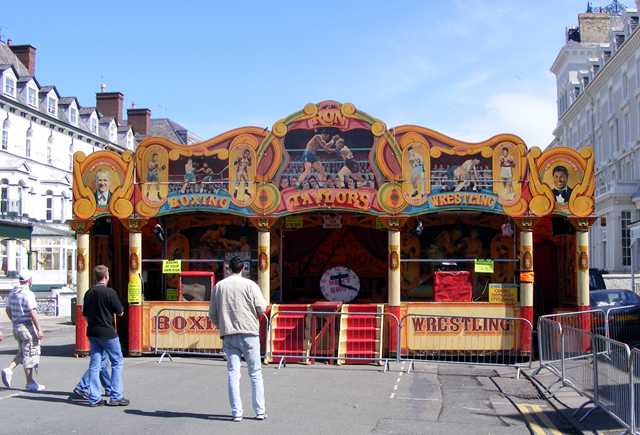 Fisticuffs - the boxing booth is back!
Ron Taylor's Excelsior Pavilion, the sole survivor of 150 years of carnival pugilism.
A showman for more than 60 years, Ron inherited the booth, started in Wales in 1861
by his family and travelled the country with his show until 2002. On his death in 2006
aged 95 he left the booth to his grandsons who now continue the touring tradition.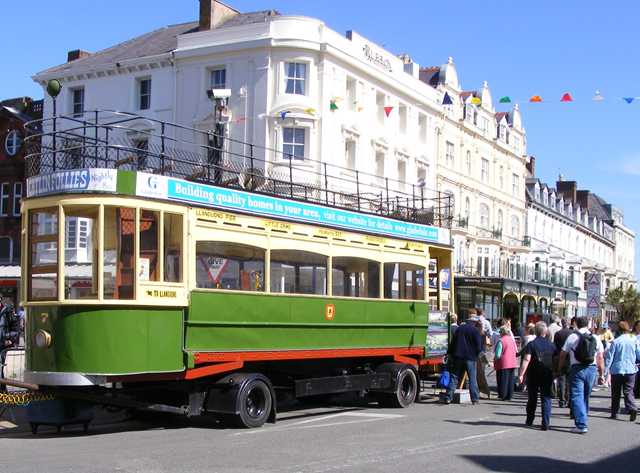 The Llandudno and Colwyn Bay Tramway Society proudly display their replica tram.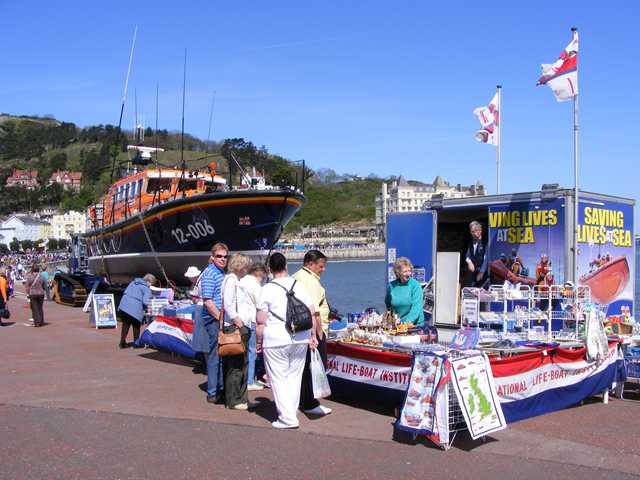 On the promenade on a fine calm sunny Bank Holiday Monday,
the Llandudno Lifeboat volunteers offer all manner of souvenirs for sale ......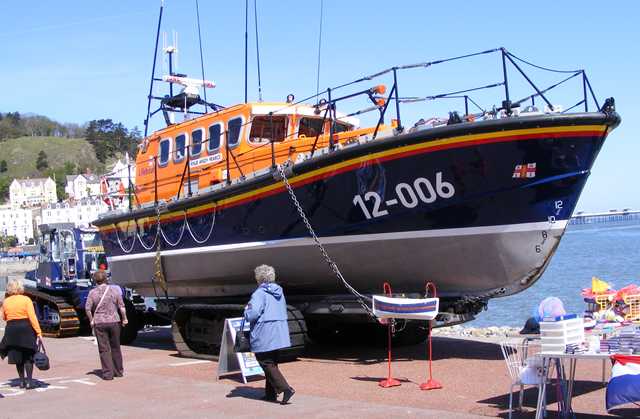 ..... and proudly display their "Andy Pearce" Mersey Class Lifeboat. But .....
on a cooler Sunday they were "attacked" by inquisitive Space Invaders: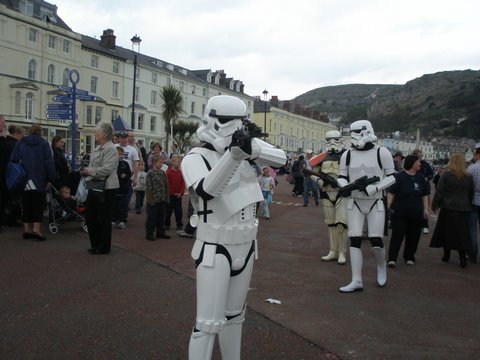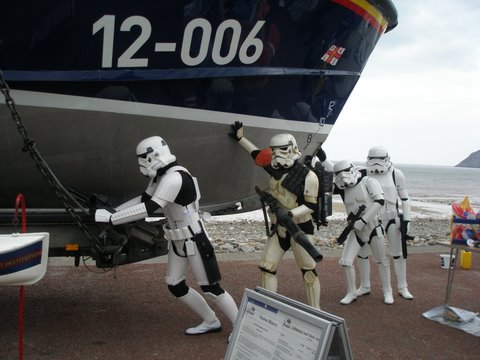 (Sunday photos © Lyn Brown 2008)
Please visit the Llandudno Lifeboat website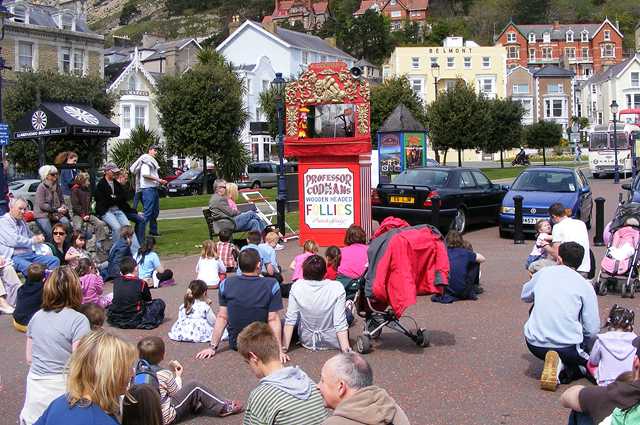 On the promenade near the pier, Mr Punch was in good voice!
Next the carnival parades:

The saturday parade
the BANK HOLIDAY MONDAY parade

Llandudno Queen of the North Wales Resorts
This independent website is compiled and published by

Noel Walley.


He is the copyright owner and webmaster to whom all requests
for permission to publish photographs should be made.
Email: Webmaster





Llandudno Tourist Information Centre


All requests for tourist information including brochures, guides, and leaflets etc.
and all questions concerning accommodation and official facilities in Llandudno
should be addressed to The Conwy County Borough Council at
Llandudno Tourist Information Centre


The Library Building, Mostyn Street, Llandudno.


Telephone:

01492 876413

Email: llandudnotic@conwy.gov.uk



Compilation and photographs ©
2008
Noel Walley
Last updated May 2008


Email: Webmaster