Llandudno Transport Festival 2006
2006
Gwyl Cludiant Llandudno
1906 - 2006
CROSVILLE
CENTENARY
The Llandudno Victorian Extravaganza, the annual three-day Carnival in the Spring (usually the first weekend in May - May Day Bank Holiday).
The event is closely associated with a display of many types of veteran and vintage vehicles in the
Festival of Transport
held simultaneously at the showground site at Bodafon Farm Park near the Little Orme.
See link below to the Official
website.


The main transport theme in 2006 is the Centenary of Crosville Motor Services, the Chester based company formed by George Crosland-Taylor and the French entrepreneur George Ville, which company was the forerunner of the present bus operator Arriva Wales.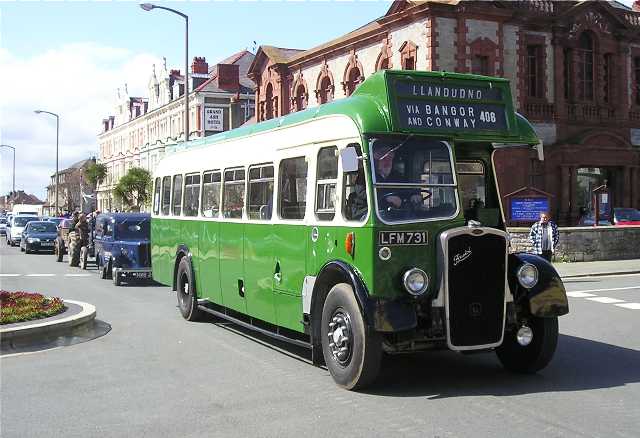 Preserved Crosville half-cab single decker in the Llandudno May Day procession 2006
Photograph © Noel Walley, May 1st 2006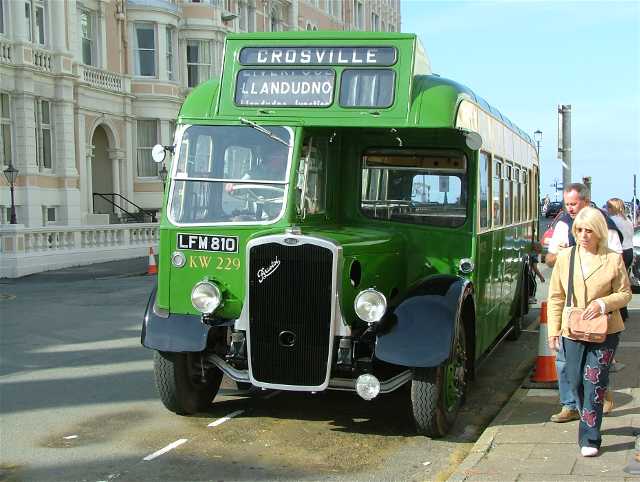 Crosville Bristol Single deck bus KW 229 (LFM 810) in Vaughan Street, Llandudno
Photograph © Alan Haydock, April 29th 2006.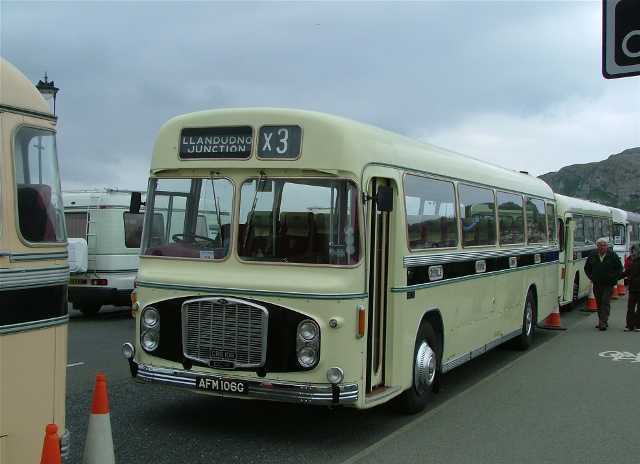 Crosville Bristol RELH Coach CRG 106 (AFM 106G) on the Bodafon Parade
Photograph © Alan Haydock, April 30th 2006.

Crosville
Leyland PS1 ETE944 (LFM 320)
on the Bodafon Parade

Photograph © Alan Haydock, April 30th 2006.
Noel Walley thanks those who have sent him photographs for publication on this page.