The river bank behind the boat quay is lined with a fine double row of Lime trees and is called the Groves. These were planted over 120 years ago by Alderman Brown of the retail merchants Brown's of Chester. The Groves are a popular place to promenade and there is a pub and a cafe as well as several kiosks and a band stand. Rowing boats and small self-drive motor boats are available for hire by the hour and conducted pleasure trips with commentary are offered on a variety of craft including two-decker show boats and traditional motor launches.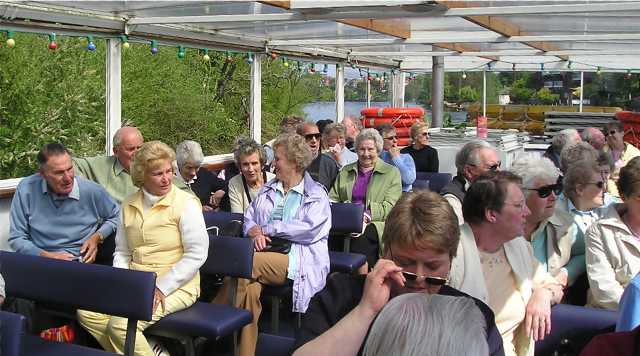 Some of the passengers on "The Mark Twain" show boat.

Sit back and enjoy the views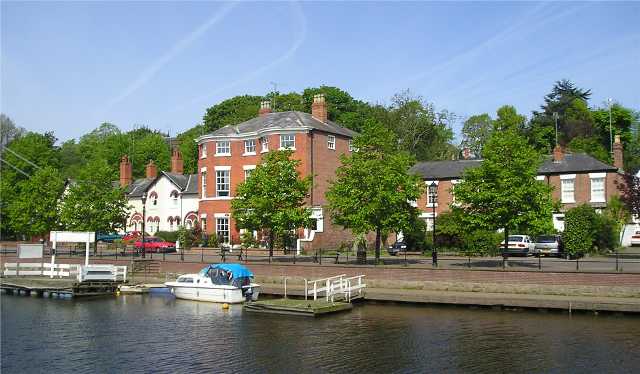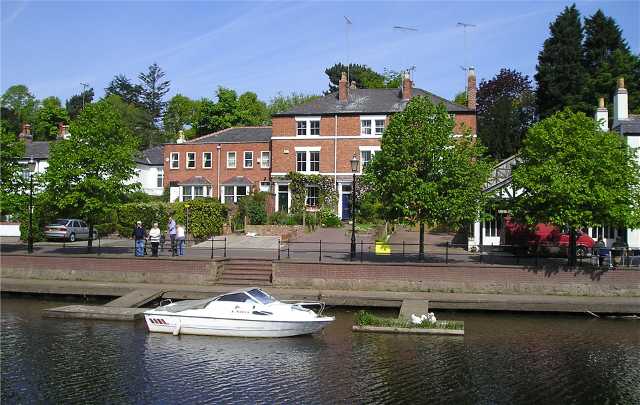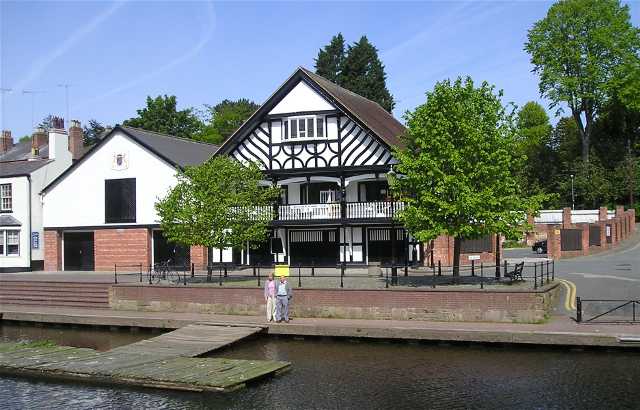 Rowing Club Boathouse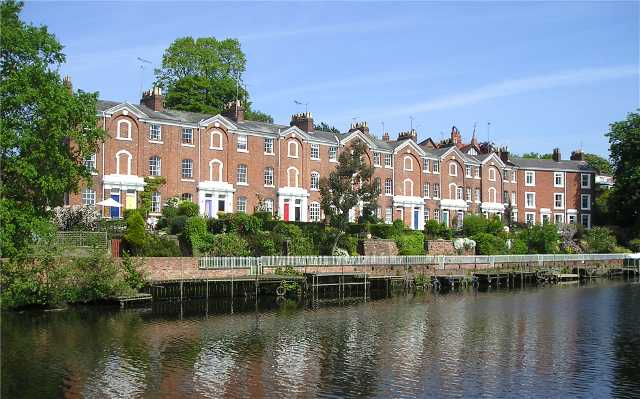 The psudo Georgian Terrace above is in fact Victorian, bucking the trend in favour of "black & white" so popular in Chester at that time. The terrace carries the name Deva Terrace in celebration of the Roman origins of modern Chester. The Romans in their turn had named their fortress Deva in honour of the local Celtic God of the River Dee!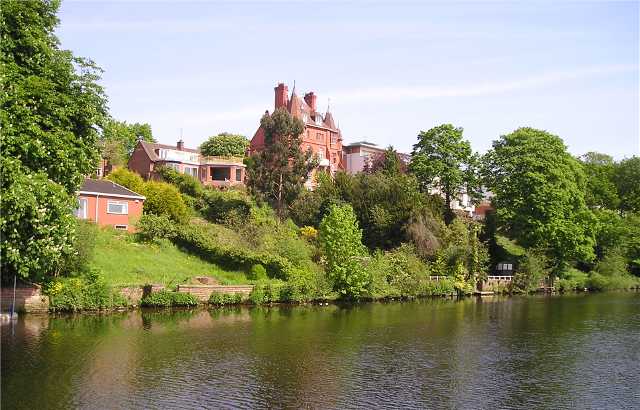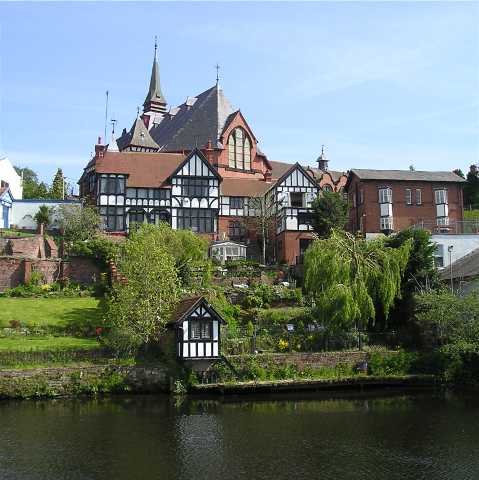 Above is Saint Paul's Church.